A lab 3.0
---
Saclay // 100m²
sectorHealth
---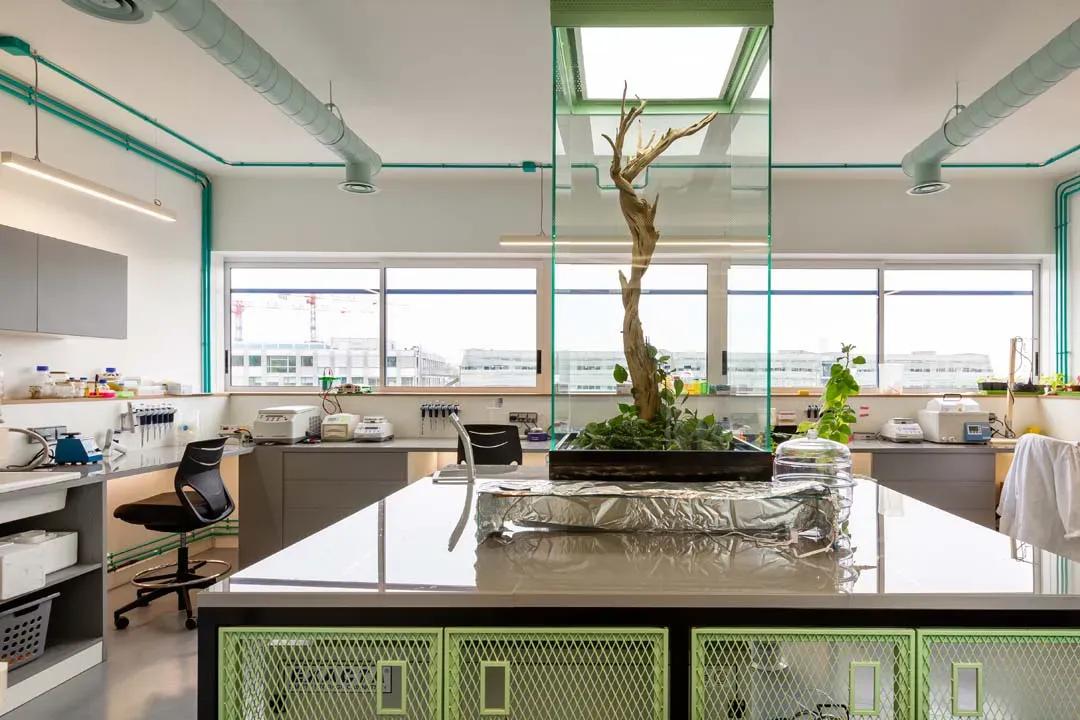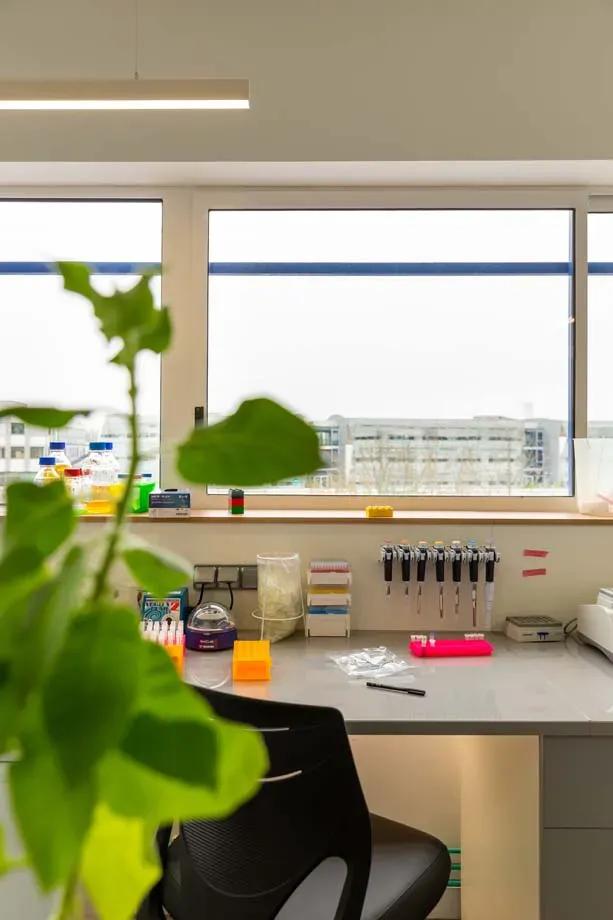 Founded in Paris in 2018, this ambitious French biotech company wishes to remain discreet.
Backed by major international funds, it has completed its first round of funding to launch the initial project phase. This phase involves developing a synthetic biology solution to create an indoor plant capable of purifying the air in your home.
The avant-garde company is supported by the Paris-Saclay cluster, an internationally renowned scientific and technological hub that provides its environment to develop the project under the best conditions.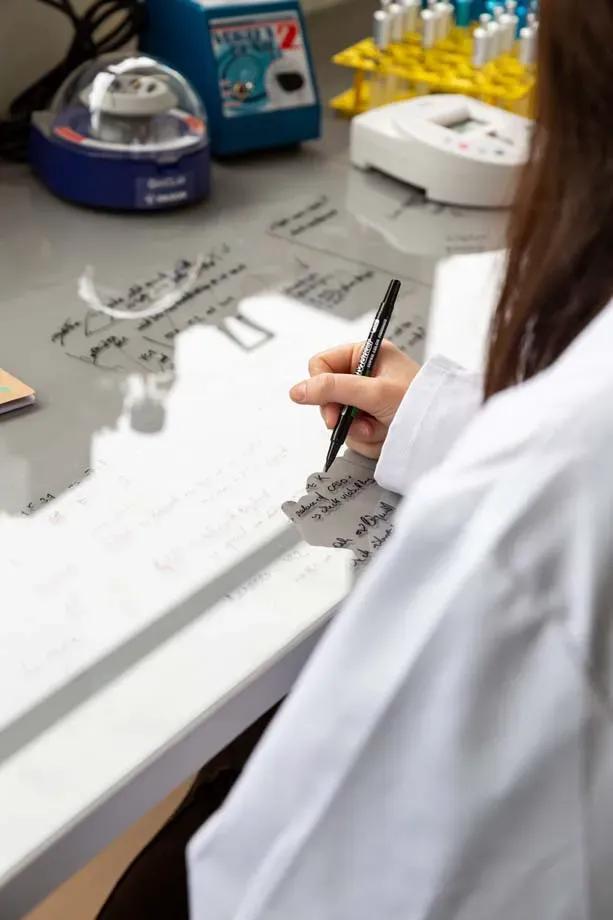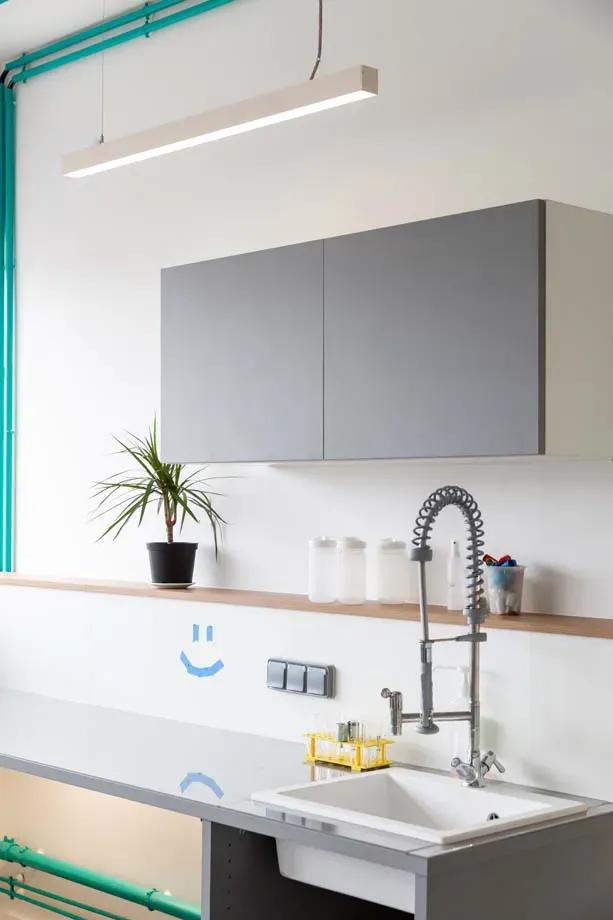 Factory operates in a unique startup ecosystem that facilitates networking and collaboration, allowing us to cross paths with many entrepreneurs with promising projects and concepts.
Some ideas resonate more than others, and we like to support them when they are meaningful. This is the case with this company, which immediately captivated us and which we proposed to accompany. The first phase of the company's development involved building its expertise and product.
This initial step entailed creating a state-of-the-art research laboratory that met very specific functional requirements. Another objective was to break away from the traditional laboratory norms by incorporating Silicon Valley management practices and offering a unique user and brand experience.
A technical specification document.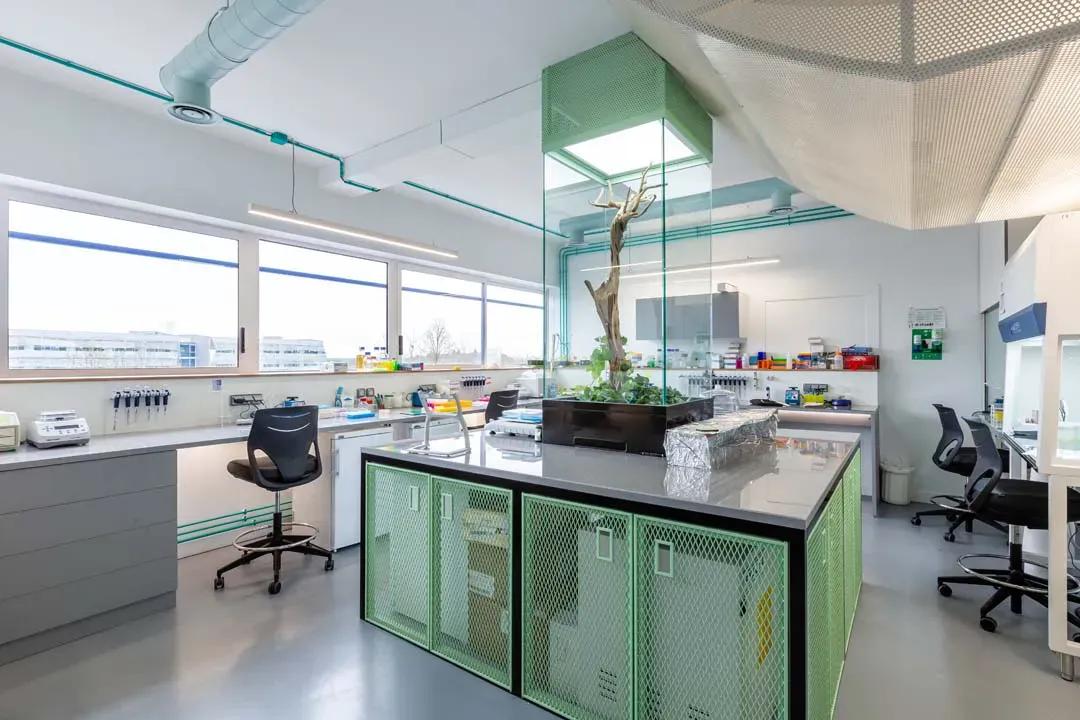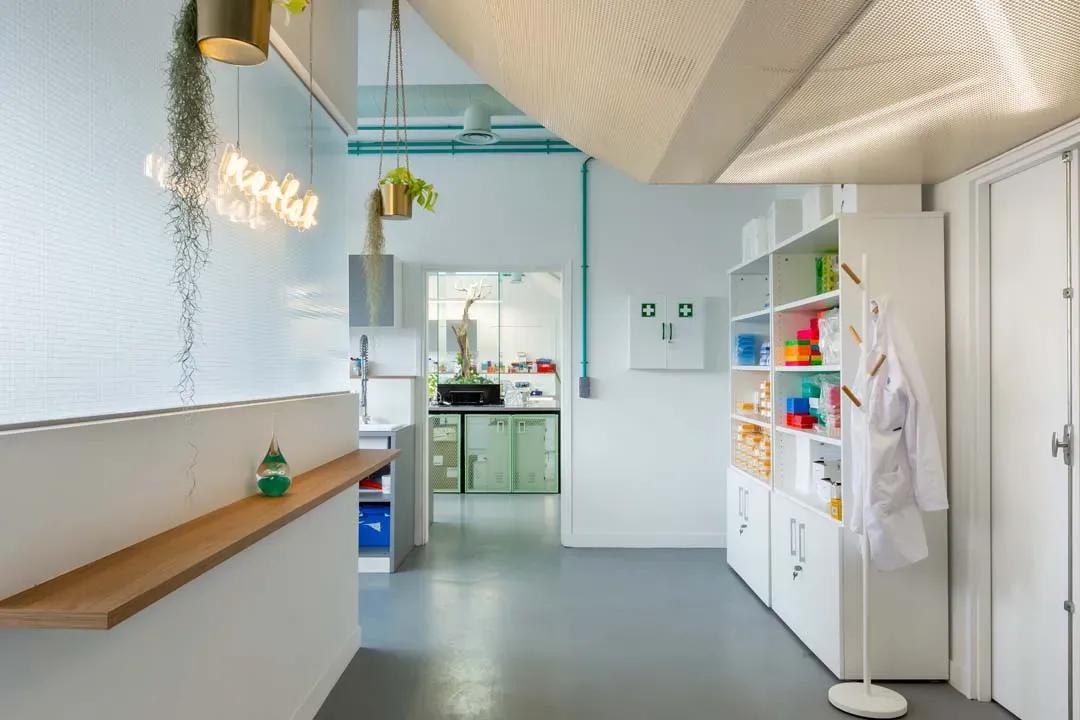 A scientific laboratory is subject to numerous standards and constraints related to the handling and transformation of chemicals and biological materials, as well as work habits. This preliminary study phase allowed us to better understand the flows and uses and adapt them to our expertise in workspace design. The entire technical and functional specifications were meticulously adhered to.
The organization of space was completely reimagined, prioritizing user comfort, storage, and access to various tools and materials. The materials, surfaces, and colors were chosen to facilitate daily use and maintenance.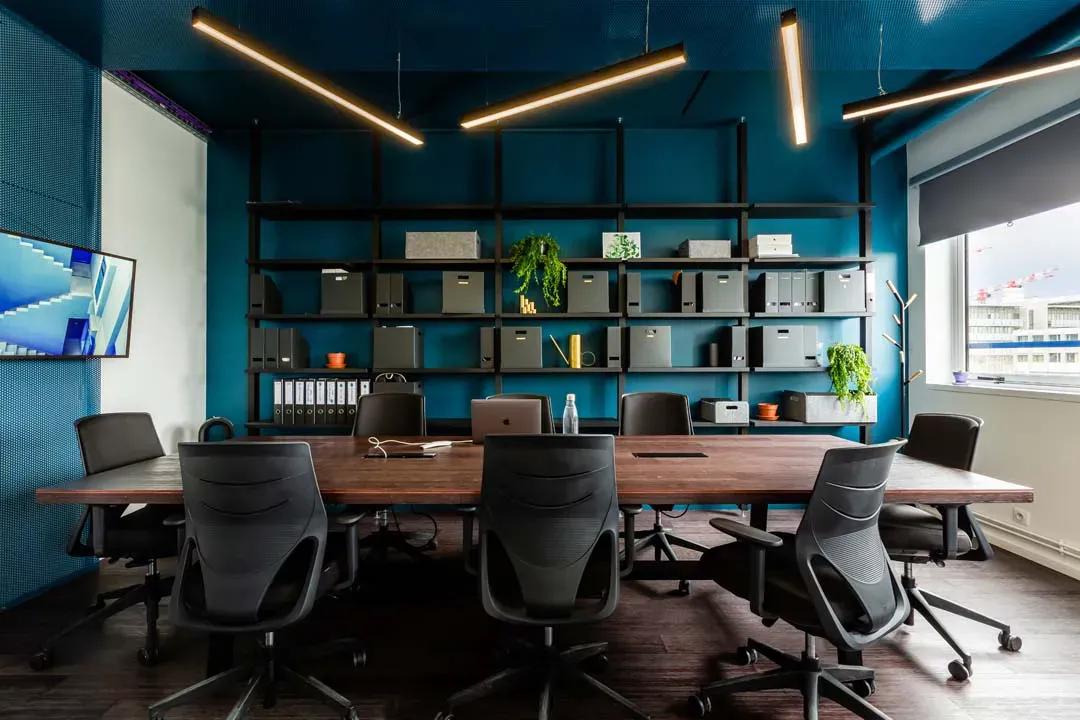 A design laboratory.
The Laboratory also stands out for its dual use. The first two rooms are dedicated to research and biophilia and occupy the majority of the floor space. This very minimalist space borrows many elements from the retail industry and is inspired by the work done by the brand AESOP in its network of stores.
As a result, you'll find raw concrete, wood, pastel colors, and clever ideas that allow for a lot to be done with very little. Reinforced by colored ironwork, reinforced glass, color details, and neon lighting, it exudes a 70s Cadillac vibe. Notable is the custom-made vivarium that showcases the fruits of their daily research.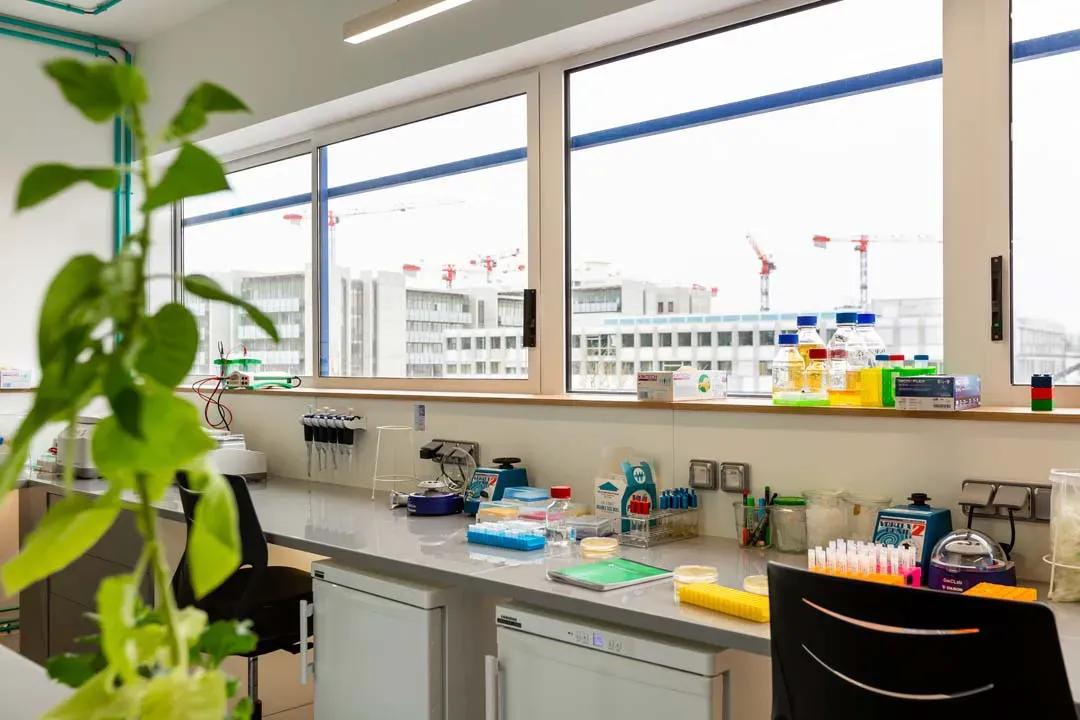 A hybrid space.
All of this creates a beautiful setting that contrasts with the second part of the space reserved for office management and meetings. It's a change of environment and inspiration, as you enter a cabinet of curiosities that takes us back to our early experiences and surprise-filled libraries.
This space serves as a source of inspiration but is also designed for meetings. A large raw wooden table allows for both formal meetings and team collaboration. The hybrid space includes a video conferencing area and a mini kitchen for team lunches.
---
Summary sheet
---
Engaged Expertises
Furniture and Decoration.
Refurbishment.
---
Next design
---
Boulogne-Billancourt // 1500m²
MWM
---