Le Sacré
---
Paris // Montmartre // 400m²
sectorHospitality
---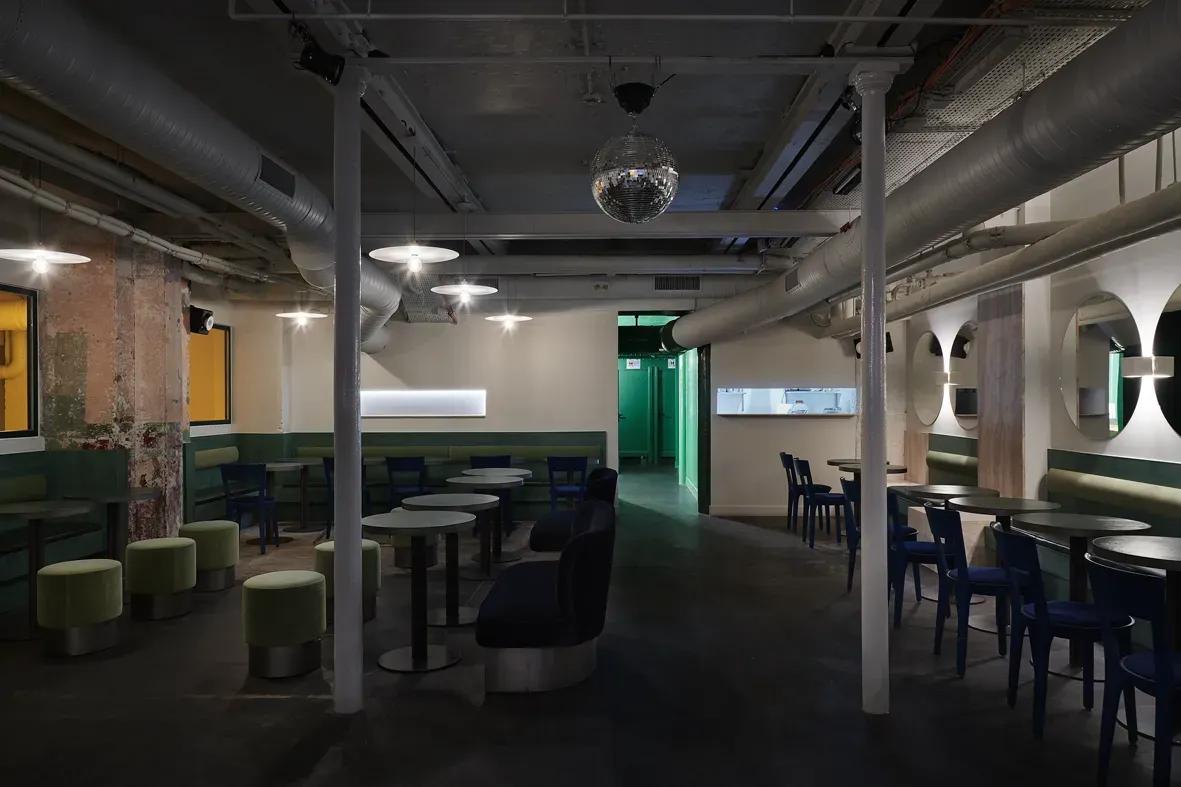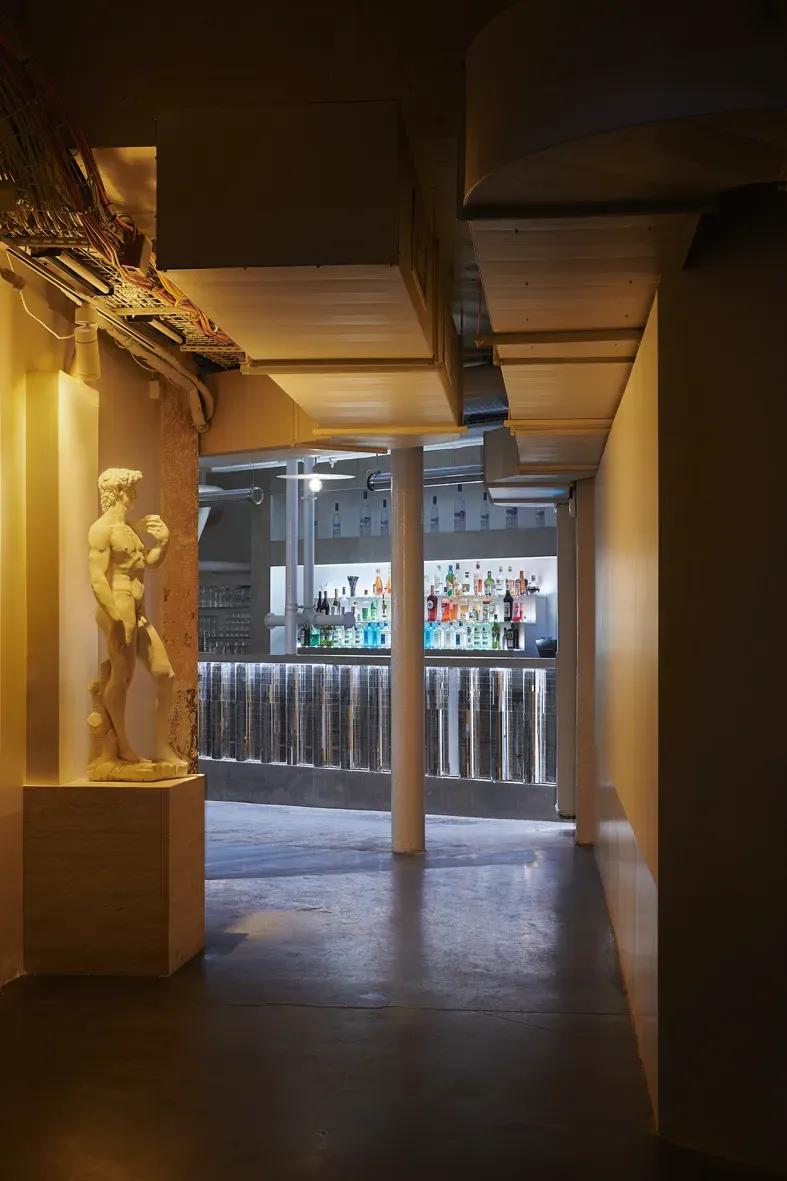 The client.
The next generation of the Social Club situated in 142, rue Montmartre, in Paris's 2nd arrondissement is now guaranteed. Le Sacré, a new disco bar concept has just opened its doors.
This new Parisian nightclub has been totally designed, renovated and furnished by Factory Aménagement in collaboration with the architect Marion Mailaender.
A made-to-mesure project.
Le Sacré is the result of a collaboration between Martin Munier and Anthony Rousselle, former artistic and operations director of Badaboum. Their objective in opening this place is to highlight the Parisian art scene, rich in diversity and talent. A concept, more advanced than a simple discotheque. The club opens its doors at 6pm so people can come have a drink with some tapas and it continues until 6am for the tireless night owls.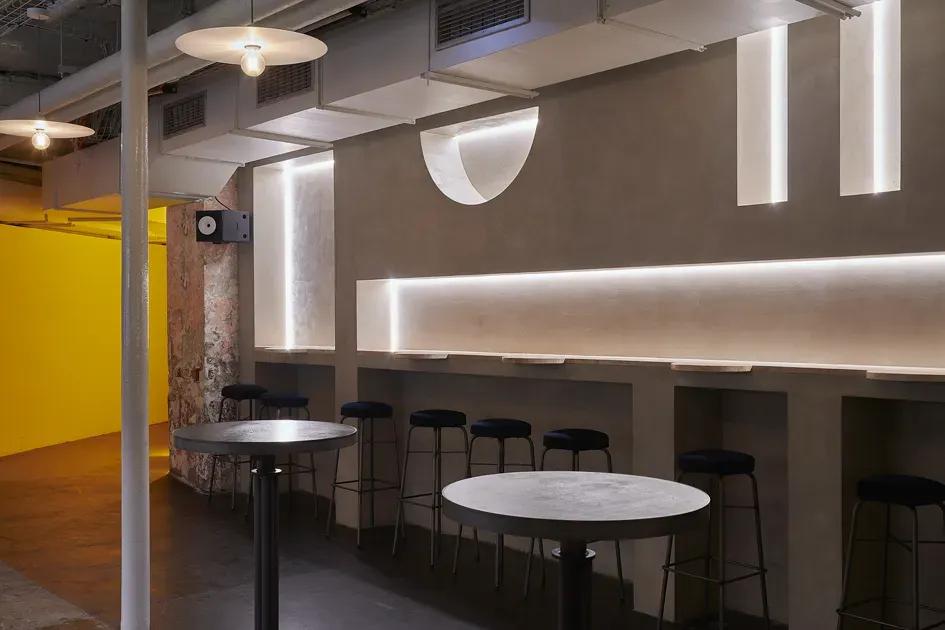 A cosy place to dine and drink.
A statue, masterfully placed on the stairs, sets the tone at the entrance of the club and gives the name the "Sacré" all its meaning. Downstairs, the first room in light tones mixes raw materials with warmer textures such as velvet. The bar, the flagship element of the room, is covered in hundreds of mirrors, like the disco ball recalling the legendary disco years.
In this area, you have the opportunity to sip an organic after work wine and taste tapas, some of which are handcrafted by the chef Alexandre Marchon himself. The place is fitted out with cosy sofas in a monochrome of green while on the walls, a set of mirrors reminds you of the new bar.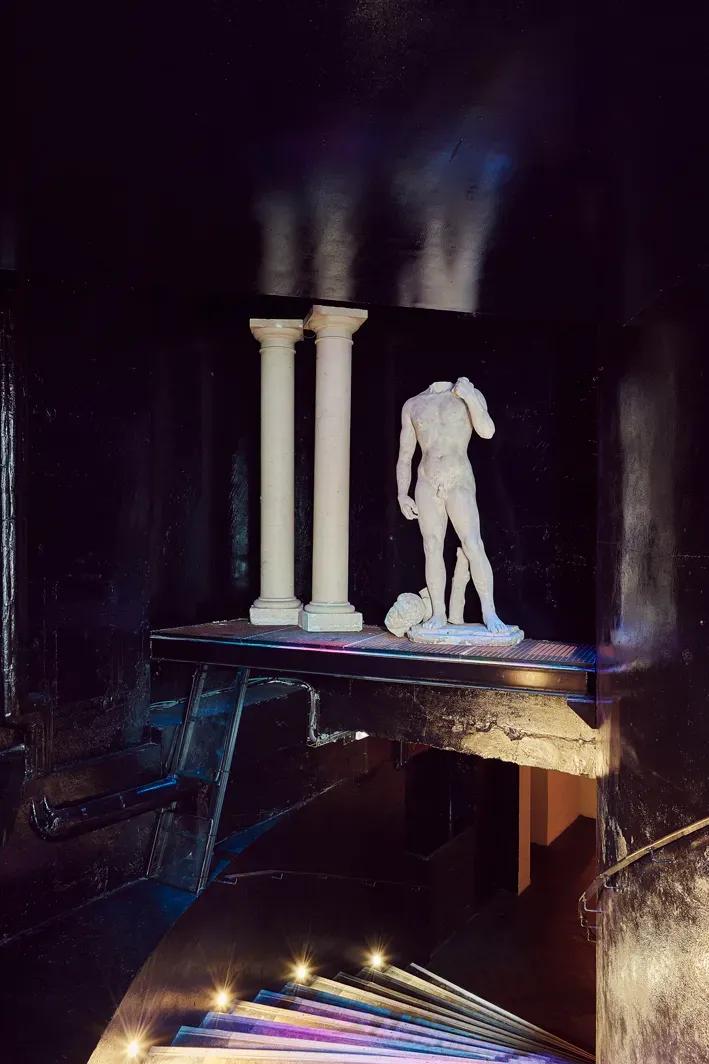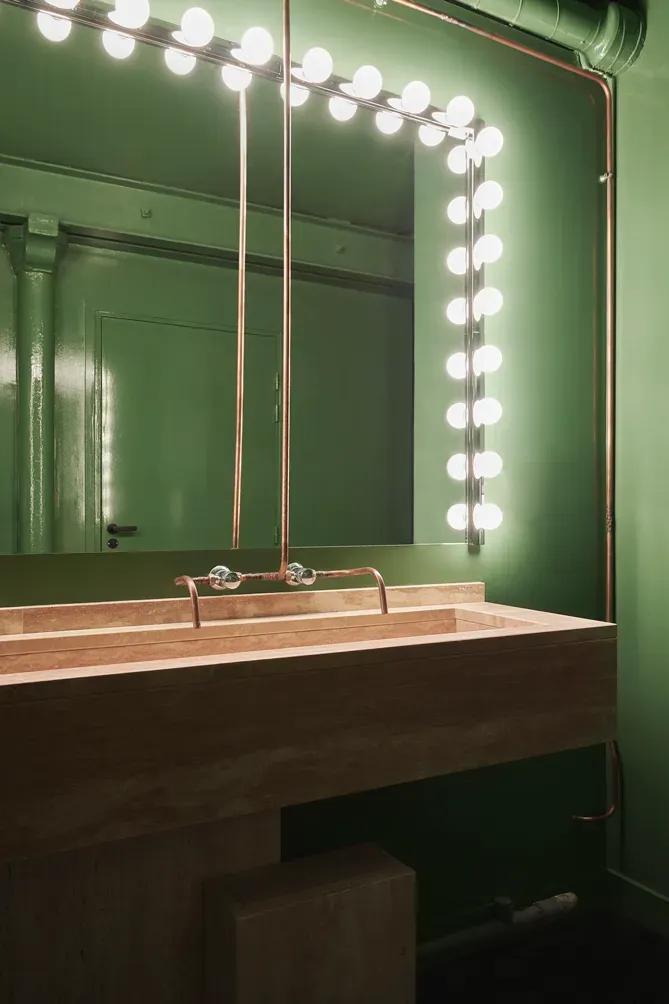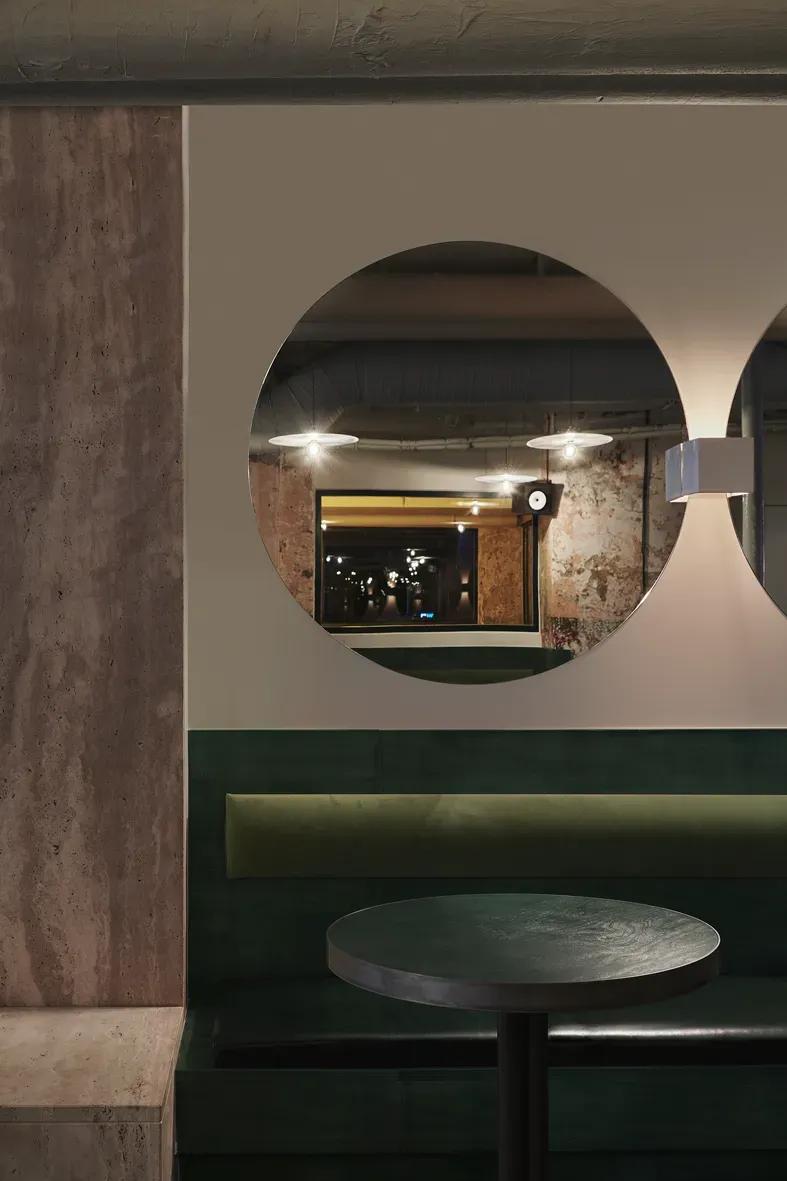 A club part in contrast.
The large smoking room with glass partitions that separates the 2 rooms of Le Sacré is equipped with a statue that recalls the one in the entrance. This area allows you not to hear the club part when you quietly sip your drink at the bar.
The club part is the opposite of the bar. The walls are painted in black while the ceiling is painted in electric blue and a lighting structure with mirrors, signed AC3, allows partygoers to directly dive into the electro atmosphere. A nice successful bet for Factory – our first creation of a night club!
---
Summary sheet

sectorHospitality
area400m²
placeParis // Montmartre
delivery2020
---
Engaged Expertises
Architectural Concept.
Experience Design.
Concept & Storytelling.
Furniture and Decoration.
---
Next design
---
Boulogne-Billancourt // 1500m²
MWM
---