Les Nouveaux Héritiers
---
Paris // 1000m²
sectorAudit / Consulting
---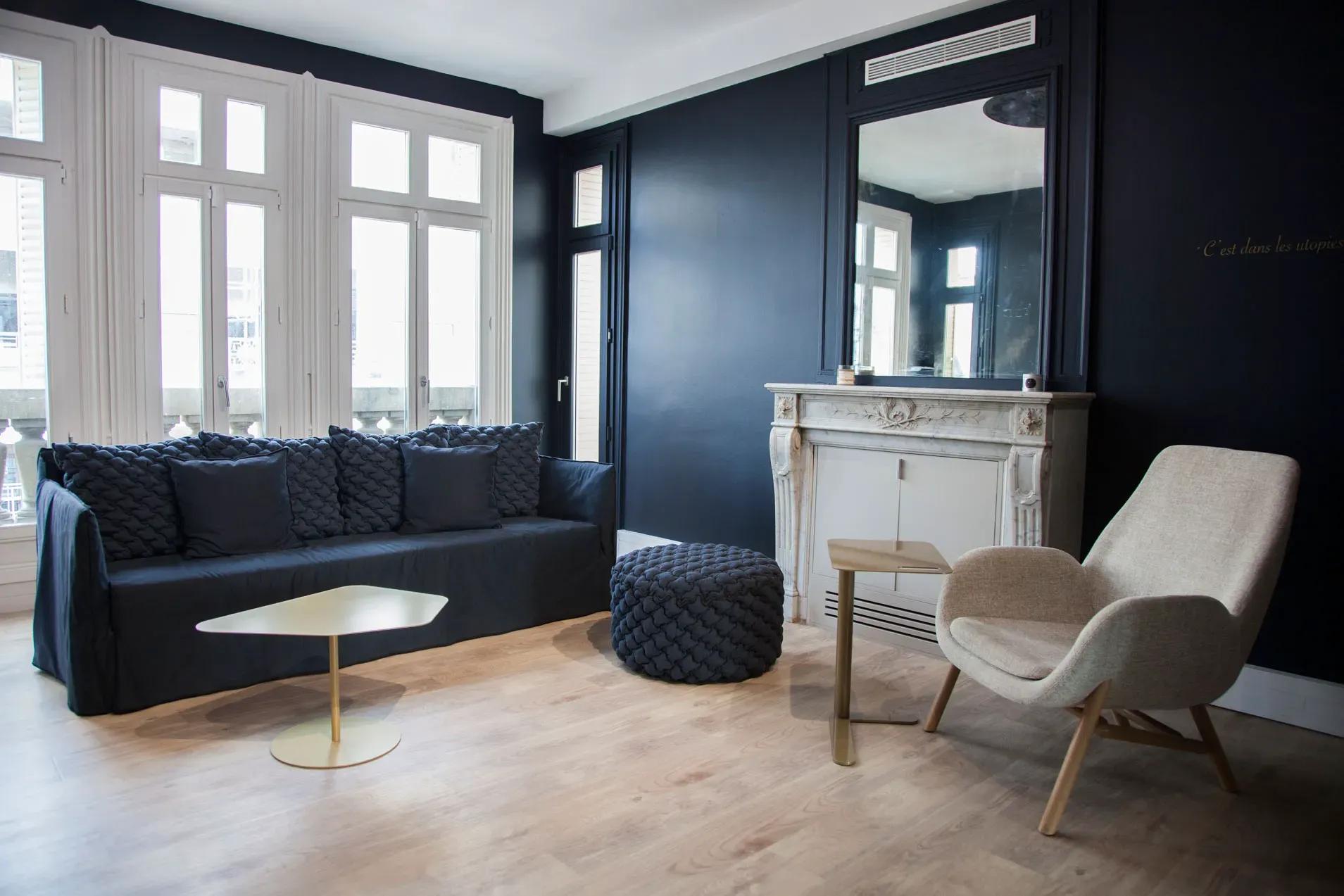 A inspiring and cosy place.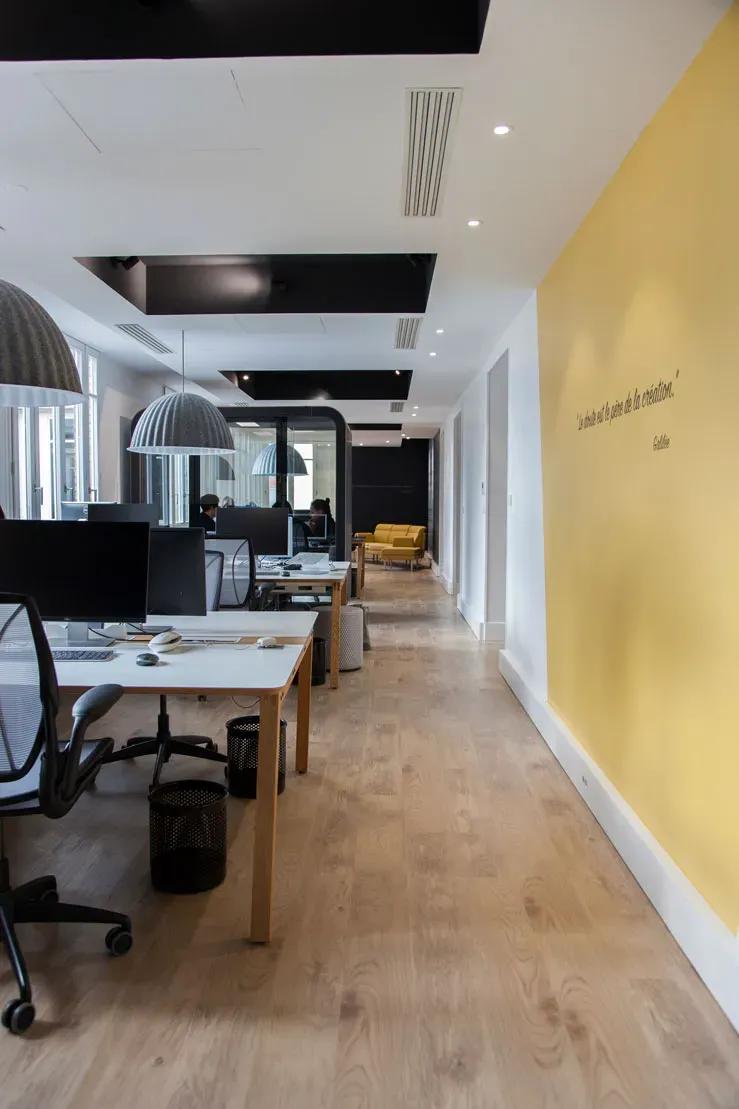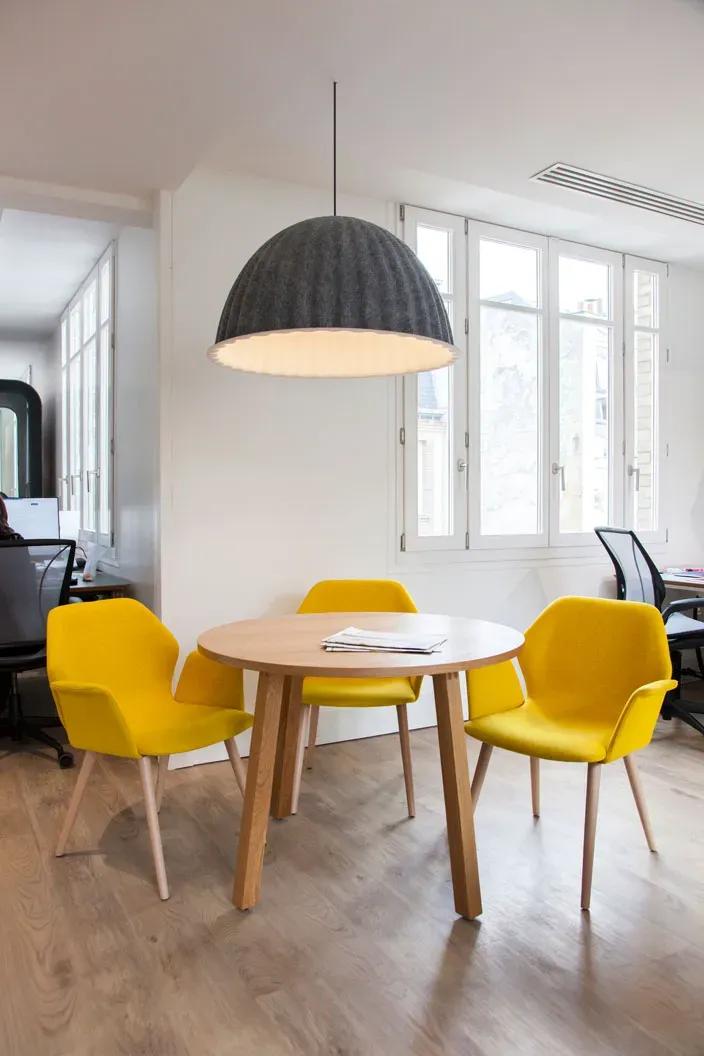 The client.
'L Group' is made up of 3 entities: Les Nouveaux Héritiers, Louis 21 and QuarksUp. With more than 29 years of experience in the fields of temporary employment, recruitment, HR, consulting and training, Les Nouveaux Héritiers supports the dynamic transformation of companies.
An environment conducive to development and work.
Factory realised the new LNH offices, accompanied by MOORE Design for the furniture and Studio Boy for the interior architecture. In the heart of the 9th arrondissement of Paris, with a surface area of 1000 m² and 2 floors, all LNH employees evolve in an environment conducive to their development and their work.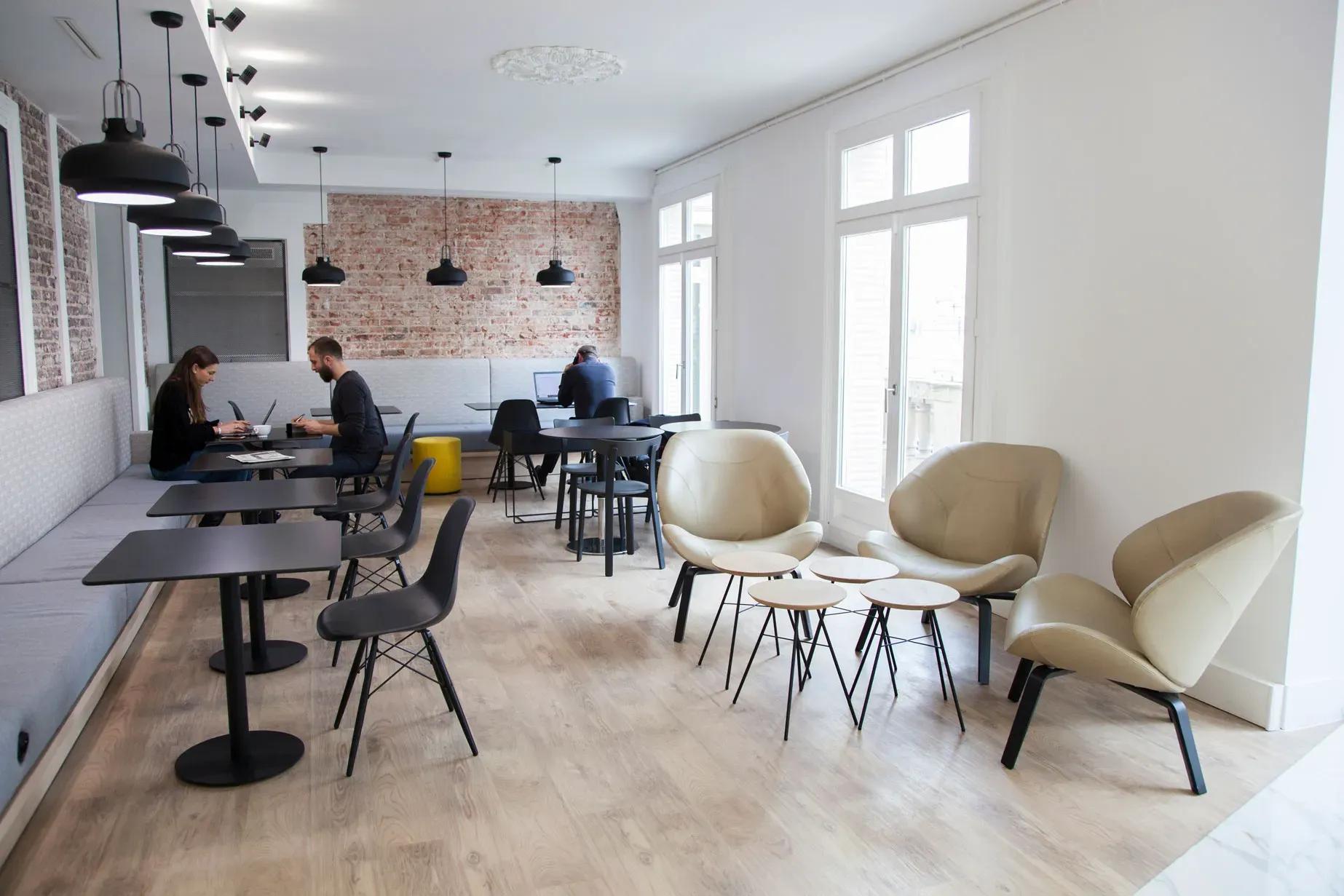 A cosy place.
Due to its activity, LNH welcomes many people every day. It was therefore essential to highlight the reception and waiting area in order to offer a warm and welcoming environment for the candidates.
Thanks to comfortable seating, connected benches and bright paint of colours, these areas reflect serenity and exchange.
The spirit.
Factory and the interior design studio Studio Boy played on the diversity of meeting rooms with multiple configurations. Different heights and types of seating make it possible to work in formal or informal, project, lounge or standing mode. The spaces were decorated with inspiring quotes from iconic personalities such as Barack Obama, Nelson Mandela and Steve Jobs.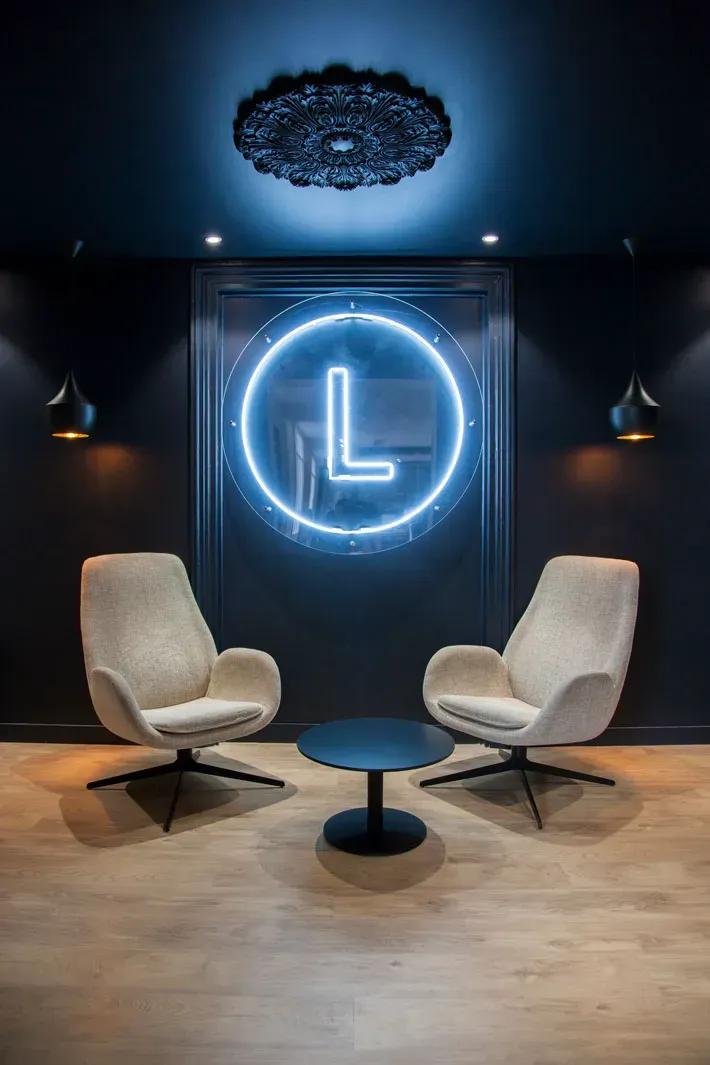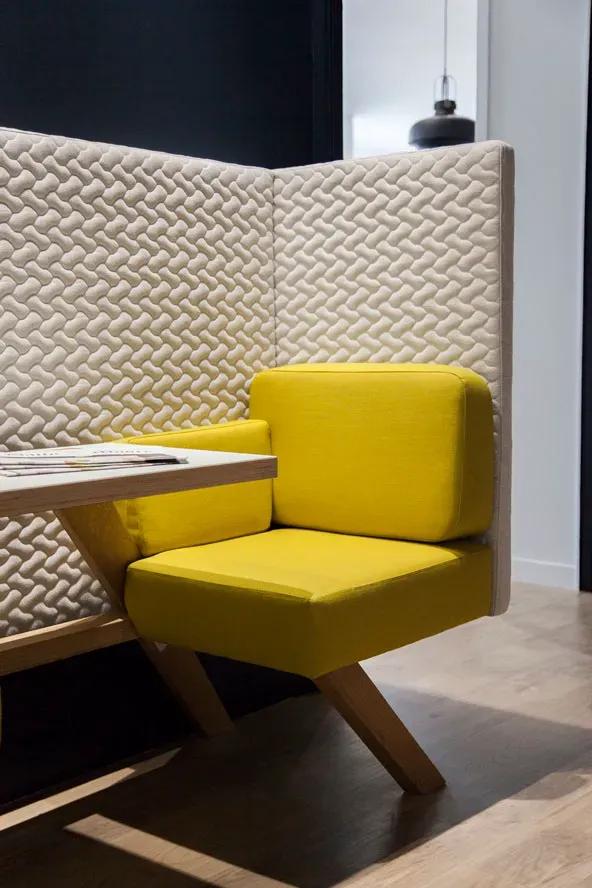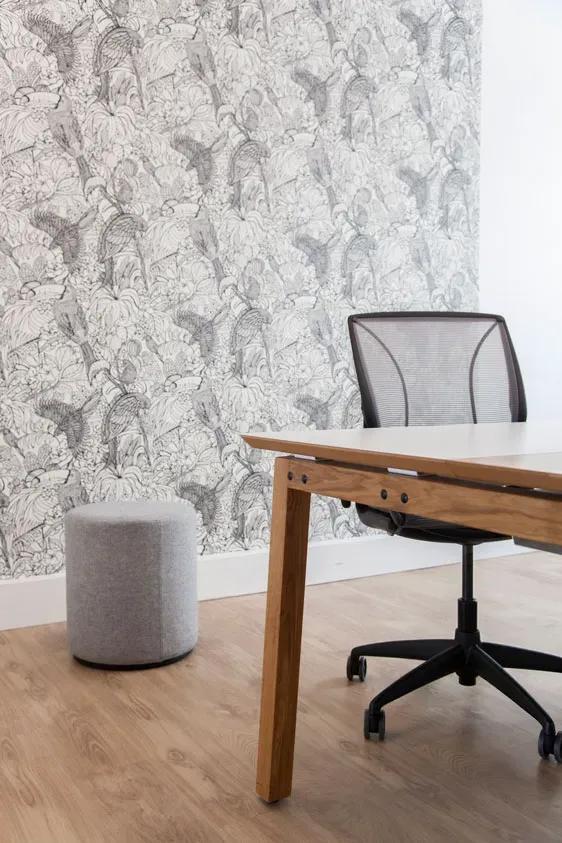 Catering area.
For lunch, coffee or just a short break, employees have a large catering area with various possibilities at their disposal. This room is designed to be a convivial place with a large number of seats.
LNH's employees can choose to be seated according to their mood or task: raise themselves to a higher position, sit in a more informal soft chair or enjoy a connected bench for working.
---
Summary sheet

sectorAudit / Consulting
area1000m²
---
---
Next design
---
Boulogne-Billancourt // 1500m²
MWM
---