Livi
---
Saint-Denis (93) // 450m²
sectorHealth
---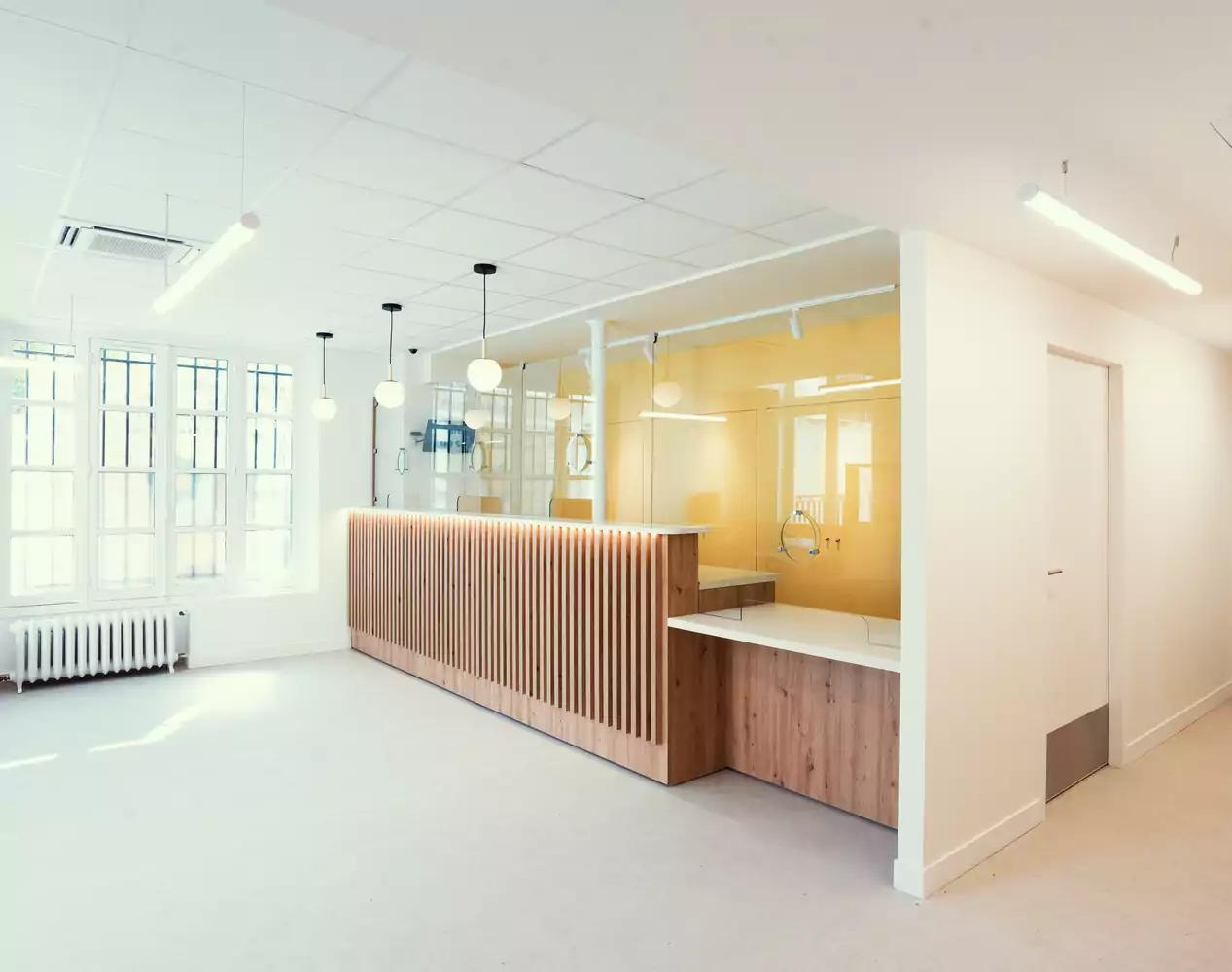 A healthy and serene medical center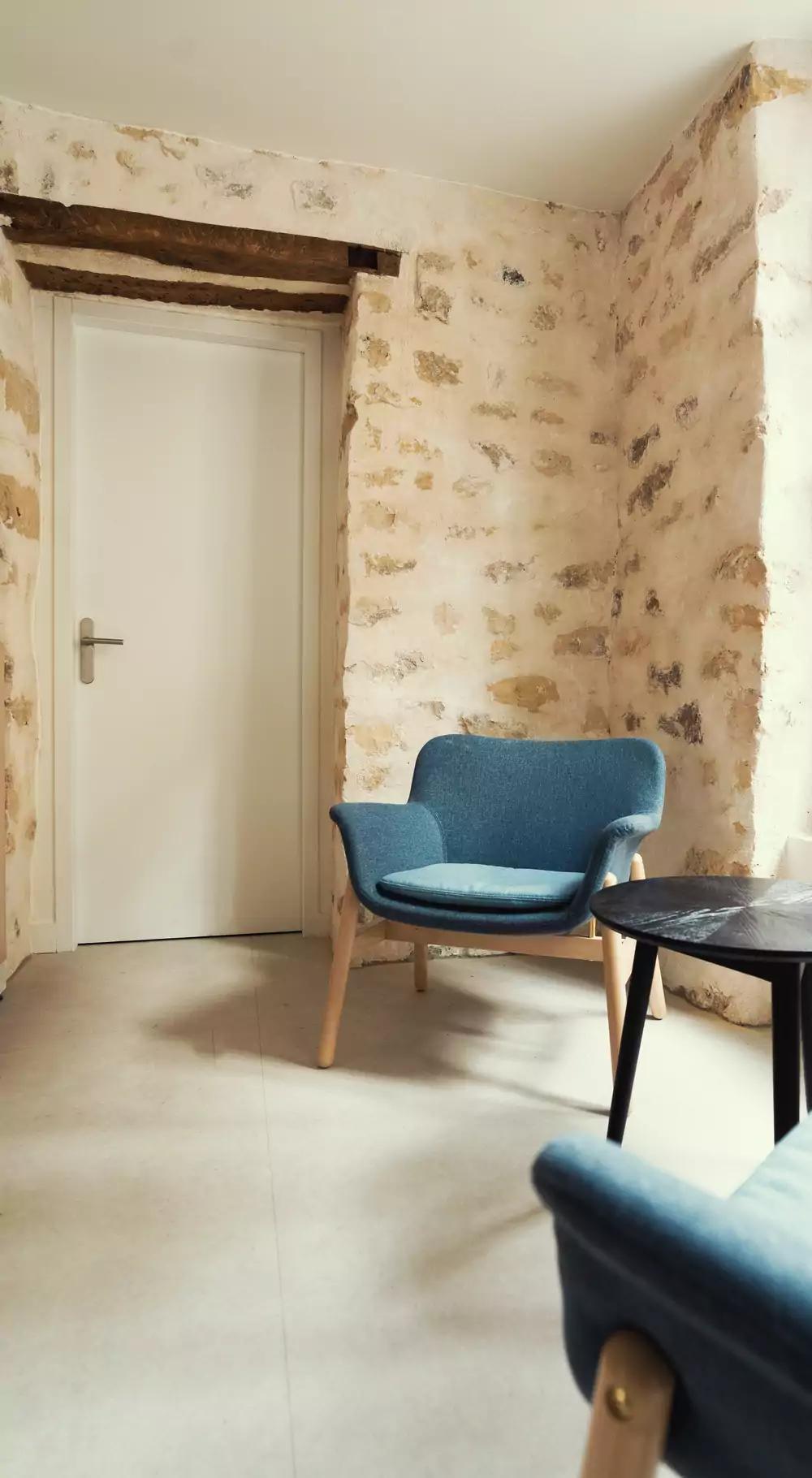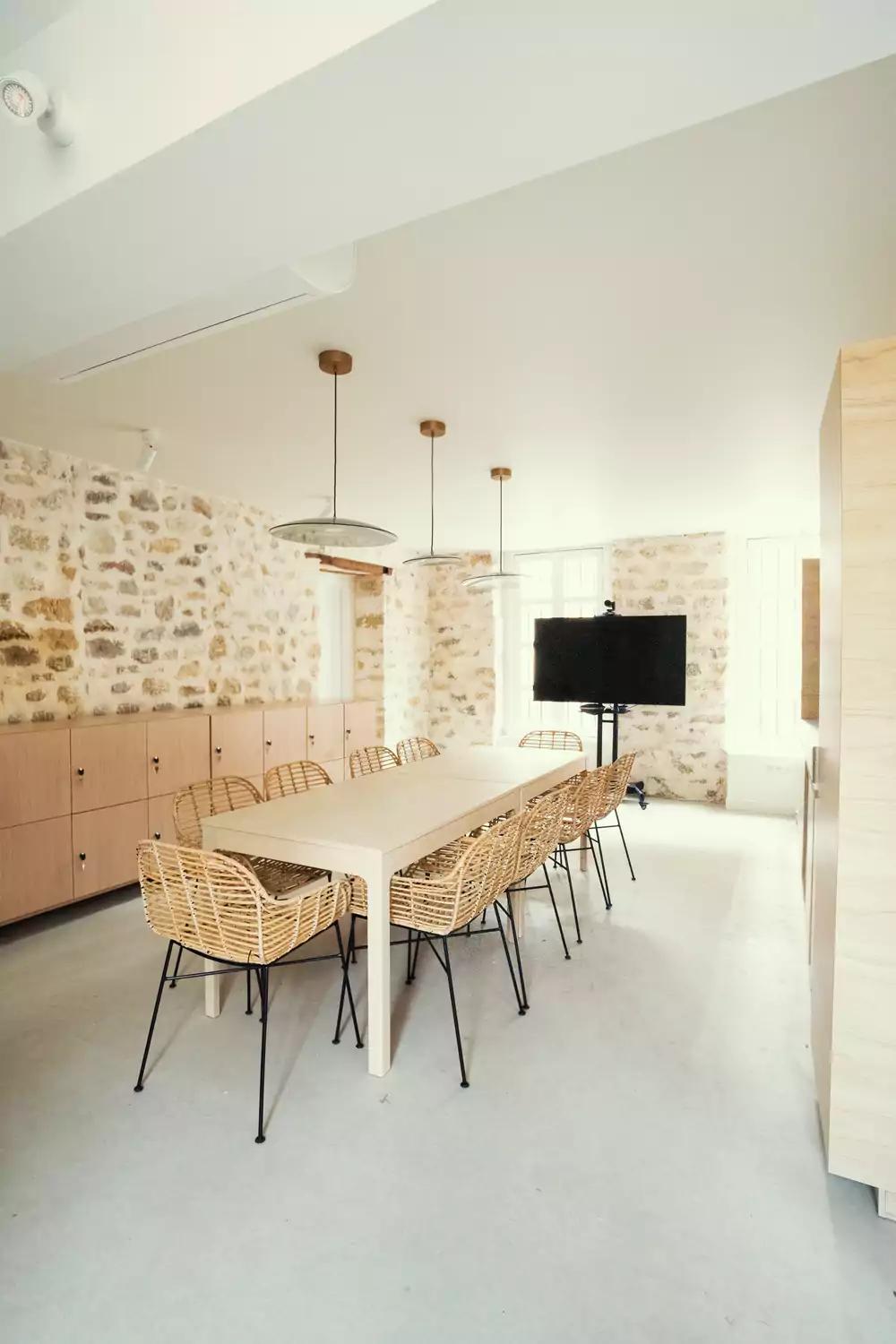 LIVI is a Swedish healthcare organization that started with internet-based medical management through teleconsultation.
A young group decided to partner with a more experienced group, ELSAN, to create health centers in Ile-de-France that would welcome both general practitioners and specialist doctors.
The collaboration between LIVI and ELSAN aims to develop a chain of medical centers that can be established in areas lacking healthcare services. The first step is a center in Saint-Denis in the 93 department.
LIVI and ELSAN found an old nursery on Rue des Urselines. The building, quite old, had compliance issues, damages, and insulation problems. It was necessary to renovate the building and transform it into a real health center: a clean and reassuring space.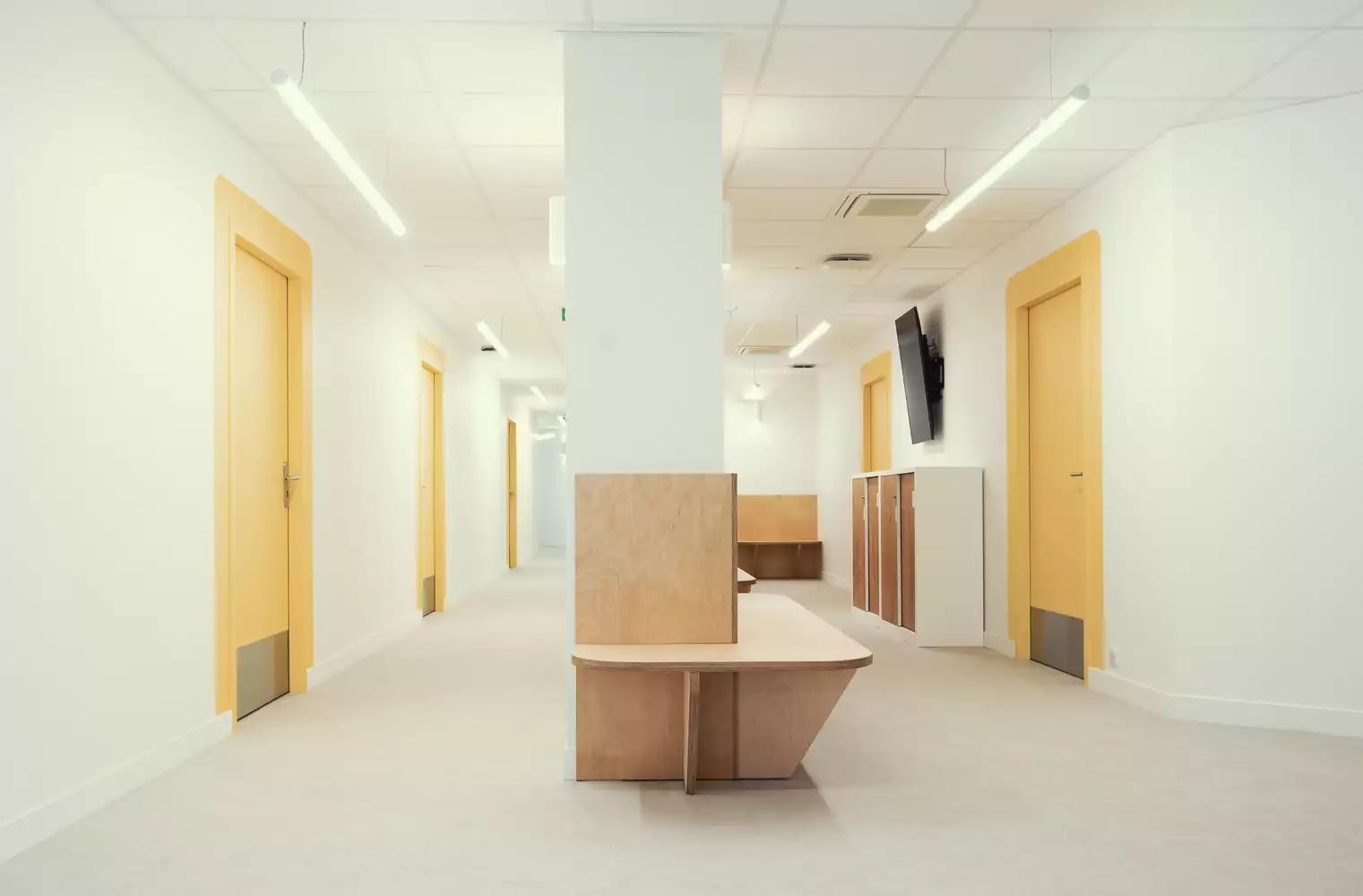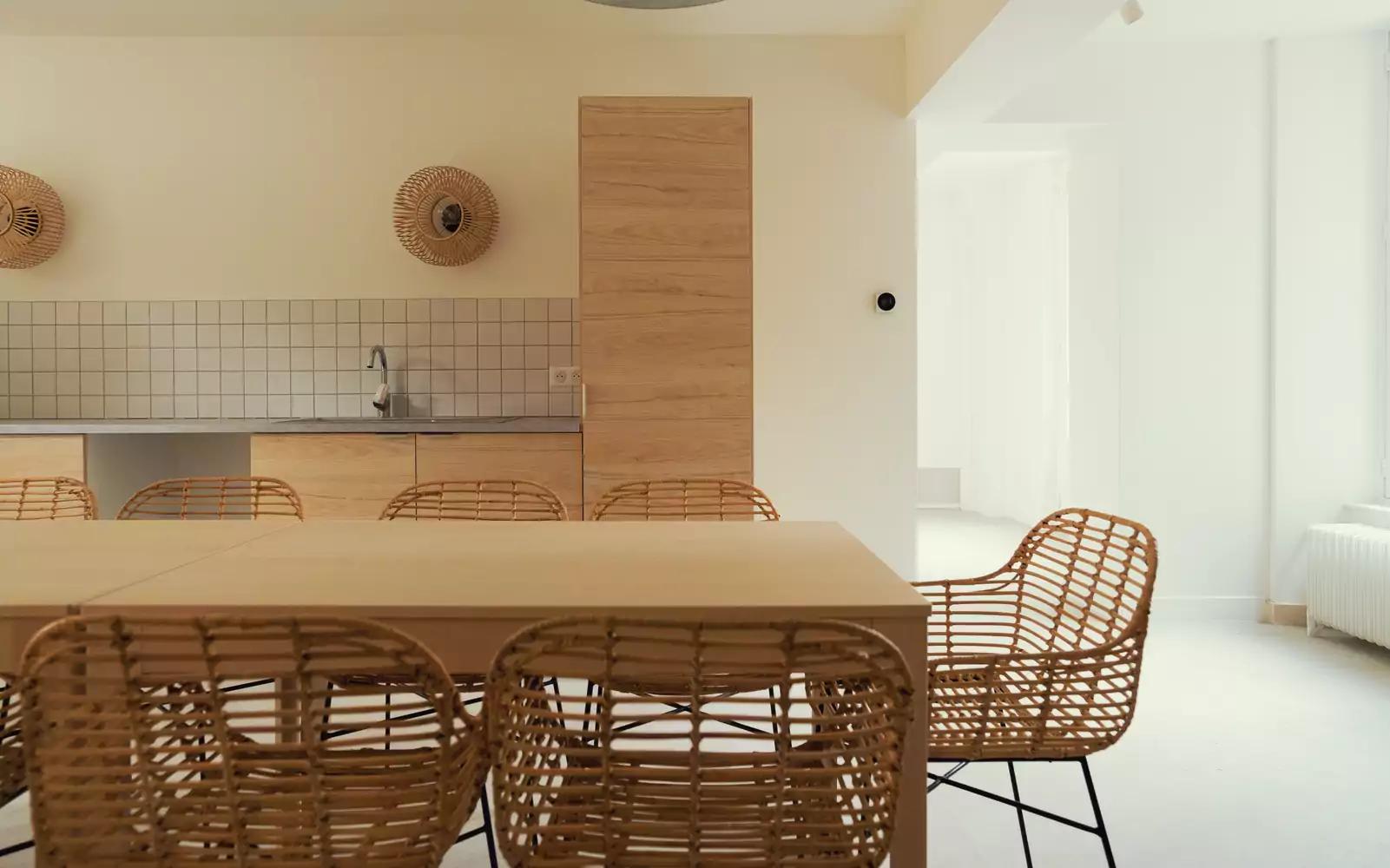 Creating a safe and compliant shell.
We first conducted a complete clearance of the building to identify all necessary improvements to ensure a safe space. This highlighted compliance issues that required our own standardization.
We then managed the entire installation of the air conditioning system, with a required provider. As an ERP, it was also essential to offer optimal accessibility for people with reduced mobility.
Optimizing space.
Once the shell was sanitized, the challenge was to propose a space layout that could accommodate a maximum number of consultation rooms while ensuring optimal comfort for both doctors and patients.
We therefore divided the space as follows:
Small consultation rooms (9)
A room for deliveries
Teleconsultation offices
Closed waiting room
Reception area • Rest rooms for doctors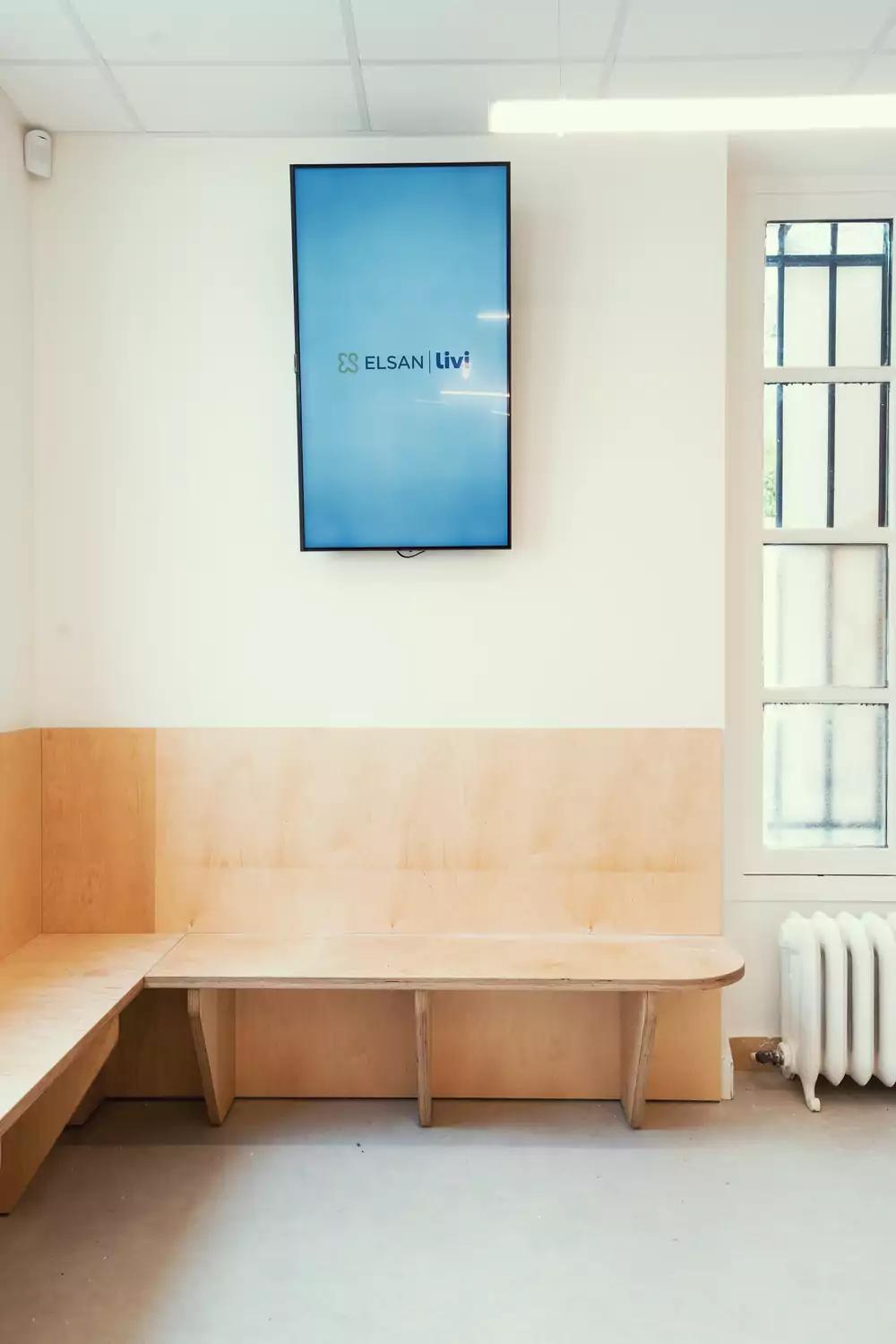 Creating a serene environment.
The architectural codes combine the markers of both groups: LIVI and ELSAN. LIVI is a young group with a colorful charter and references to Swedish style, while ELSAN's codes are much simpler and classical. For colors, we opted for shades of light blue and white. A simple and soft universe that corresponds to the expectations of a health center that should convey calm, serenity, and seriousness. The reception desk is composed of a wooden screen that reflects the modernity of the place, without being too much! Behind this reception area, cupboards with transfers on the doors use LIVI's brand colors and characters.
We ordered a study on lighting to propose adapted and functional lighting. We mainly find diffused light, with cylindrical suspensions and LED strips. For the rest room, the atmosphere is warmer and less formal than in the rest of the center. During the clearance, a stone wall was discovered in this area, which we have preserved.
The project was carried out with strict budget constraints, which did not prevent a high quality of execution. The first LIVI X ELSAN center is now operational, ready to receive patients and doctors in a healthy environment!
---
Summary sheet

placeSaint-Denis (93)
delivery2021
---
Engaged Expertises
Architectural Concept.
Concept & Storytelling.
---
Next design
---
Issy Les Moulineaux // Seine // 7 000m²
BC Partners
---