M. Moustache
---
Paris // 380m²
sectorRetail
---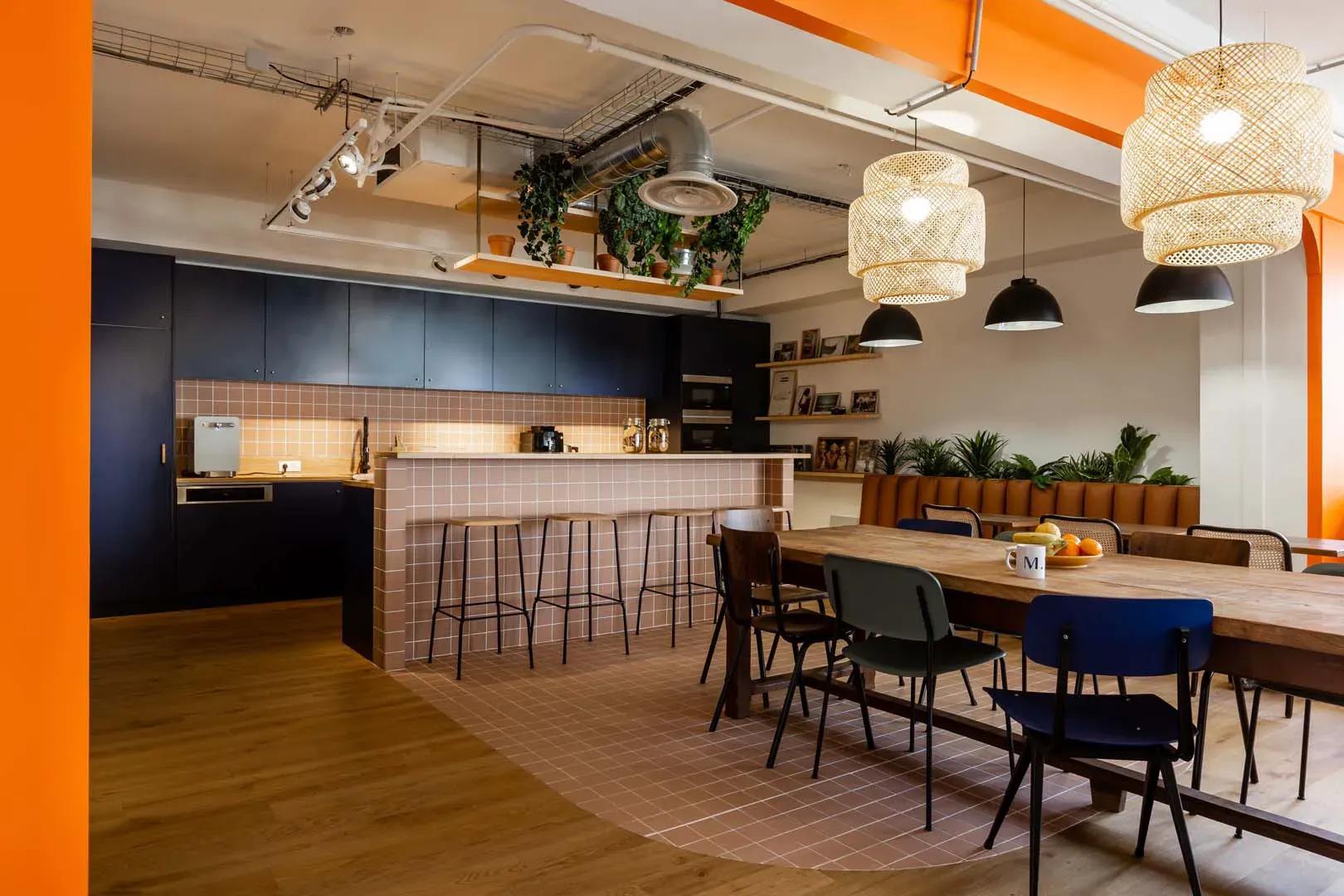 A warm place and authentic.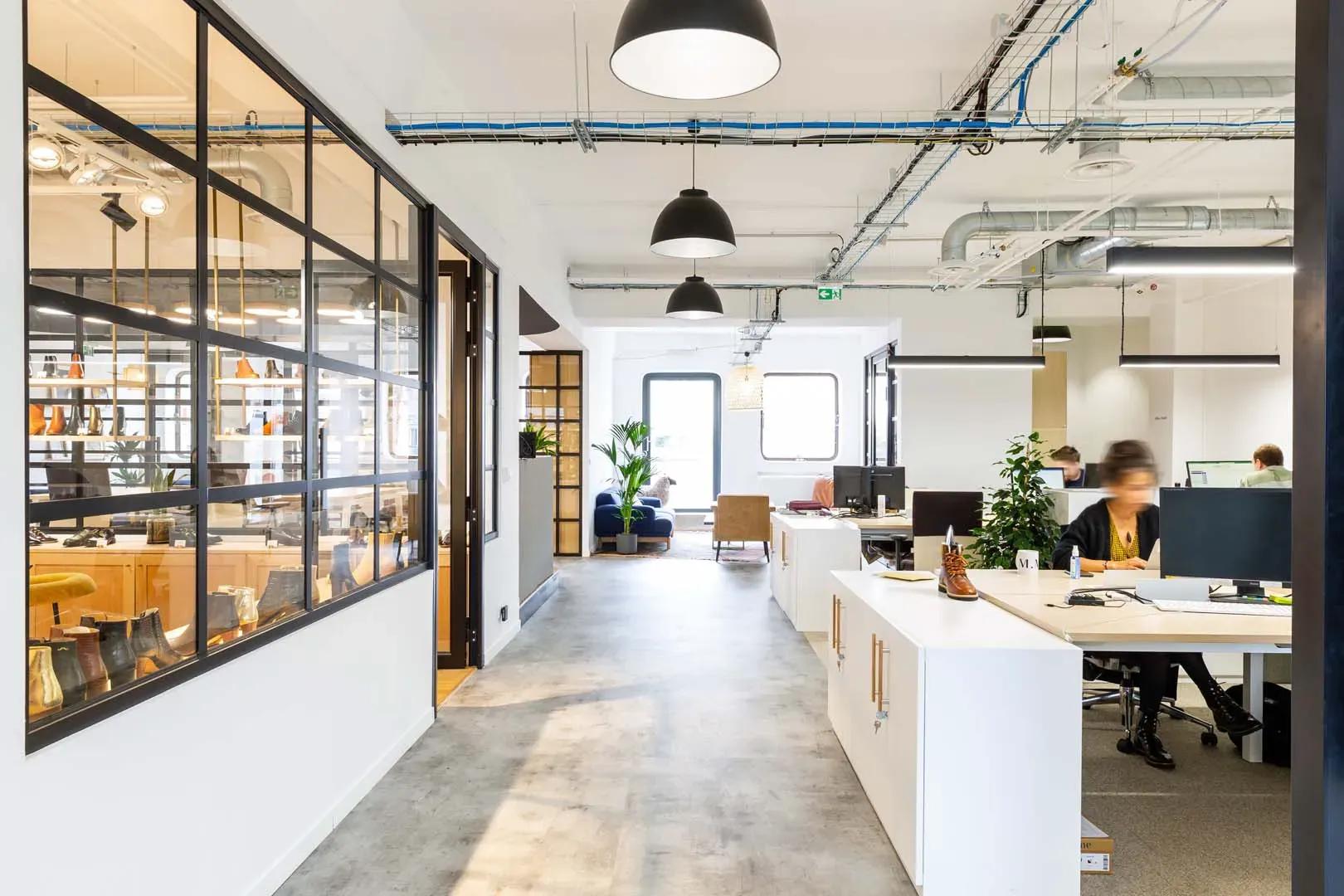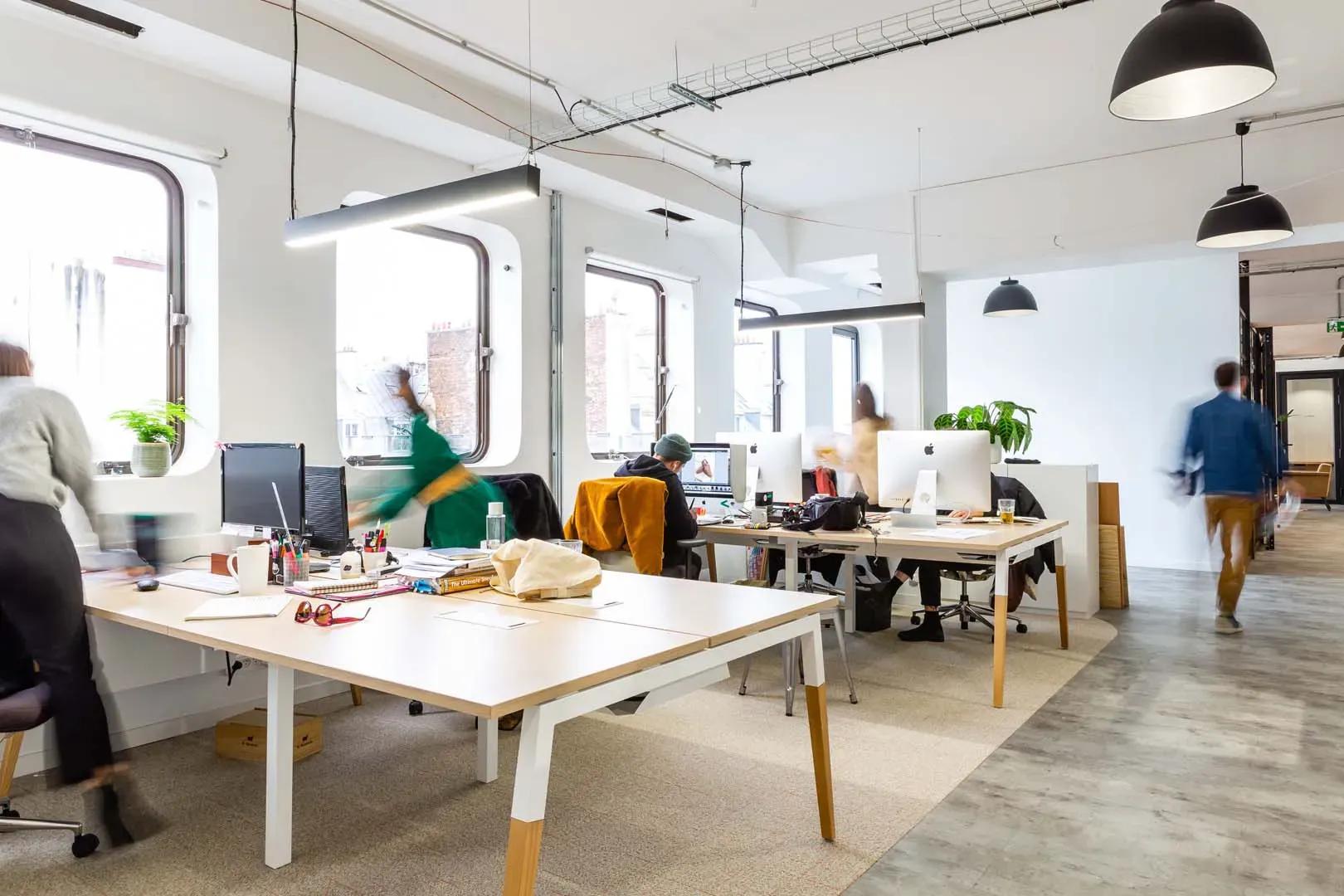 The client.
Created in Paris in 2012, M. Moustache is a French brand producing vintage-style shoes. It is made with carefully selected materials and refined curves that the brand develops its range of shoes with singular lines.
The head office is moving to rue de Paradis in a typical 70s building, with a surface area of ​​380 m2 and a large terrace.
An office, a living space and a showroom.
Three main objectives were outlined: the first was to achieve a functional layout while taking into account the growth of the company and the potential needs of reorganization. The second was our ability to create a universe reflecting the brand's identity – warm, authentic and elegant, with a spirit of home. The third challenge was to bring together in the same space three different minds and organizations: an office, a living space and a showroom type space.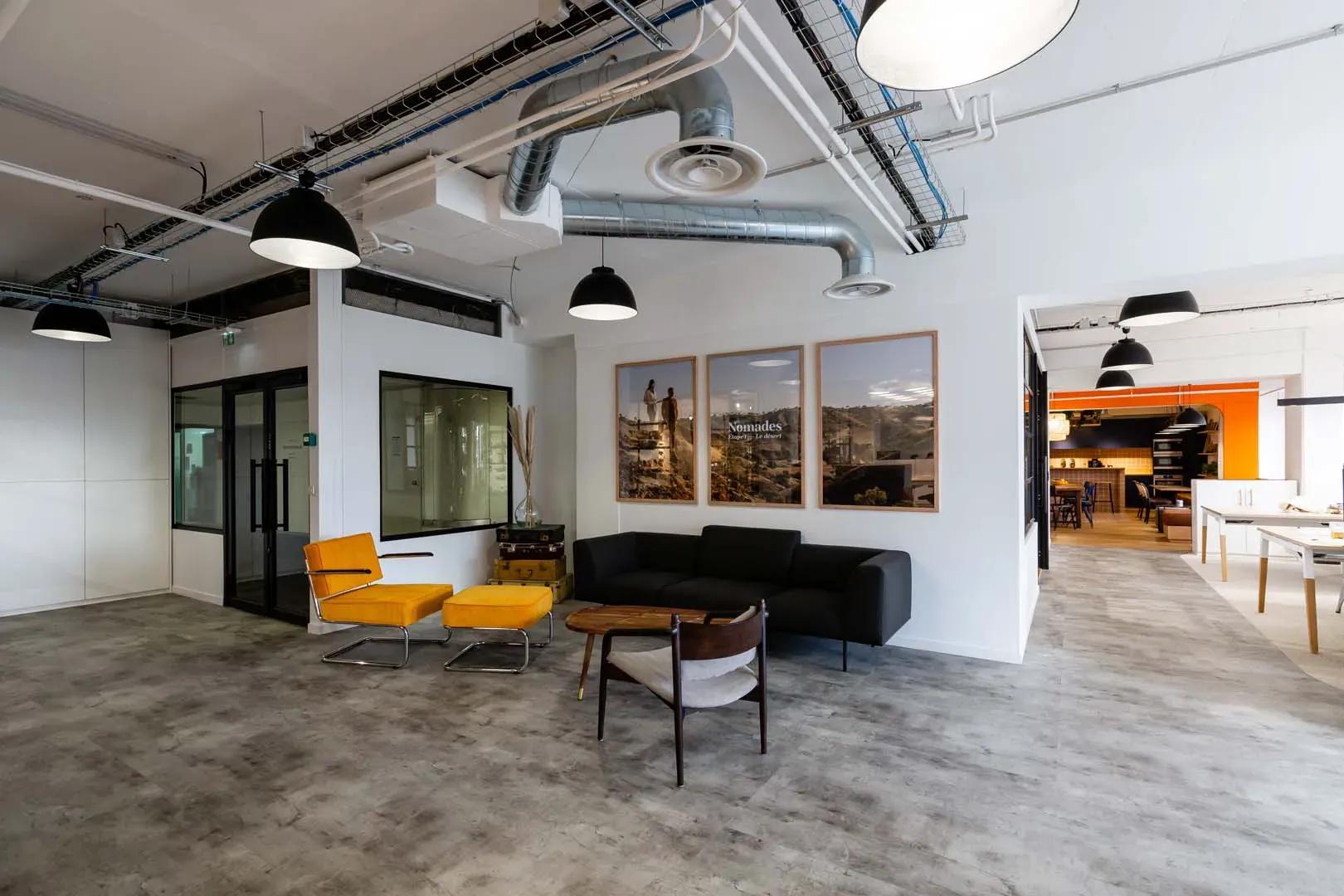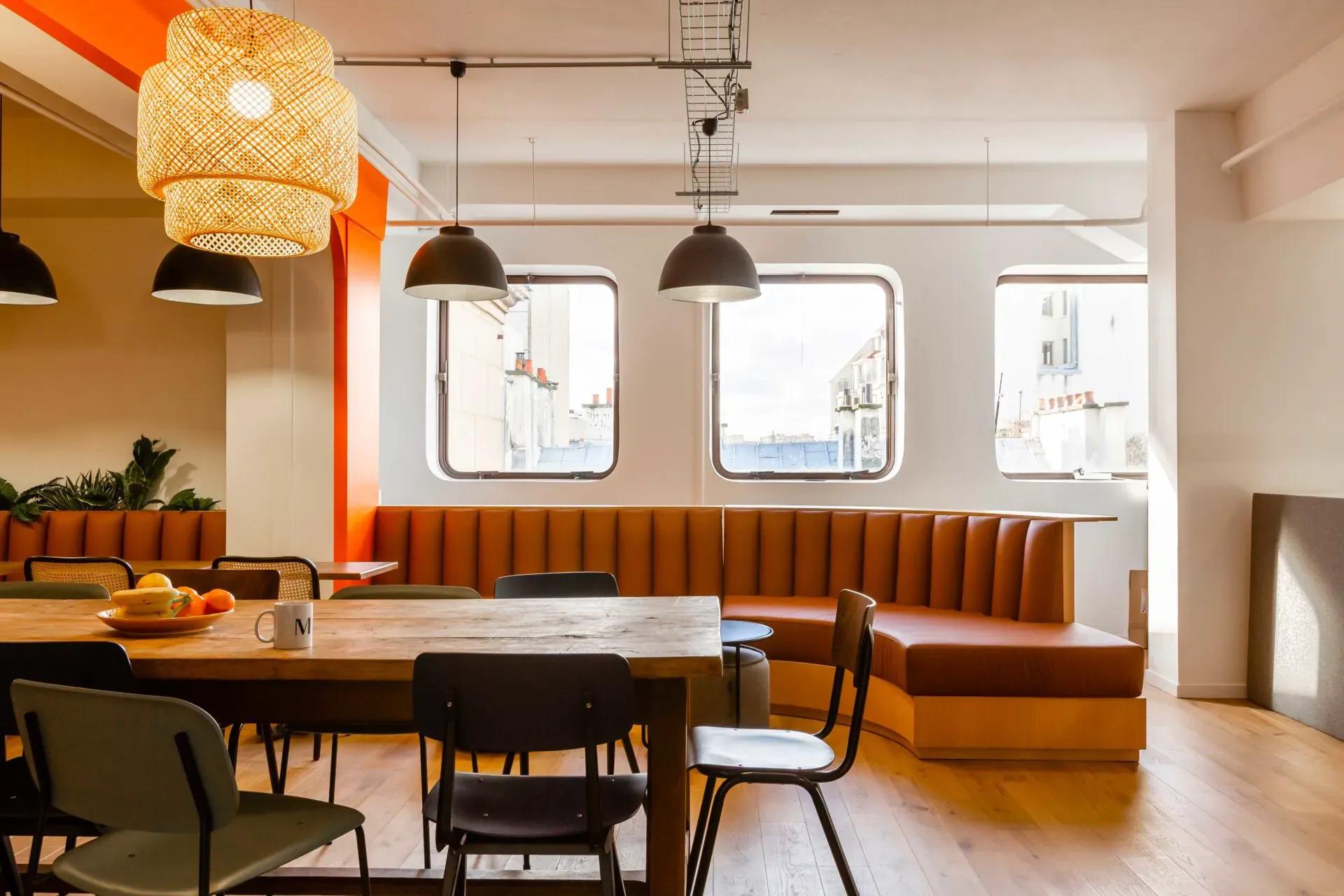 An atypical place.
Formerly located in a Haussmannian building, the team lacked space, storage and comfort. The company turned towards a long-term investment and acquired a new, larger and more comfortable space, like an old liner from the 1970s.
The idea was to play with the specificities of the place and be inspired by this typical and rounded design. The corner design has been applied throughout the space, platforms and floors. They contrast with the very rectilinear canopies of the glass partitions.
A customized layout.
M. Moustache's offices are both a showroom and a workshop conducive to creation.
They allow the team to work in the best possible conditions: each division has its own space, adapted to its needs. The various centers are delimited by sets of parquet, leather, carpets and PVC allowing them to be organized, while maintaining the open space dimension and therefore circulation and communication between the teams.
One of the rooms is only dedicated to the storage of stocks and boxes. Part of the surface is reserved for 2 B2B and B2C showrooms, which adds a whole new dimension to the place. These are both used for sales and as a meeting room.
Finally, the cafeteria allows the team to gather and have lunch together around a large table.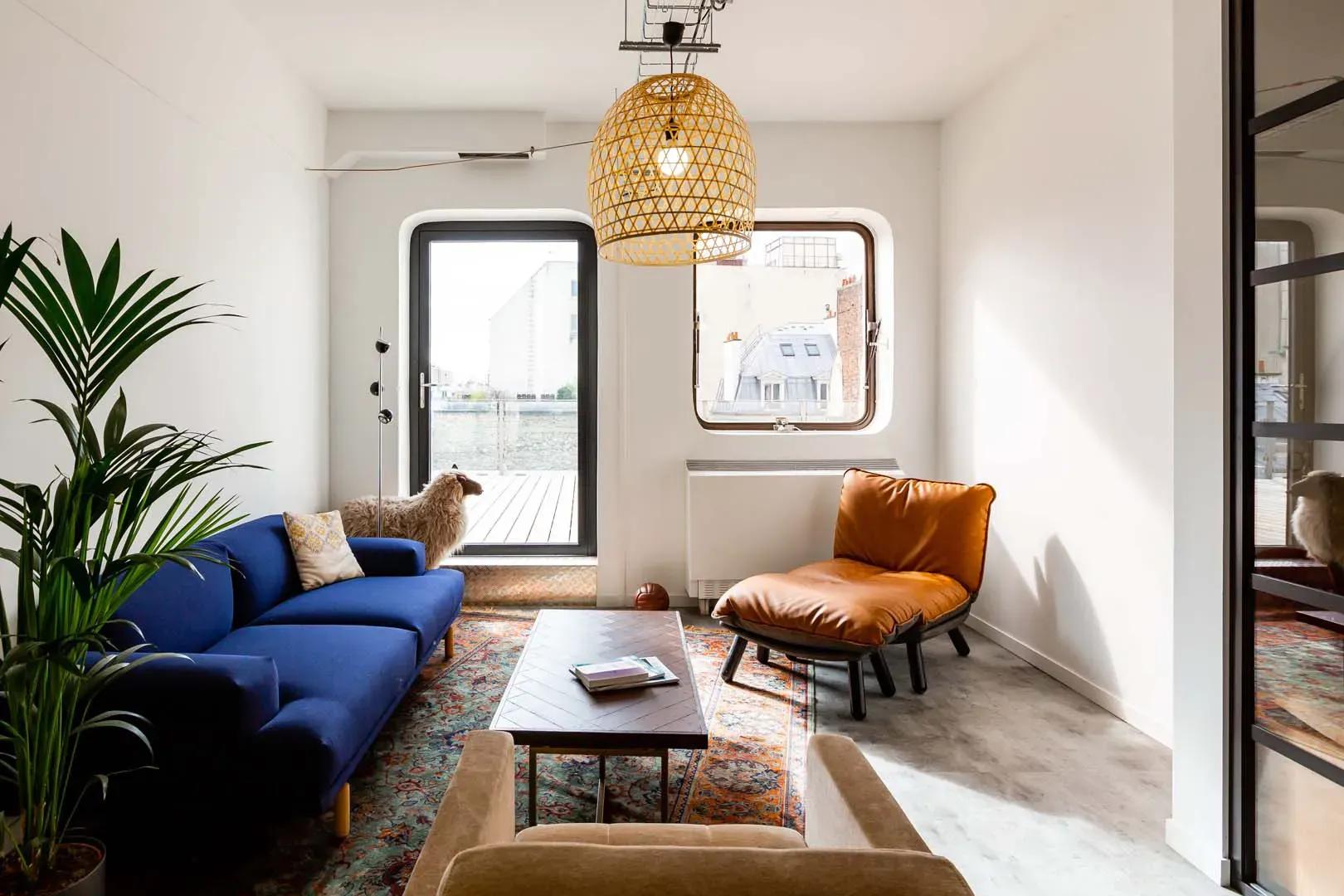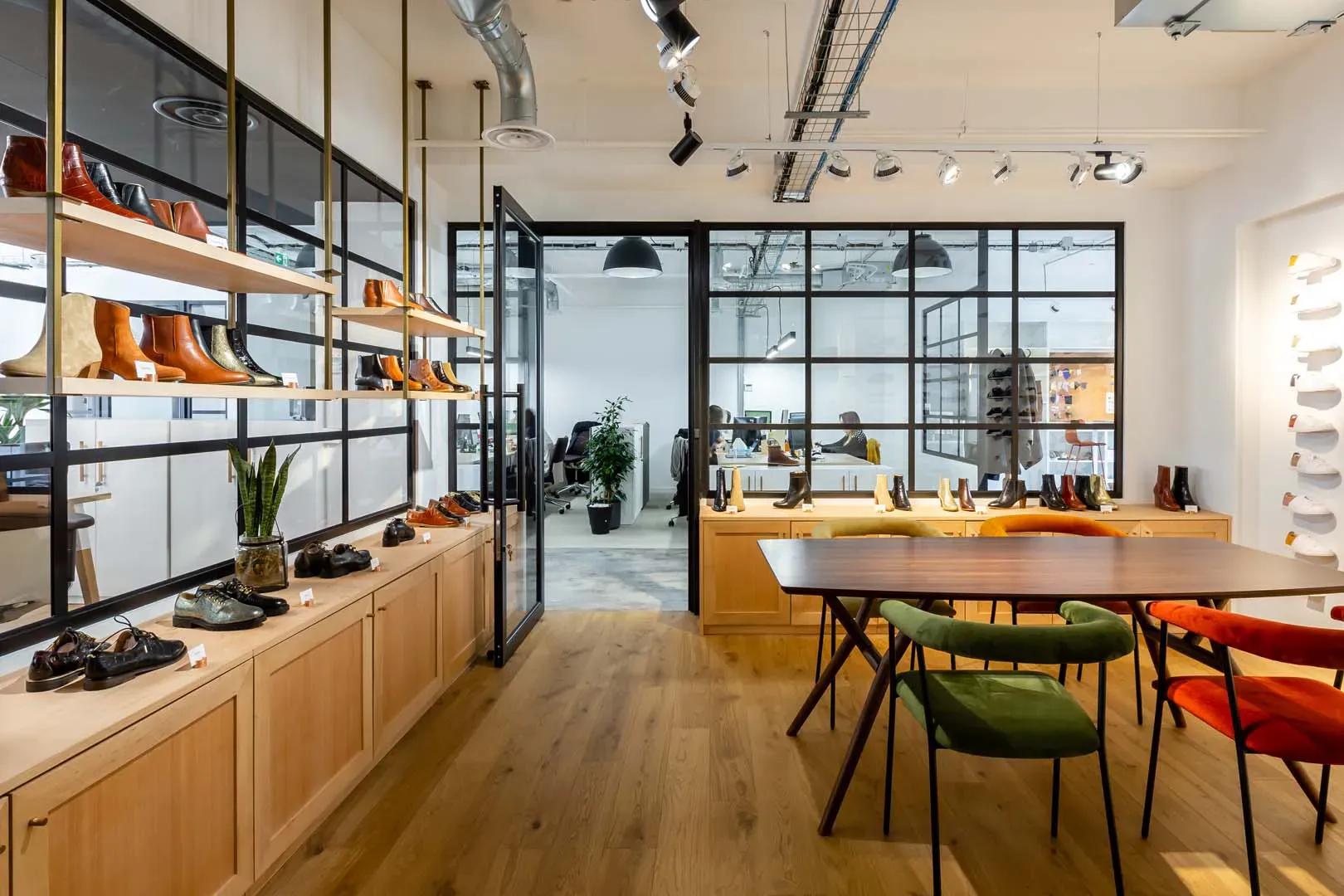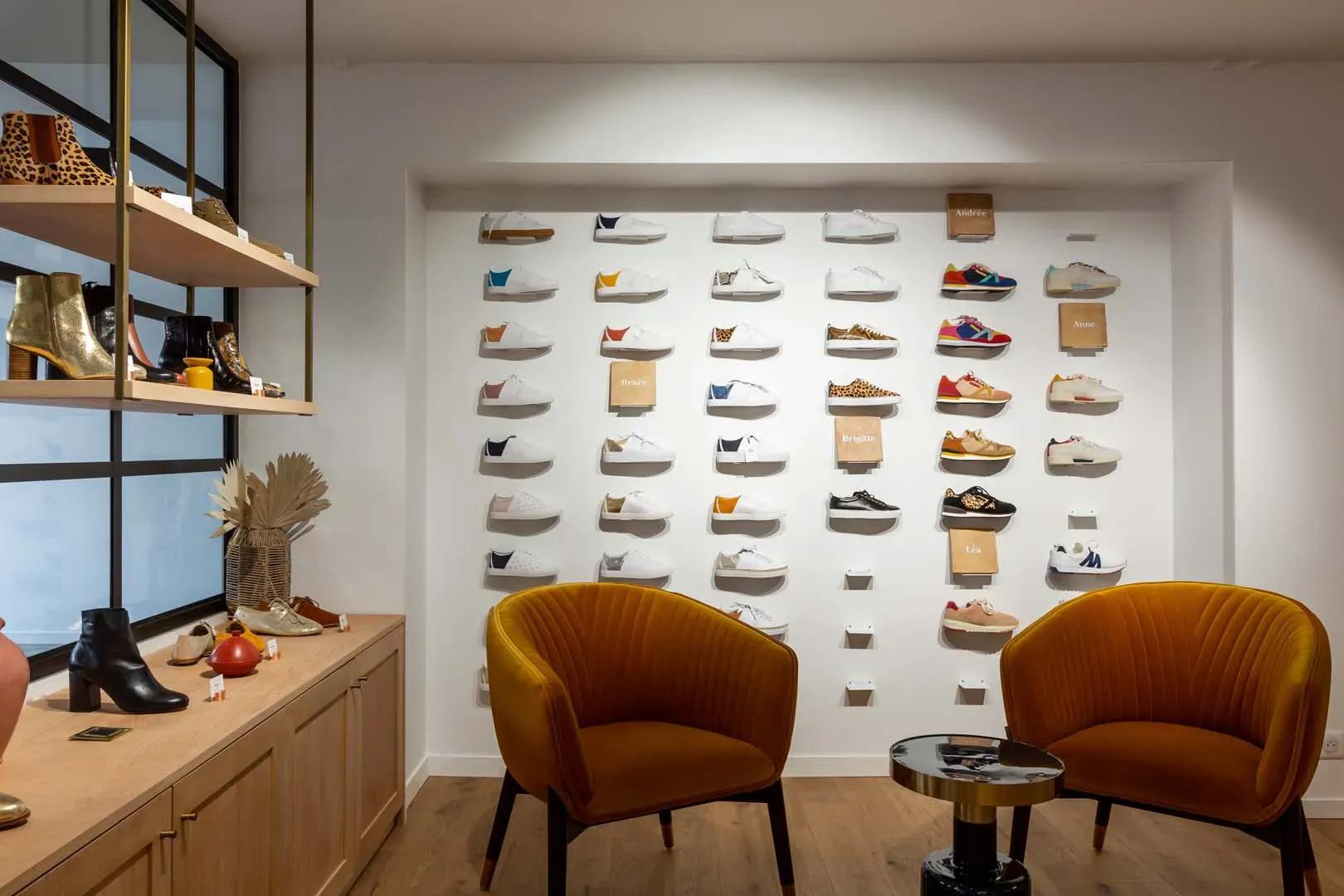 A very special universe.
Far from traditional offices, the new space has turned into a warm space like home. The choice of colors takes up the brand's graphic charter with blue, but also the seventies side of the place supported by orange. The design concept was based on boutique codes: colors, materials, organization.
A few carefully selected pieces bring the authentic aspect that is very present in the brand. The balance of the two provides a "wow effect" that lasts and will age well – like this brand that we hope to support for a long time to come.
---
Summary sheet
---
Engaged Expertises
Architectural Concept.
Concept & Storytelling.
Furniture and Decoration.
Refurbishment.
---
Next design
---
Boulogne-Billancourt // 1500m²
MWM
---