MWM
---
Boulogne-Billancourt // 1500m²
sectorTech
---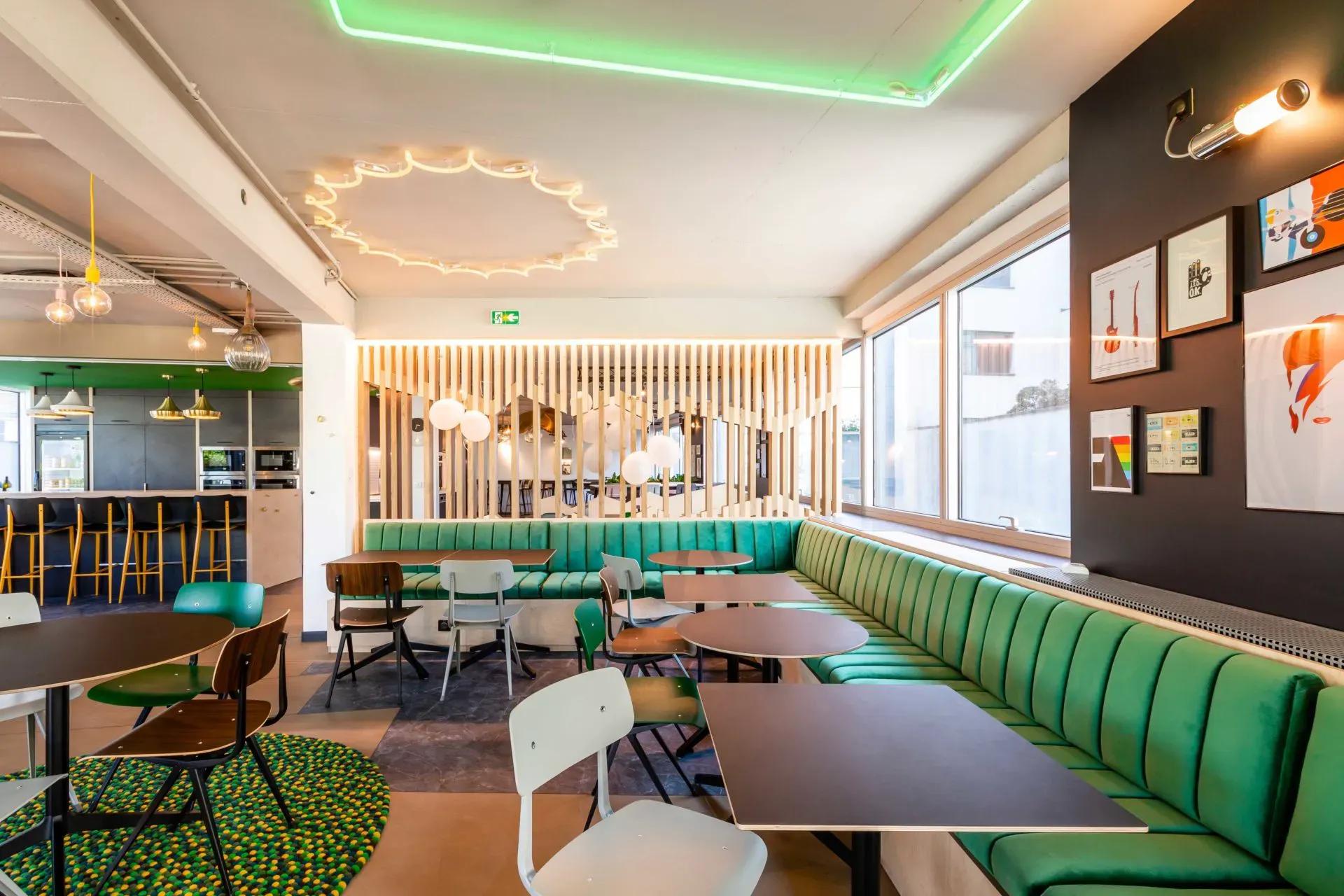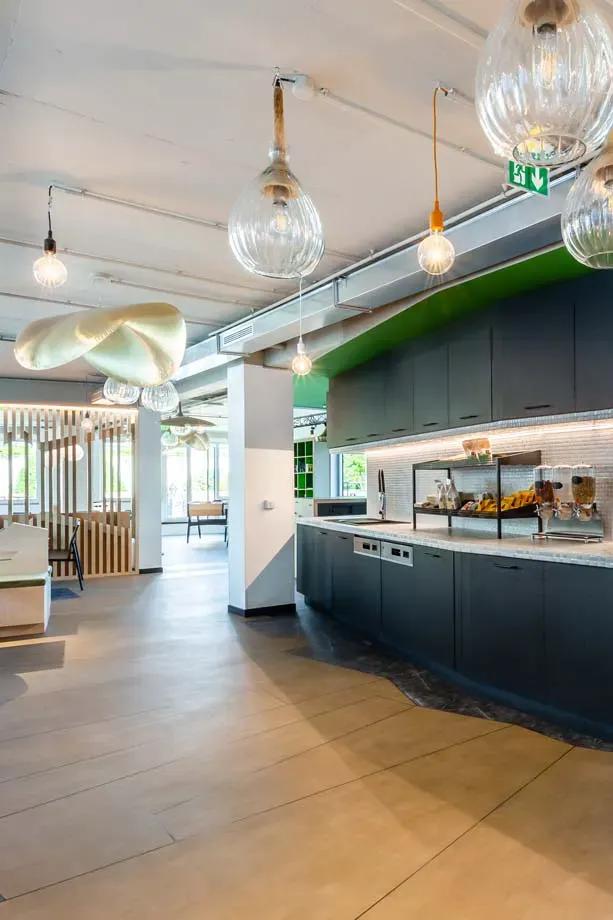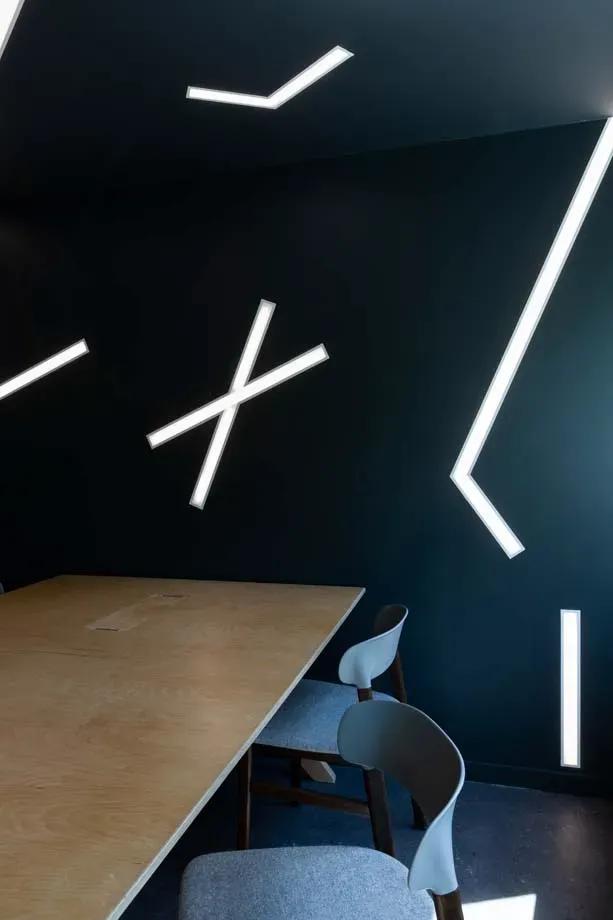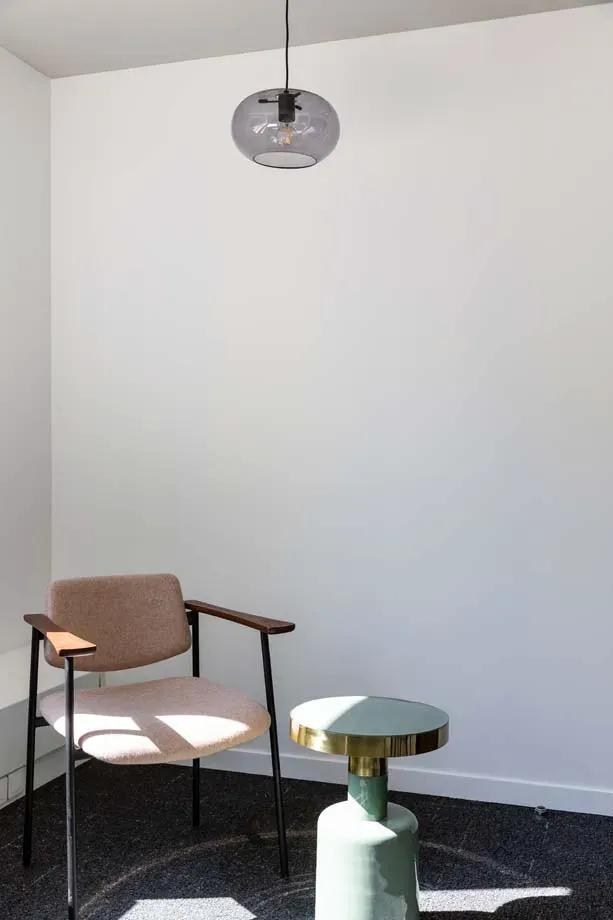 Since 2012, MWM has been designing and commercializing mobile applications and devices dedicated to music.
Thanks to its broad product ecosystem, the company is today the world's number 8 mobile music application publisher with more than 160 million downloads in 182 countries. Factory was commissioned to design and build their new premises.
Strengthened by exponential growth and an environment conducive to investment, the company has entered a new phase of development and recruitment requiring the transformation of their work space. The main challenge of the project was to create a unique place reflecting the musical universe and dedicated to cutting-edge technologies. The space also had to respond to new forms of work organization, promoting exchange and creativity.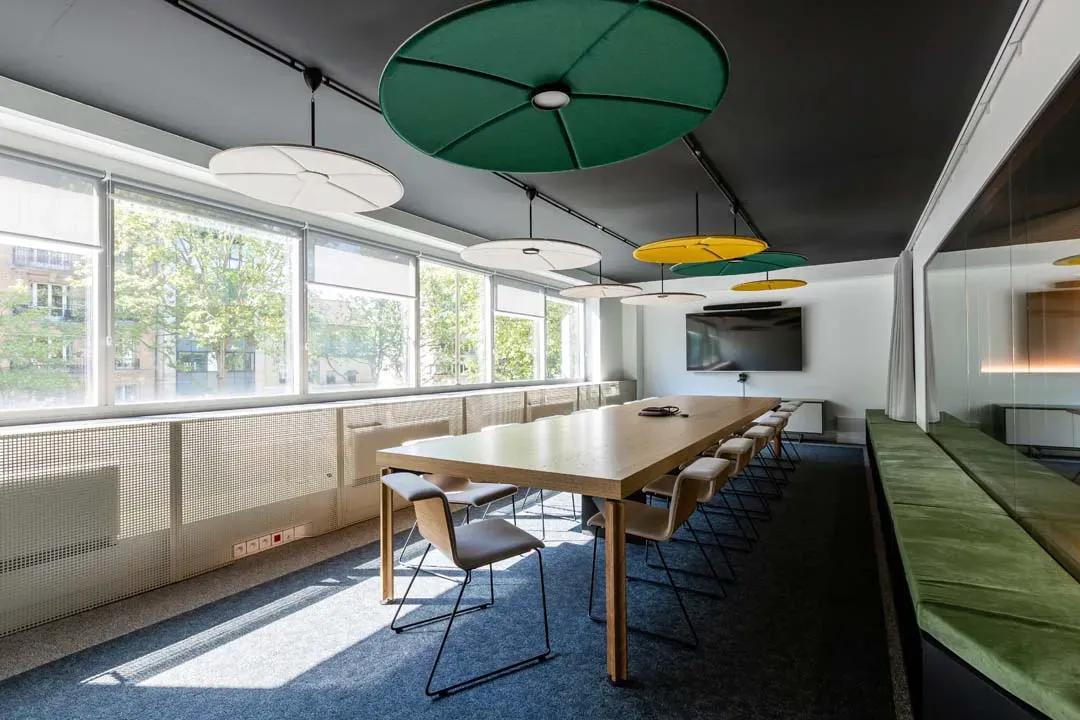 An entire reorganization of the place.
The company's head office has different floors, the configuration of the location and the timing of delivery imposed a splitting of the work. Each floor is thus treated as a single batch, the first floor has just been delivered and we are about to launch the second wave. The first floor is designed as a hybrid and independent living space. It is animated by a mix of work and living spaces: more or less formal meeting rooms, cafeteria, terrace.
Most workspaces are inspired by hospitality standards to create a friendly atmosphere: wooden furniture, dominant green, subtle mix of gold and copper. A 360 ° ecosystem that covers all musical purposes – from listening to producing, to learning and playing. The outdoor spaces have been fitted out and refreshed, including the creation of an organic vegetable garden that brings together all the teams around a fun project, full of meaning and open to everyone.
The musical universe translated into the place.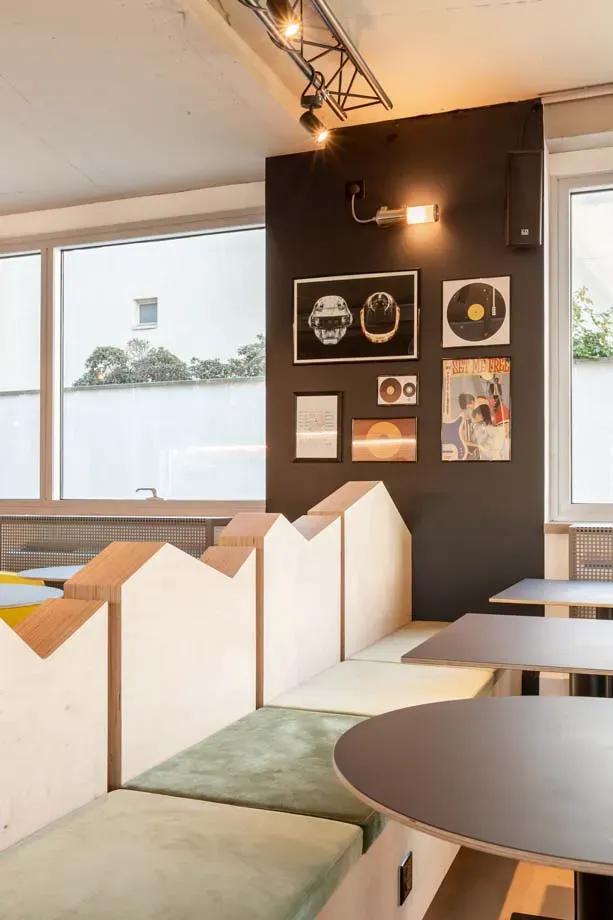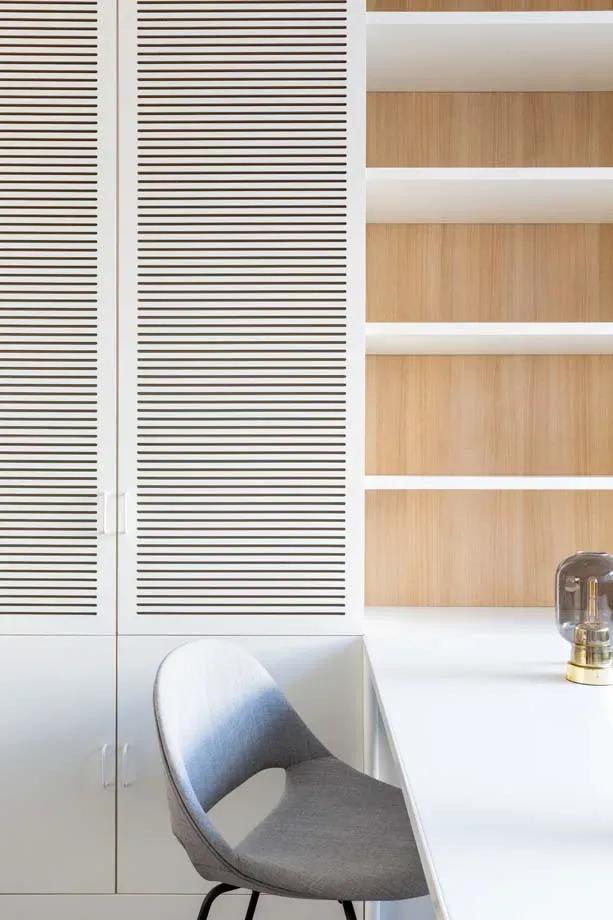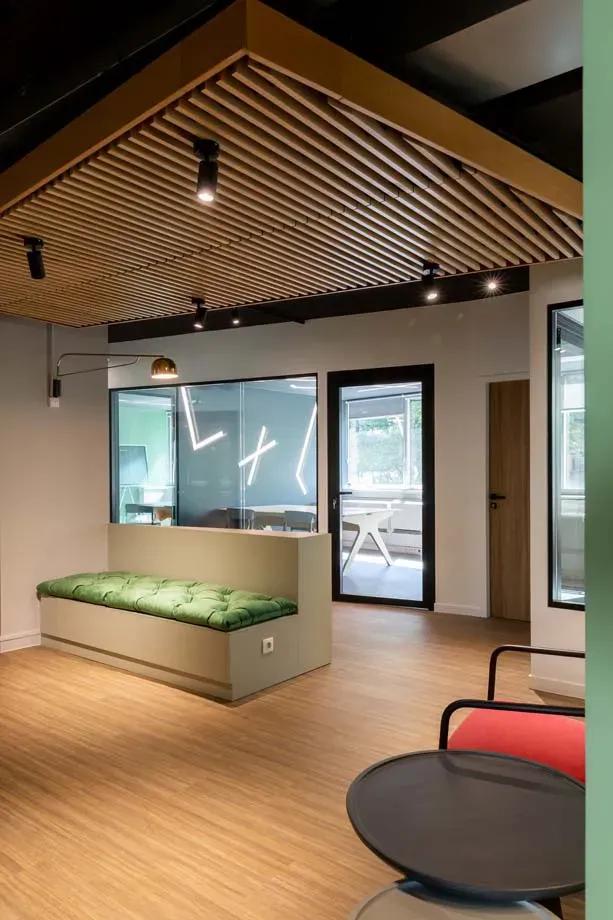 Here, the space takes the shape of music, it is reflected in the textures, materials, rhythms and atmospheres of the place. The architectural work invites us to consider music as an actor within the place: the geometrical forms and materials are inspired by musical variations.
The colours respond to the sounds, the ensemble clashes and responds with a very personal and particular melody. Altogether, it reflects the unique character of this young start-up that never ceases to surprise and shines with its dynamics and versatility.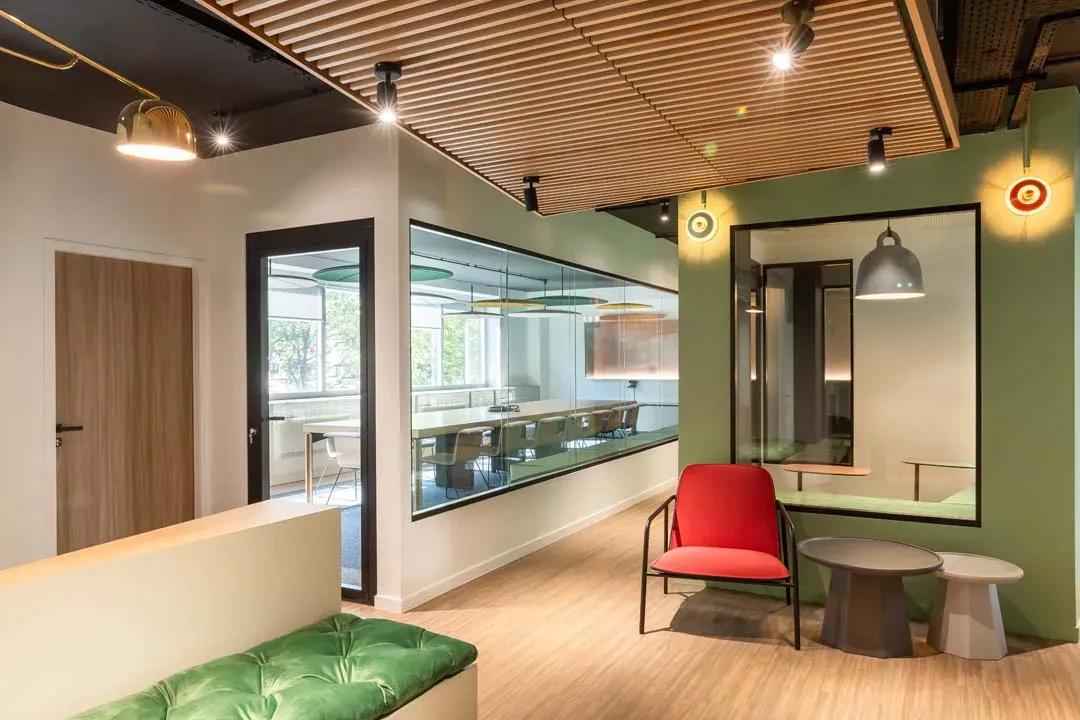 A technical project.
The project is characterized by a major objective which combines the functionality of the place with particular technical specifications. Indeed, this very creative project was driven by one particular ambition: creating a work space which is technically at such a high standard that sound and video qualities are optimized for a professional use.
The complexity of the work and the timing required exceptional coordination to ensure the mastery of the different steps. This mission required all our attention, our know-how and our reactivity to carry out this coherent and highly technical project.
---
Summary sheet
placeBoulogne-Billancourt
delivery2020
---
---
Next design
---
Issy Les Moulineaux // Seine // 7 000m²
BC Partners
---