Sabre
---
Paris // Monceau // 350m²
sectorTech
---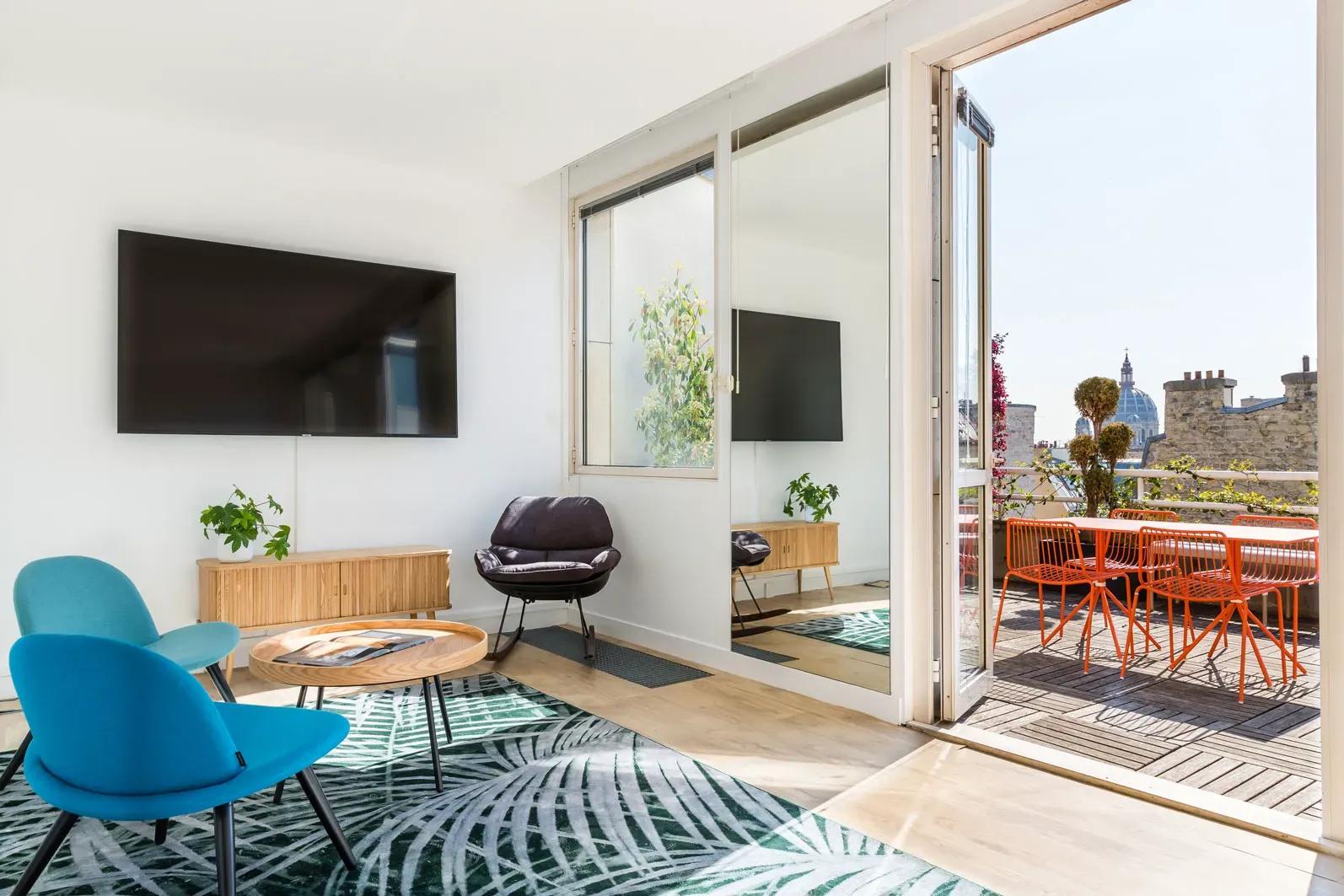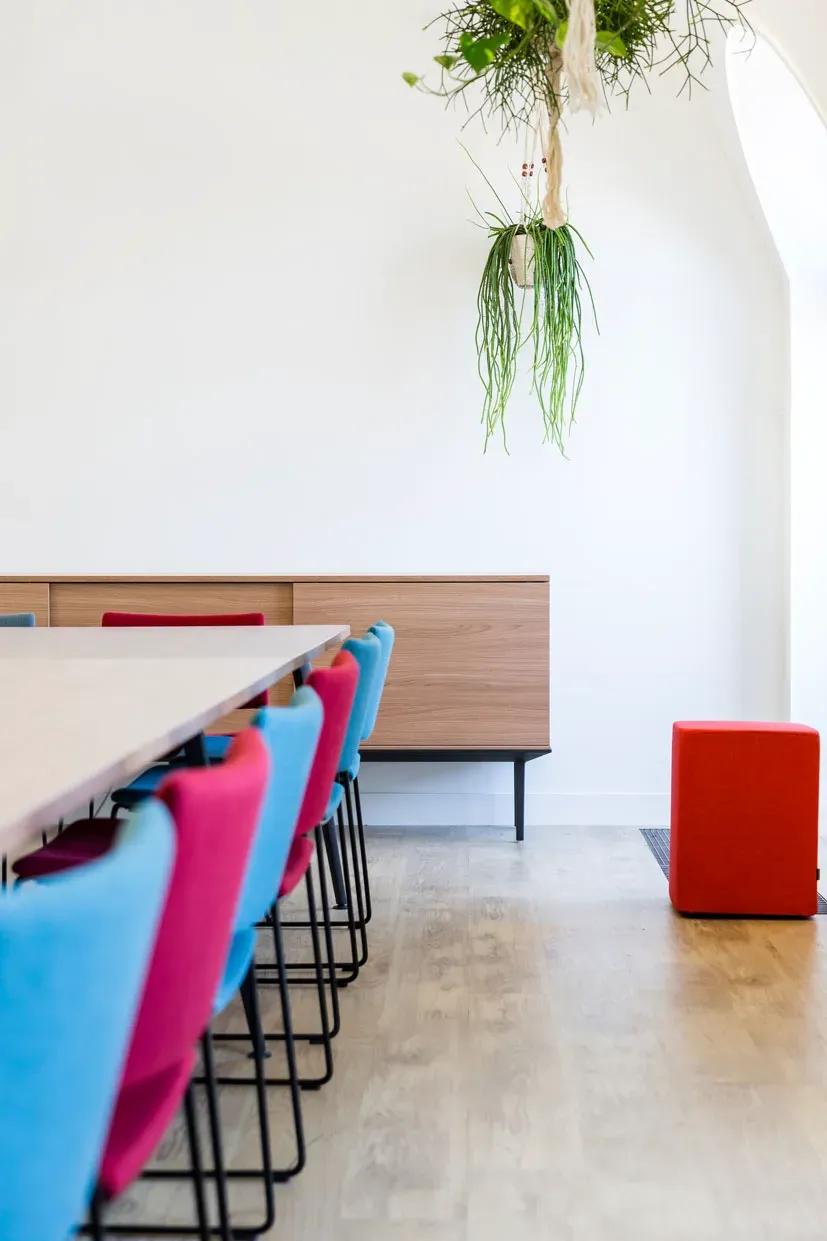 Pioneers in the world of travel, Sabre was the first company to develop an online reservation platform with numerous offices around the world.
For many years, Sabre's French office was located in the suburbs of Paris. For their new premises, the company wished to return to the heart of Paris to prevent their employees from the long journeys to work.
Indeed, Sabre has the particularity of having many employees traveling back and forth between France and the United States. Therefore, it was very important for them to be located in an easily accessible and more central area. The location they chose was therefore close to Parc Monceau.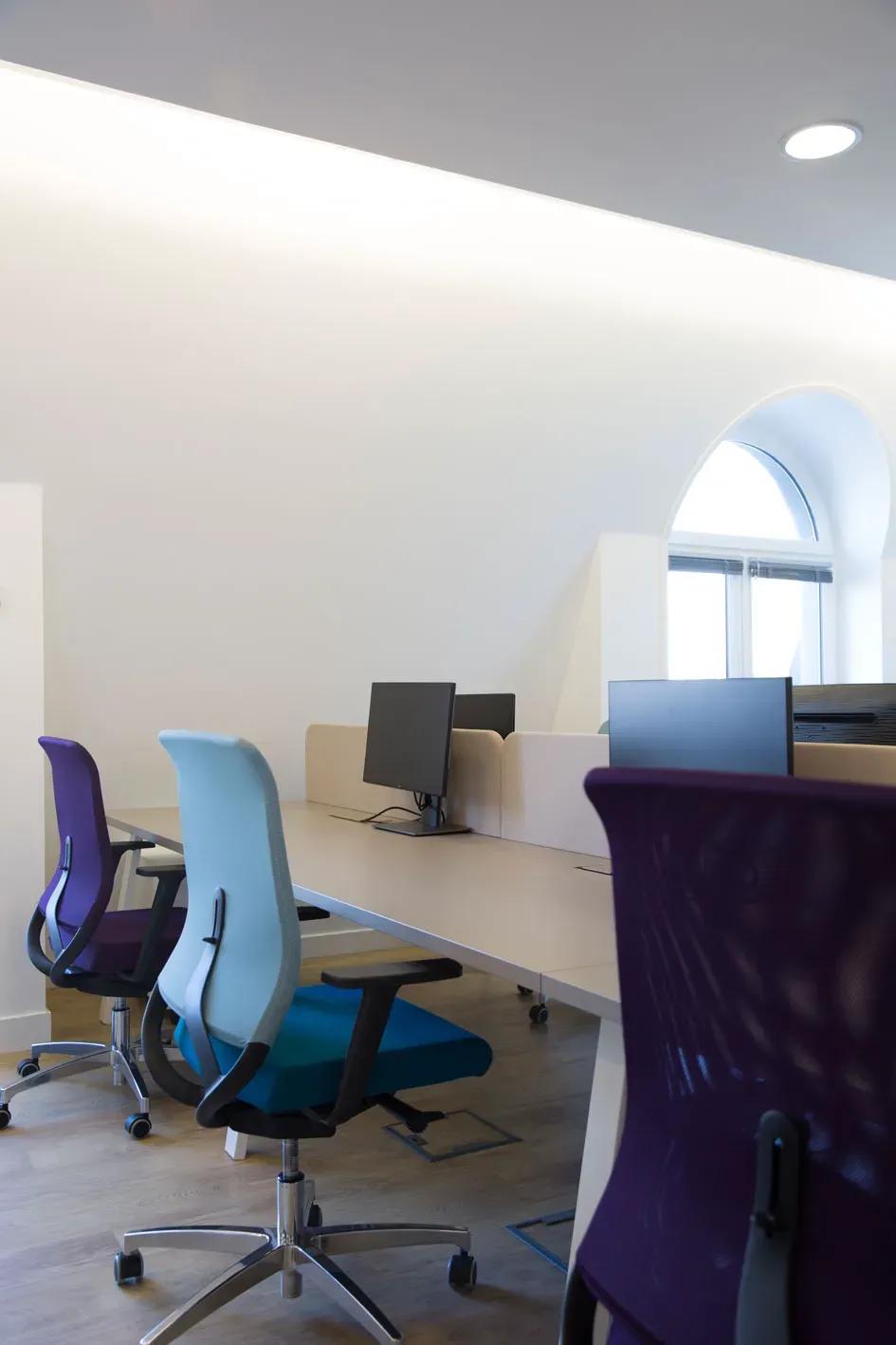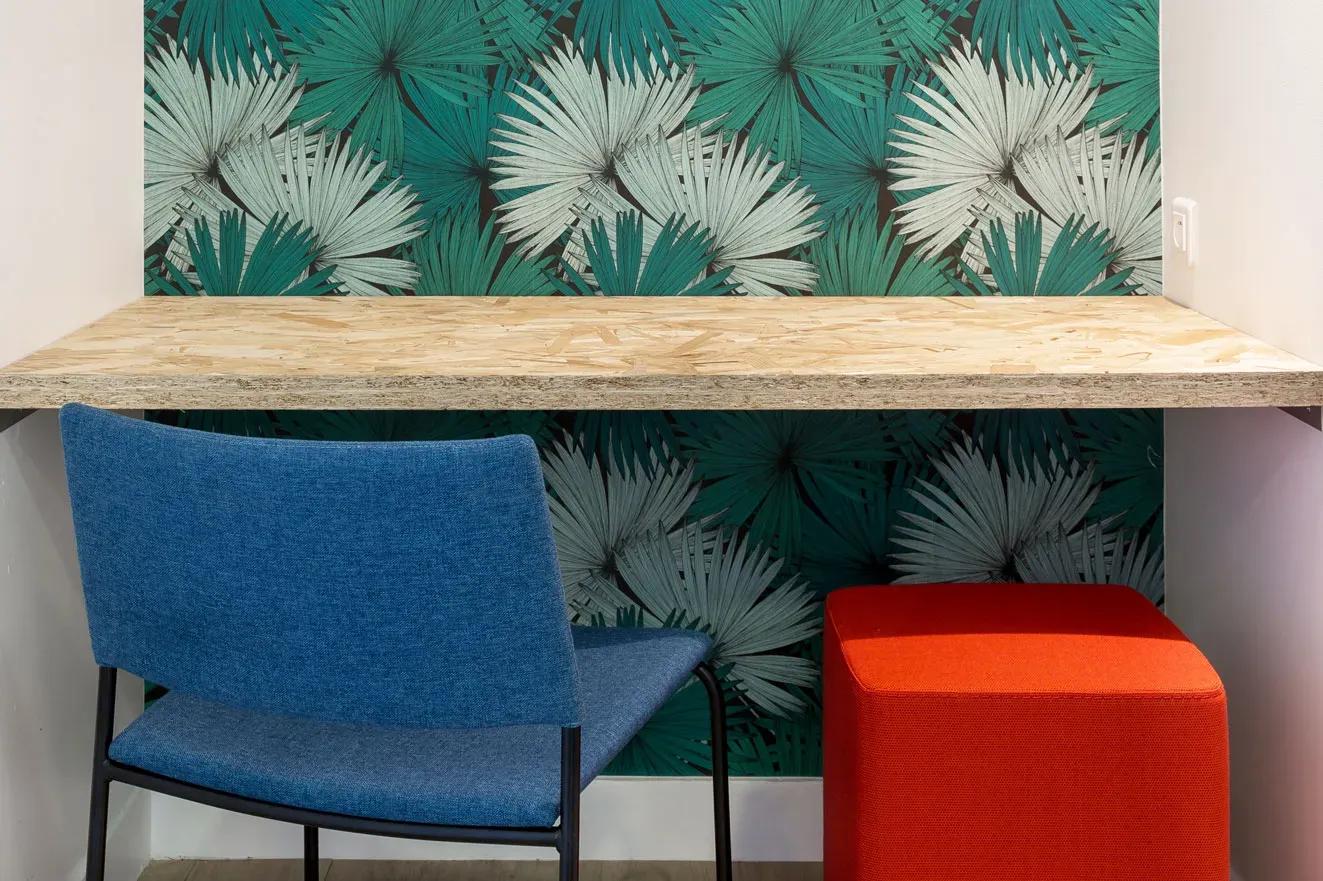 A made-to-measure-project.
The company chose Factory to create their new Parisian headquarter to make it a place where the many American employees could feel like at home.
A real cocoon, the premises were designed like an apartment but adapted to all professional needs. The place has been divided into two in order to create two distinct areas: the working area and the relaxation area.
A bright and warm reception area.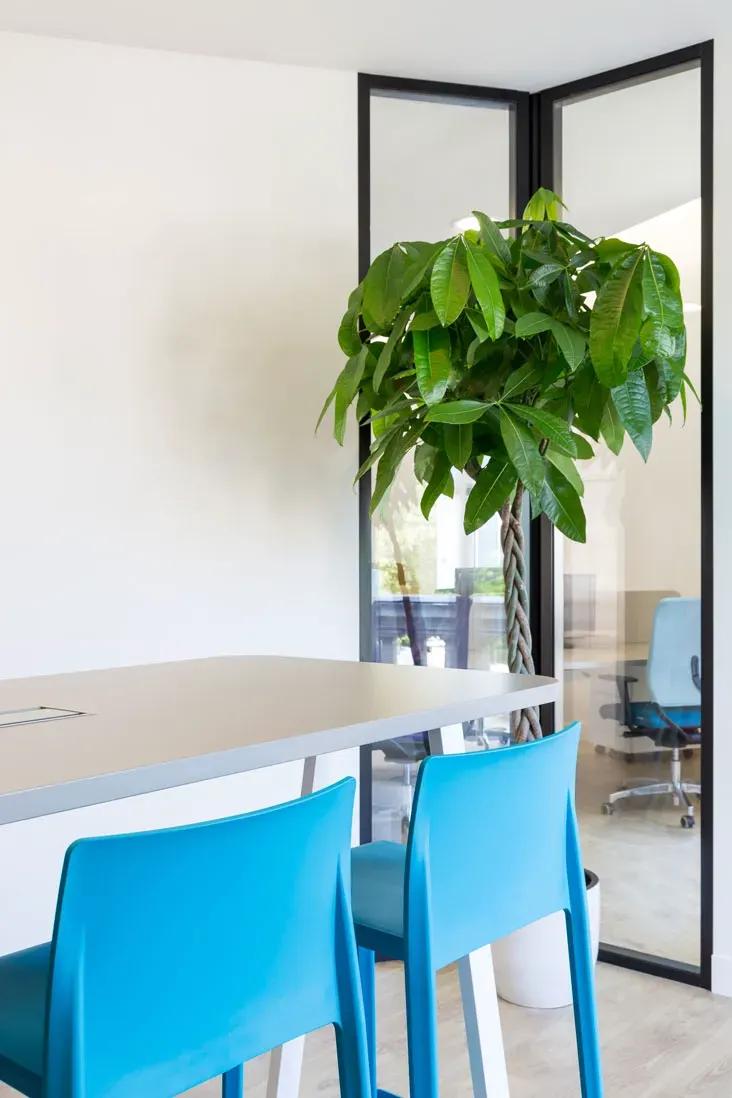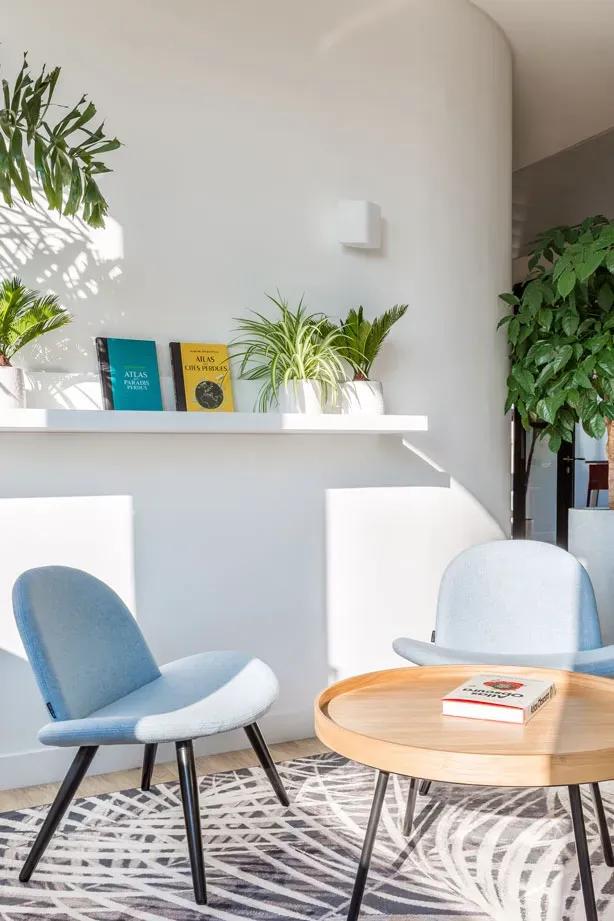 A warm and sunny reception allows you to wait, away from the hustle and bustle of the office.
Two meeting rooms with glass partitions face the reception. They allow the light to pass through the place, from one side to the other. The smaller meeting room is equipped with a high table, so that employees can hold stand-up meetings.
The larger meeting room has a huge custom-made table for more than twenty people.
An environment adapted to the workspace.
Desk benches for 3 people are placed in the main area. They promote teamwork and cohesion.
Two phone boxes have been installed so as not to disturb the open-space during long conference calls. A small particularity: Fully equipped bathrooms have been built. Employees can refresh themselves after their many hours traveling on the plane.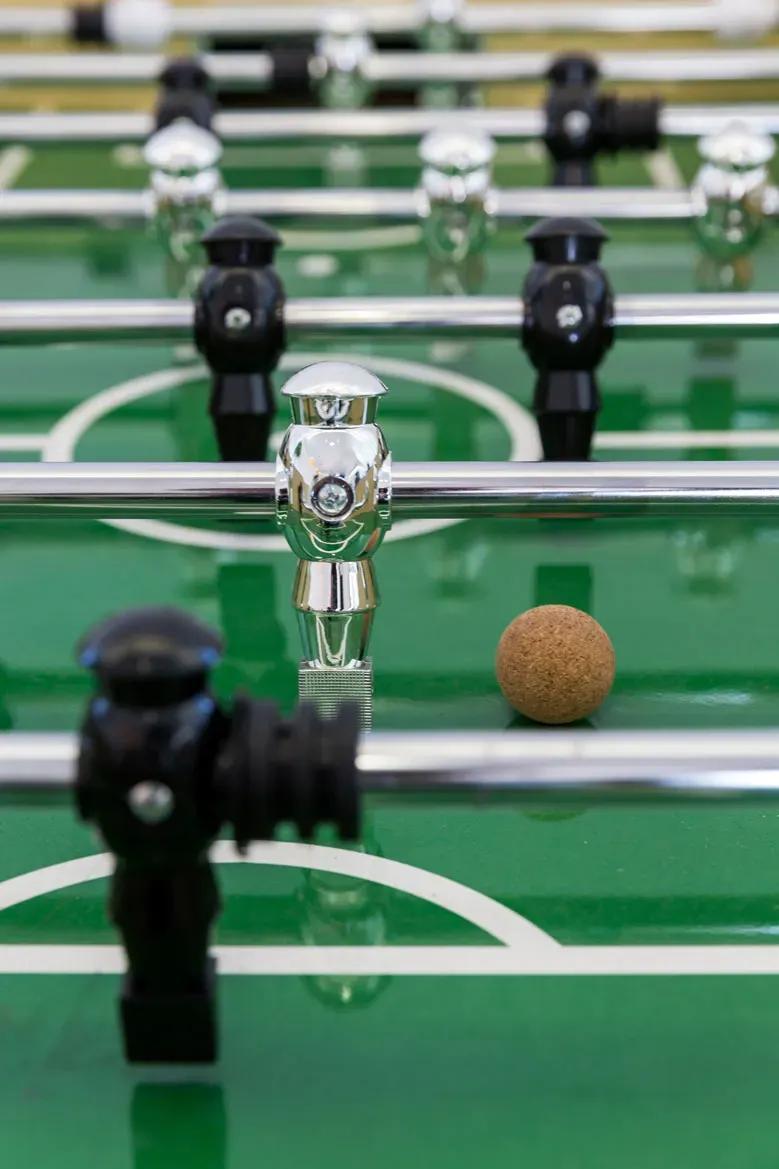 A fully equipped kitchen and a lounge area.
In the relaxation area, a made-to-measure kitchen and a large dining table in natural wood, decorated with the pretty bistro chairs "les Gambettes" in pep tones have been installed. The team can now enjoy lunch breaks all together. The plants bring a natural touch to this place. A shared area has been fitted out with pretty cosy armchairs, a video screen and a Clipboard so that more informal meetings can be held there.
The icing on the cake is a beautiful sunny terrace. It overlooks the Saint Augustin church and allows you to enjoy the beautiful weather. Factory has been able to recreate a "home away from home" so that employees in transit feel a little bit like at home.
---
Summary sheet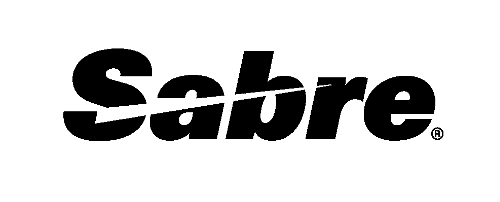 placeParis // Monceau
delivery2019
---
---
Next design
---
Boulogne-Billancourt // 1500m²
MWM
---