Simago
---
Paris // 210m²
sectorHealth
---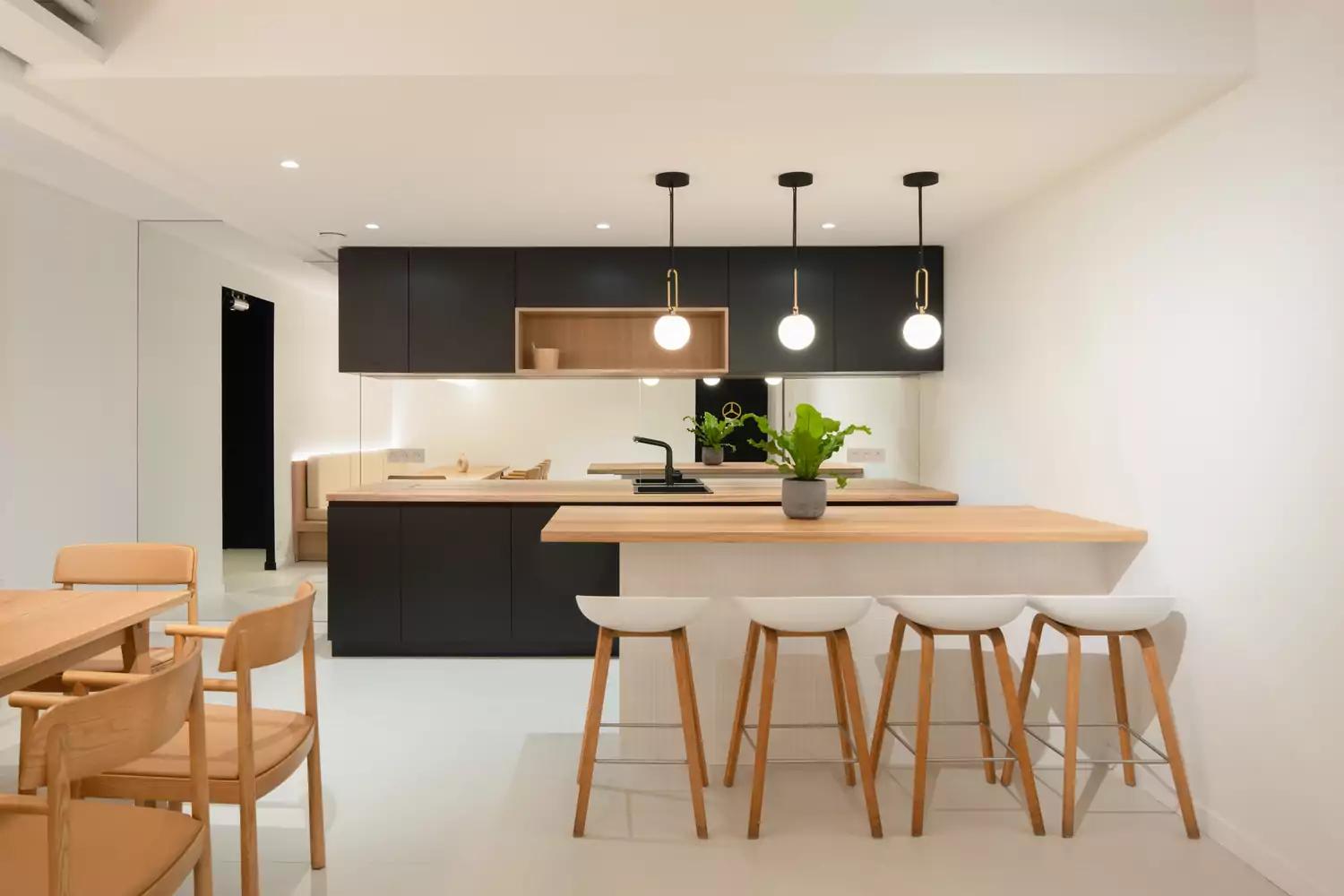 Restructuring its assets to generate value.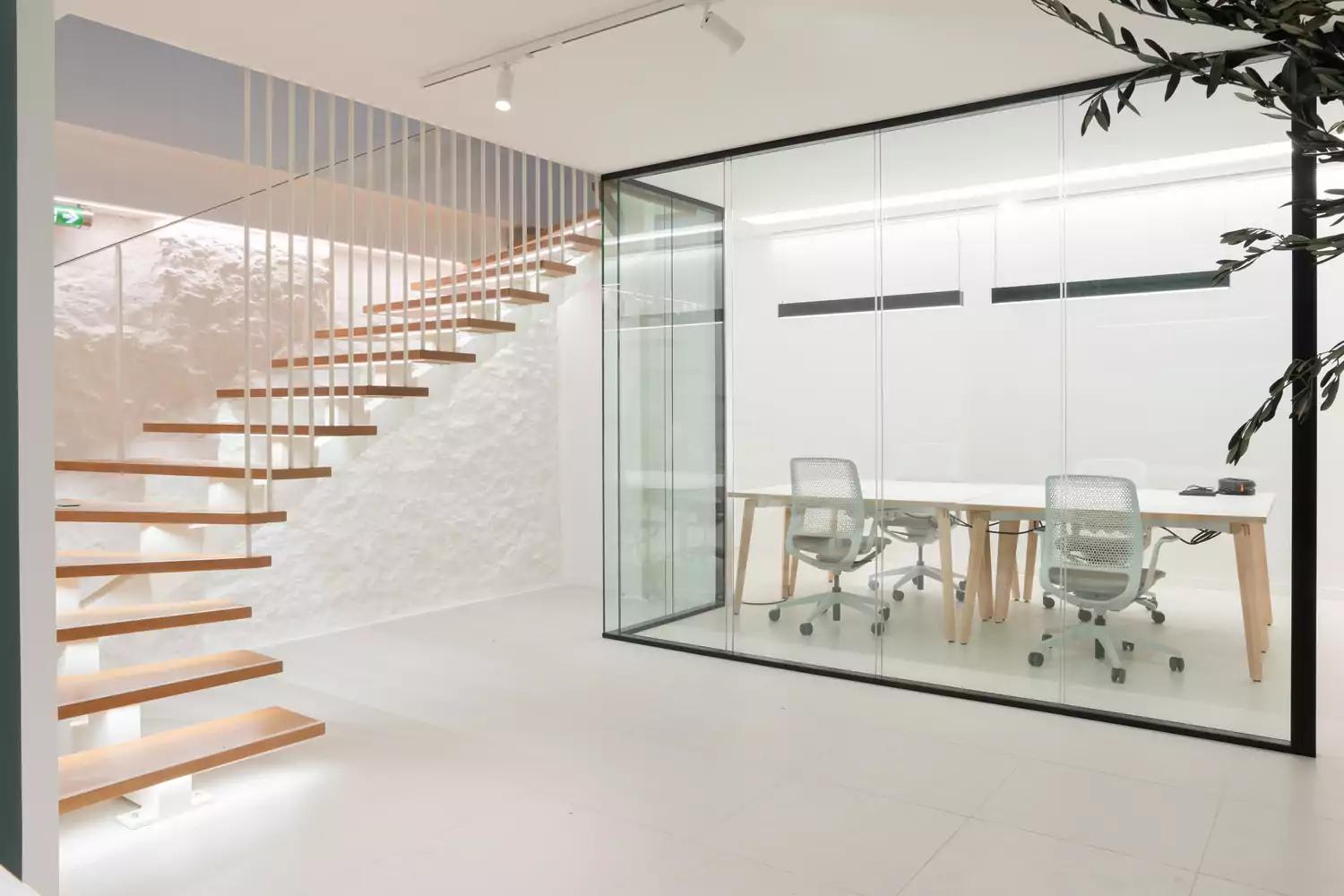 Simago is the national network of medical imaging offices led by a collective that came together to offer the best possible medical-economic response.
This young company with a workforce of around 20 employees and strong growth had to equip itself with a new, more prestigious and attractive head office in order to recruit the best talents.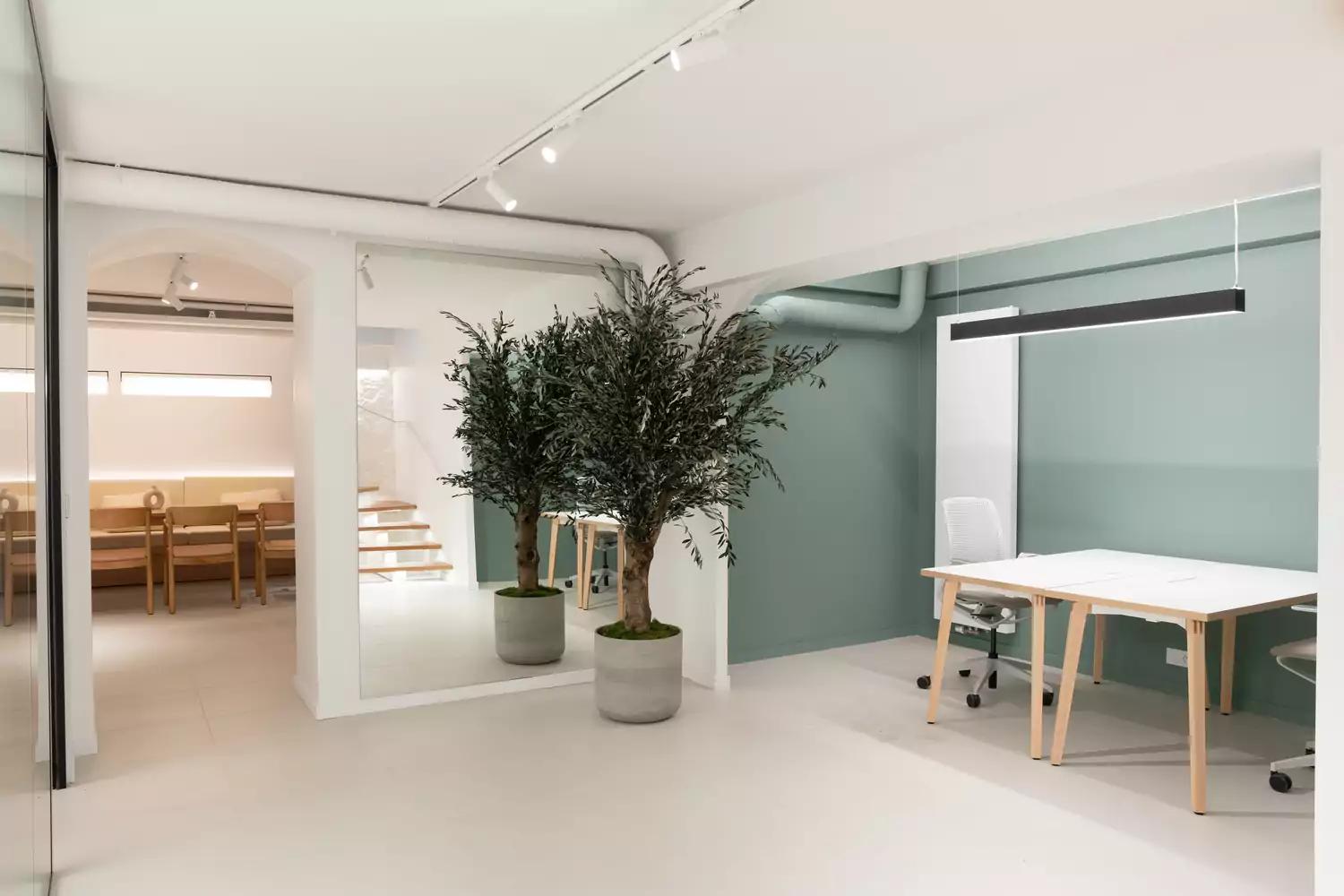 Historically located on Rue des Vinaigriers, Simago wanted to leave its shared offices and instead invest in the dynamic 10th district for the long term, an area that attracts both talent and clients.
The choice was made for an independent asset located in Cité d'Hauteville: a former bank located in a Hausmannian building with a completely blind basement. The premises are spread over three levels with a basement, ground floor and first floor of 70 sqm each, which presents immense potential subject to structural reform and major renovation work.
Just like the dynamics of the group, this new real estate project reflects the group's future ambitions: to establish its position as a leader in its market and to transition from a start-up to a mature SME. A new image synonymous with attractiveness for both clients and employees: a major goal to ensure the recruitment of new talents.
Finally, by becoming an owner, our client needed to ensure a profitable investment by significantly enhancing its asset. So, we put in place a consulting approach throughout this project.
Ensuring advice at every stage.
At Factory, we are sensitive to the projects of ambitious entrepreneurs and adapt each step of our methodology to the projects in order to guarantee the best investment for our clients.
Thus, we launched a first phase of study and advice to secure the financial and technical viability of the project and considered several scenarios that modified our client's strategy. In fact, while the goal has always been to occupy the offices, the managers identified that the company's forecasted growth would lead to a new move within the next 15 months and in that case, the project had to be reviewed as a long-term rental project.
It is on the basis of this new specification that our teams modified the ambitions of the project: from a head office project to a project for enhancing an asset for future rental.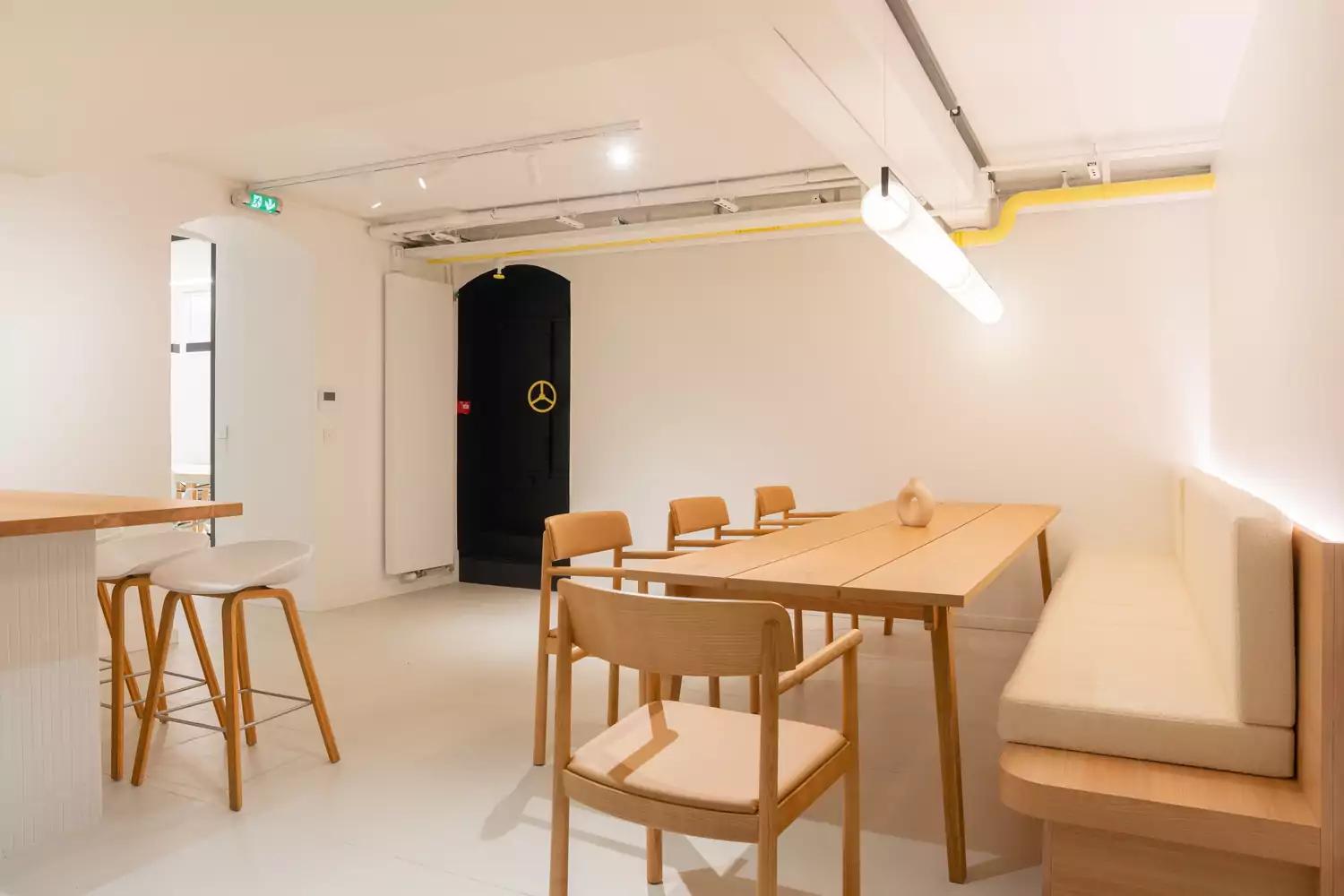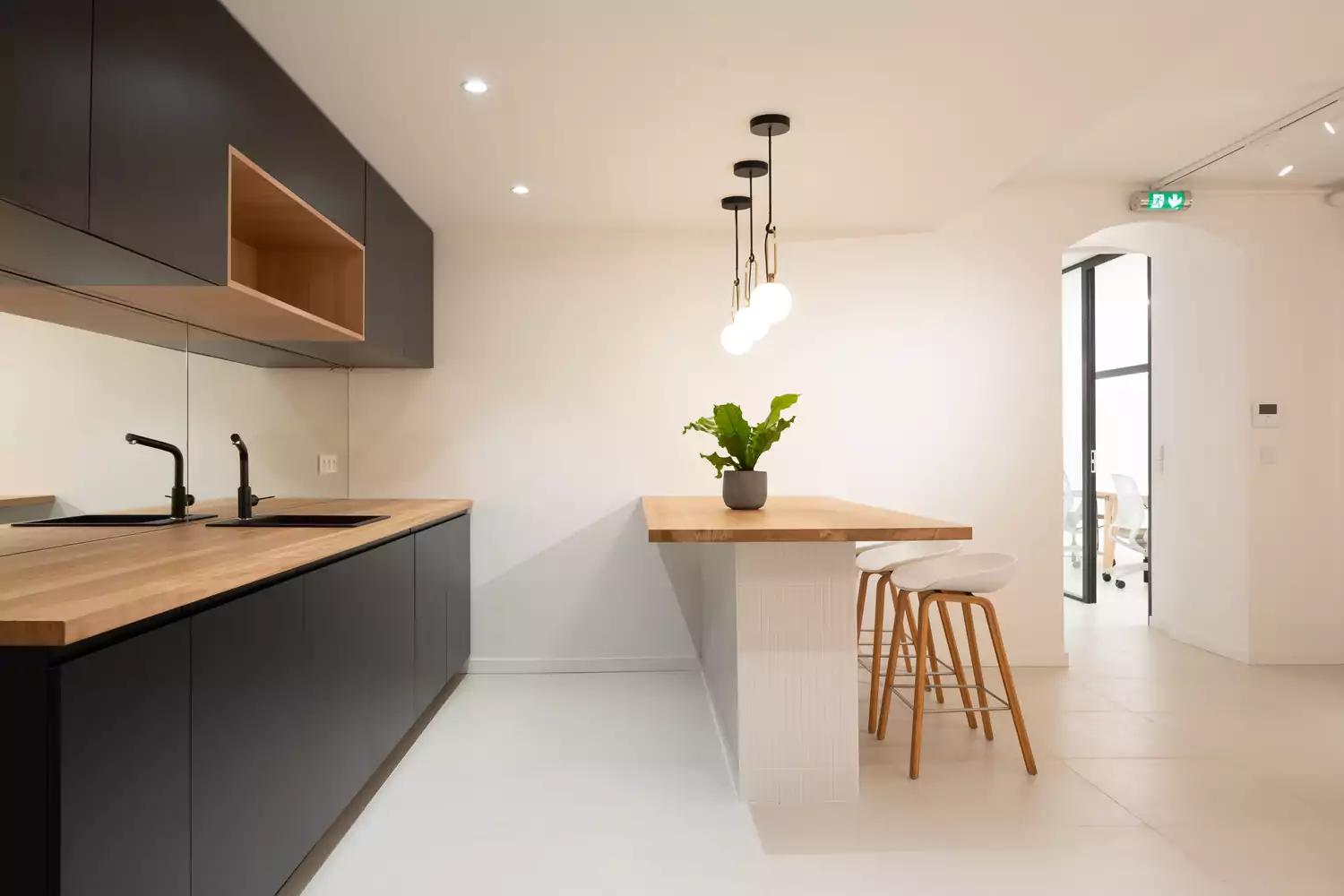 Maximizing the potential of a location with multiple constraints.
Historically, the ground floor was divided into two levels, creating an R-1 basement with no natural light. The levels were served by a small spiral staircase and the different spaces suffered from a lack of light and systematic partitioning.
The central idea of the architectural concept was to remove the main staircase to relocate circulation and optimize space and brightness. How to create a cocoon of light when facing north? This is the main challenge that our architects have answered by using a combination of openings and mirrors to naturally penetrate light into all levels, which is emphasized by a choice of light-colored paint and materials.
PTo optimize the building's energy consumption, the entire facade structure was modified and replaced with double glazing. We also accelerated the project by obtaining favorable agreements from the town hall for this type of project.
Finally, during the demolition, we discovered several remnants of old Paris that were individually valued within the project and reinforce the unique character of the place.
The technical difficulties were numerous in this particularly ambitious project. We carried out heavy restructuring and transformation work to deliver a beautiful, pure, and unobtrusive workspace.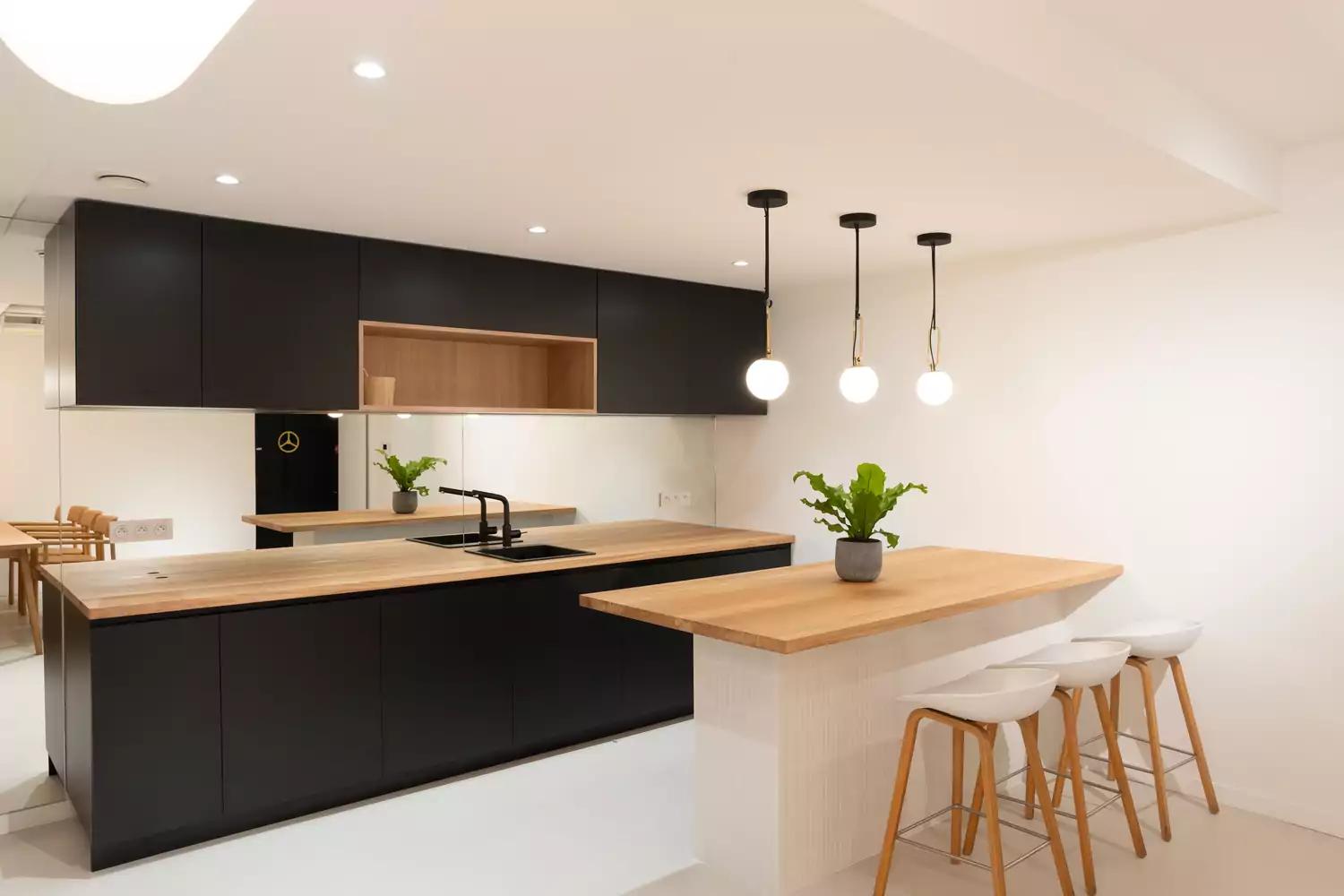 ---
Summary sheet
---
Engaged Expertises
Refurbishment.
Architectural Concept.
---
Next design
---
Issy Les Moulineaux // Seine // 7 000m²
BC Partners
---