Trusk
---
Saint-Ouen // 300m²
sectorTech
---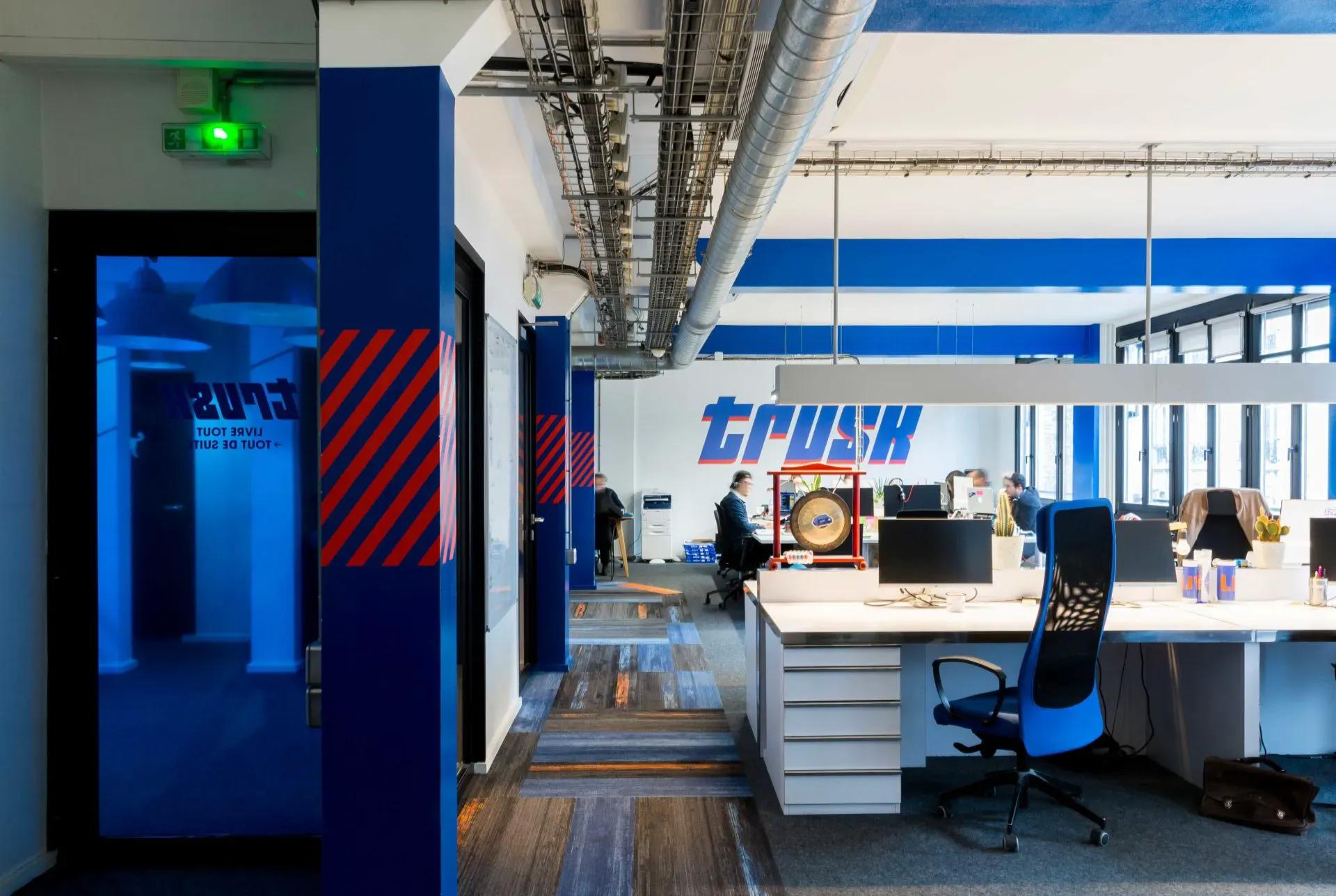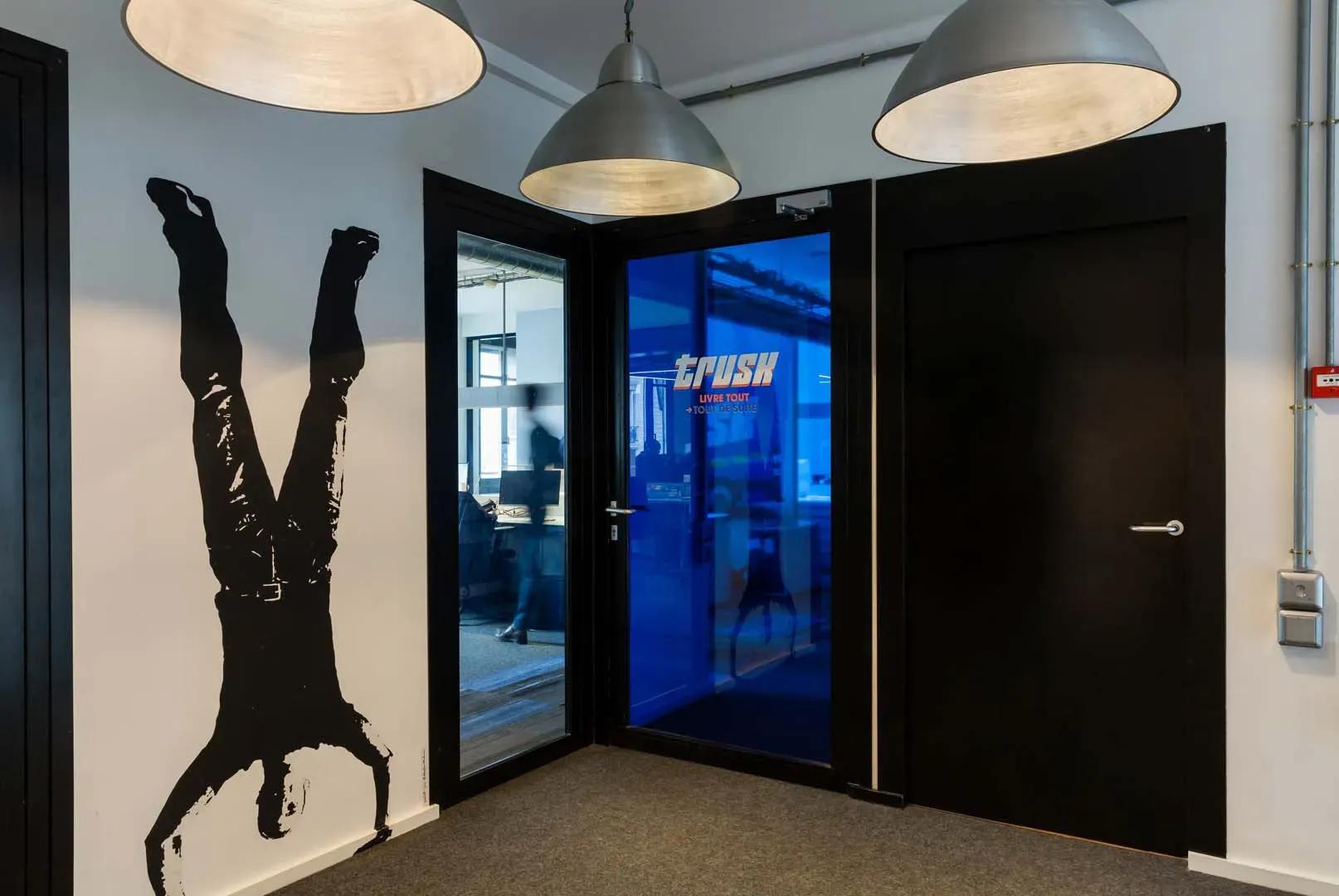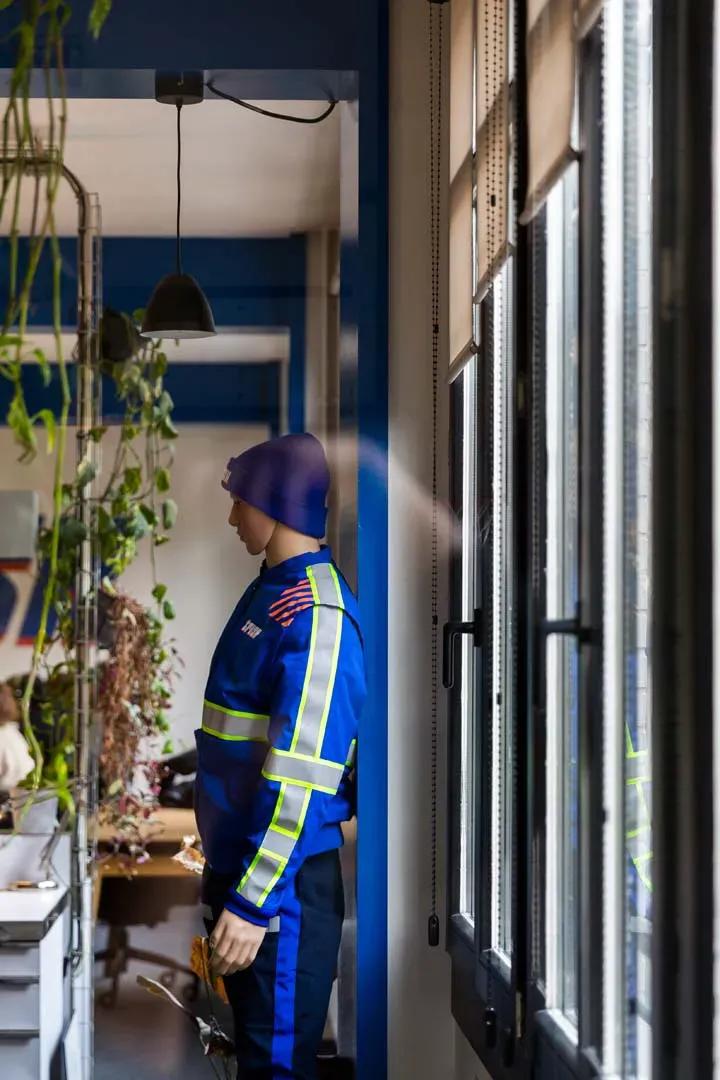 The client.
Founded in 2015, Trusk is the leader in last mile delivery. It offers a BtoB and BtoC service for the transport of bulky parcels from point A to point B at scheduled times. With more than 180,000 deliveries in France in 2018, Trusk aims to expand across Europe.
The company has become the first-choice partner for large companies such as IKEA and Leroy Merlin for their customer deliveries.
In the mythical 'Atelier' of Saint-Ouen.
Boosted by a great period of growth, the company entrusted Factory with the search and construction of their next office. The opportunity ultimately presented itself in Saint-Ouen, in the mythical "Atelier", which is home to an ecosystem of several start-ups and which willingly lent itself to the game of transformation.
The opportunity was ideal to design a project tailored to the brand's needs. TRUSK is a French tech company and has the ambition to attract new talents to enter a new phase of development. The project is essentially designed around and for the needs of the employees, in a family-like and collaborative spirit.
The company also undertook a redesign of its visual identity. The timing thus made it possible to virtualize the location in line with the values and DNA of the brand.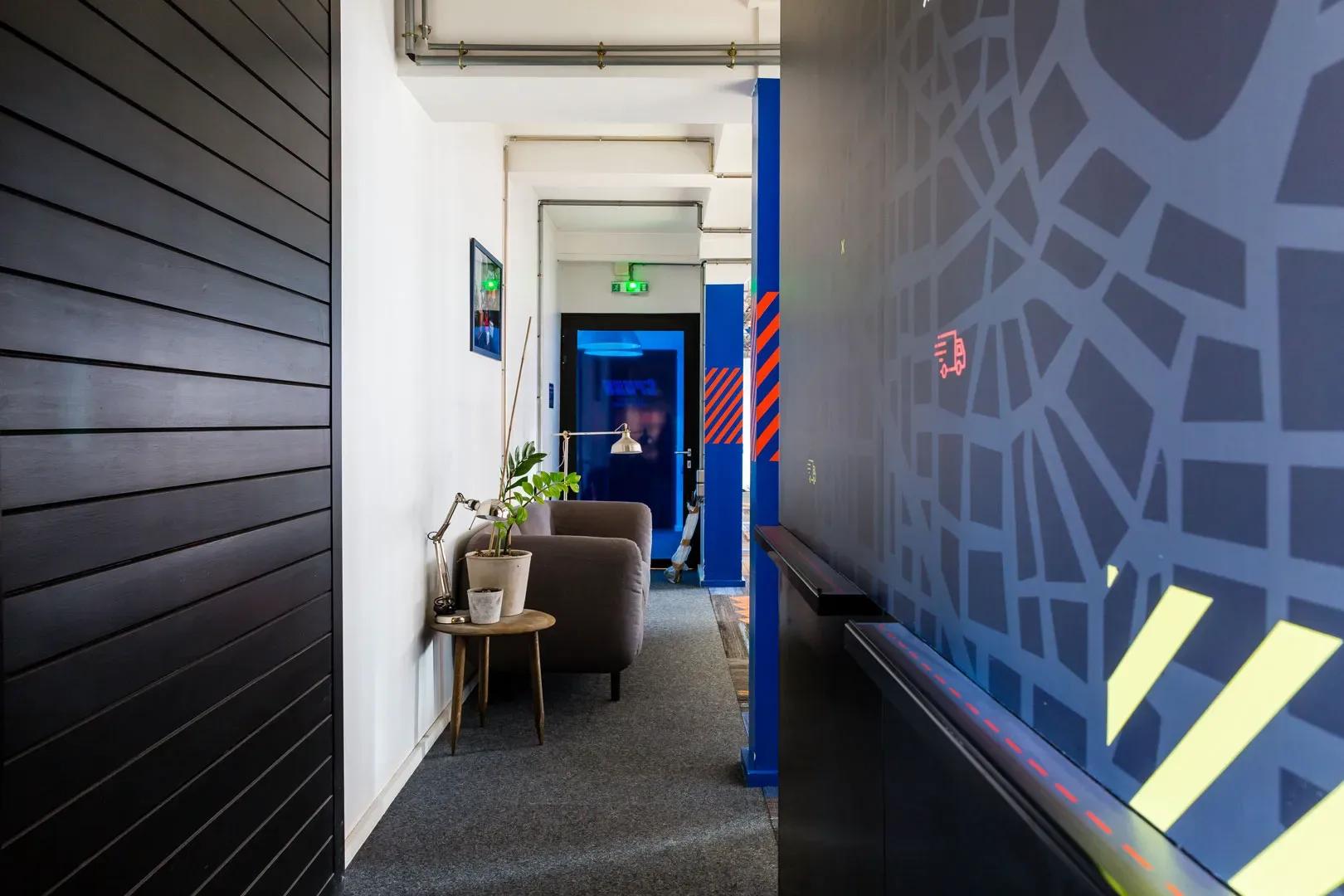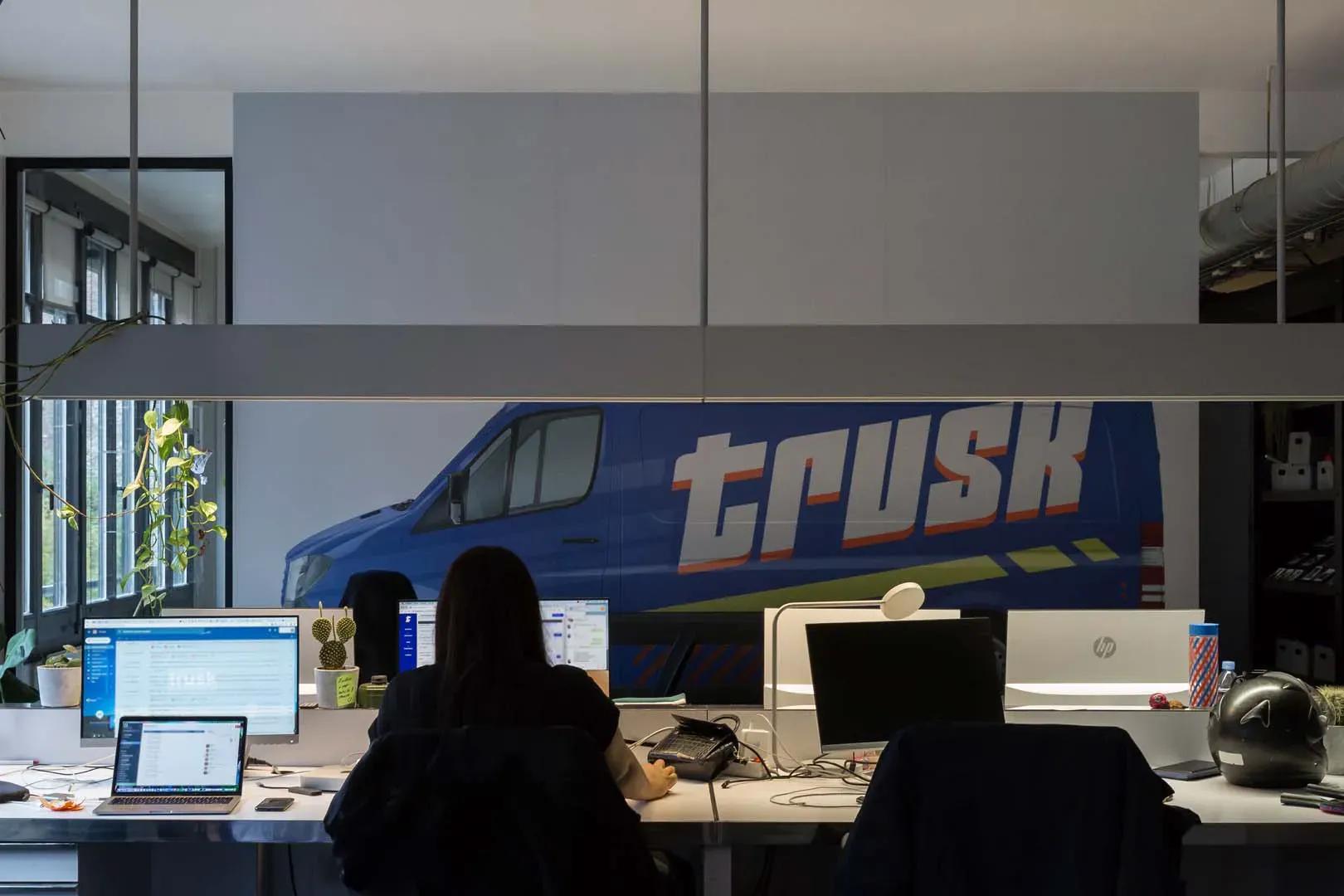 The reorganisation of space.
The 300 m2 space, initially partitioned into 30m2 offices, has been completely opened up, giving room for a huge open space. A second large space houses all the development teams. The other rooms are dedicated to management and meeting rooms.
The creation of an industrial-style metal canopy gives the open kitchen and office spaces a modern, uncluttered look, thanks to the sublime natural light coming through.
An iconic place.
Our mission has been to invent a place that encourages creativity and strengthens the link between teams. Blue, the dominant colour of Trusk's corporate identity, was used on the walls, floor and certain details of the furniture, thereby helping to promote the identity of the place. Orange can be found on the wall stripes and certain details of the carpet. Finally, there are many nods to the brand's signage, including the road map wall and the Trusk logo stickers.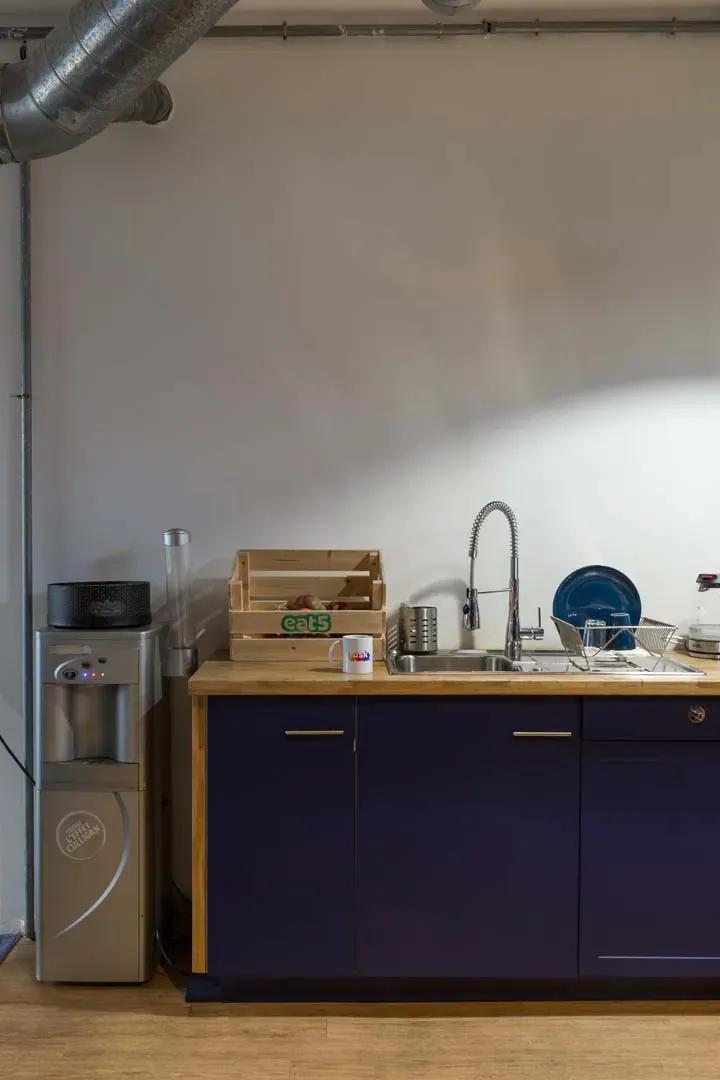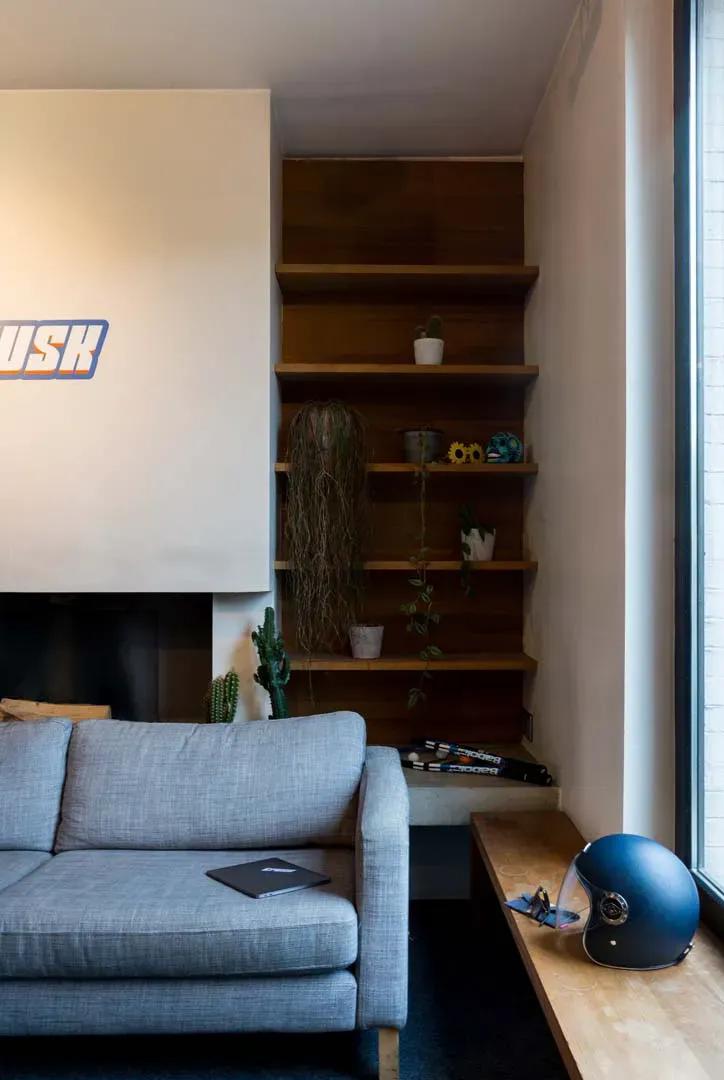 A made-to-measure layout.
Factory also supervised the company for the layout of the workspace. In order to meet the needs of collaborative work, an open space was created with large offices allowing for the grouping of about twenty employees.
The kitchen was entirely built from scratch, including plumbing and electrical works.
---
Summary sheet
placeSaint-Ouen
delivery2018
---
Engaged Expertises
Architectural Concept.
Concept & Storytelling.
Experience Design.
Strategy and Property Search.
---
Next design
---
Boulogne-Billancourt // 1500m²
MWM
---