UGGC
---
Paris // Monceau // 650m²
sectorLegal
---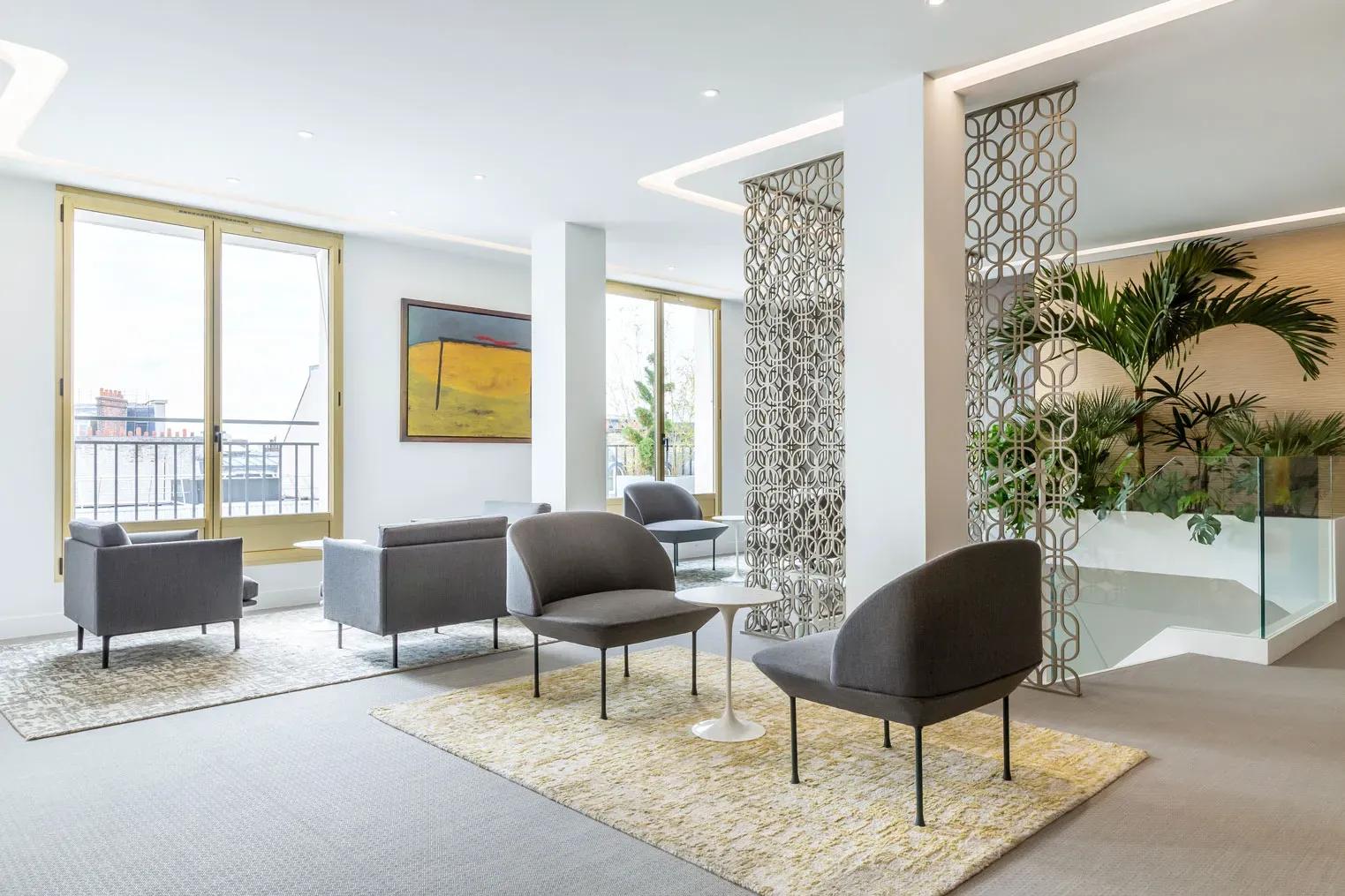 New, streamlined premises.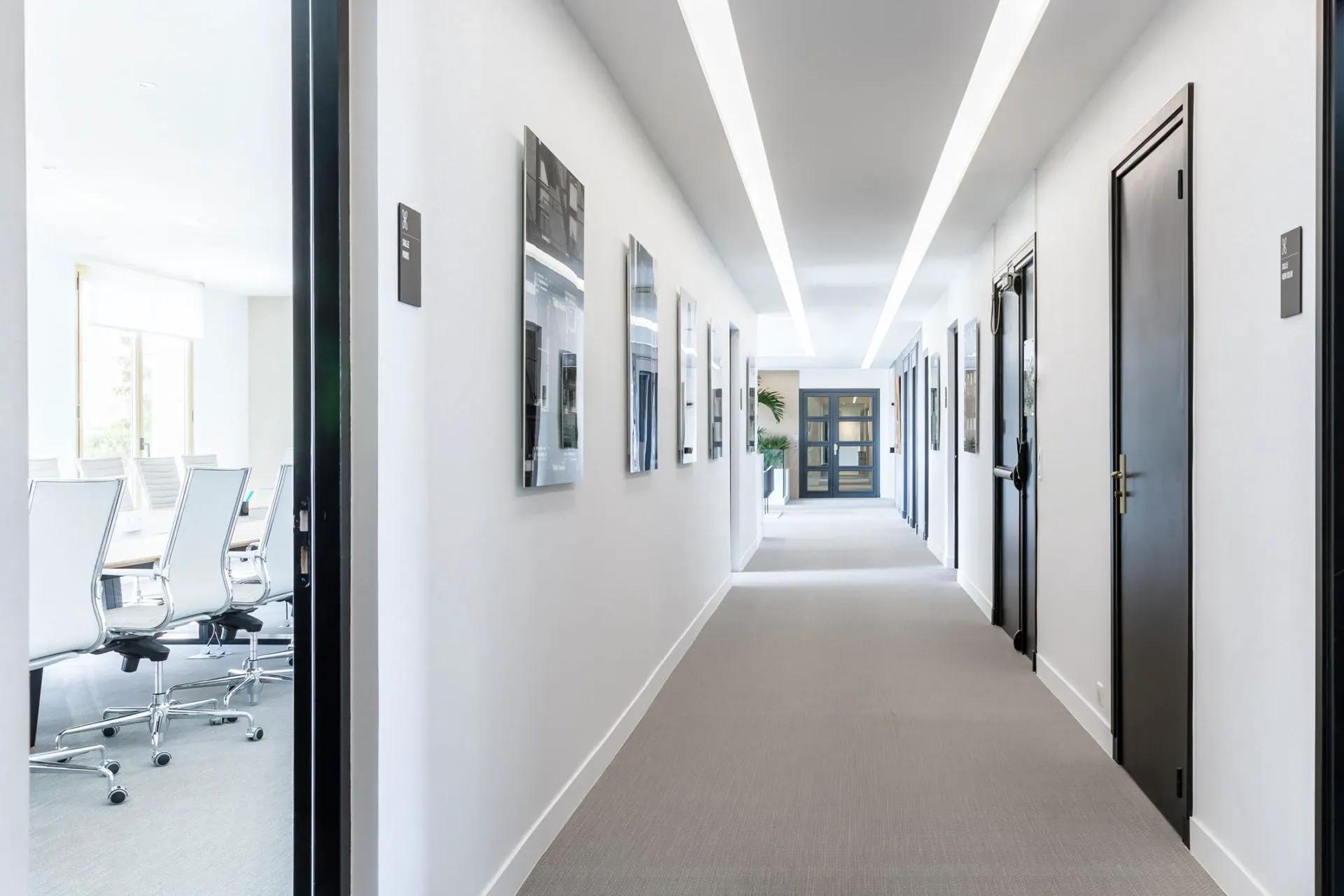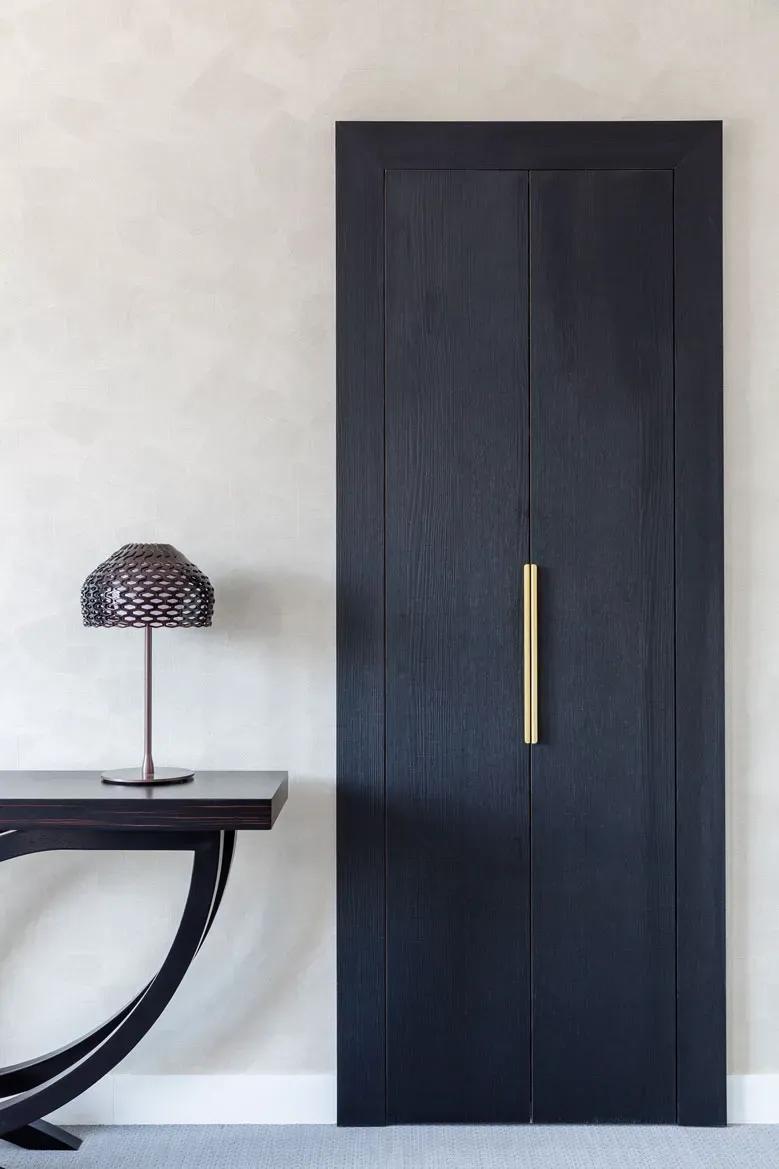 Founded in 1993, the firm UGGC has grown steadily and quickly became a big player. Today, the firm has more than 120 lawyers throughout the world.
Located on rue Monceau, across from the park, the head office of UGGC Avocats enjoys an ideal geographical location and premises with two magnificent terraces. After an overhaul of their branding, the firm wished to renovate their reception area and meeting rooms to be in total adequacy with their new identity.
The law firm UGGC wished to renovate its premises, in line with their new graphic design and identity. Contemporary shades of grey and beige set the tone throughout the office carried out in collaboration with the company K Design.
A place with a consequent touch of design.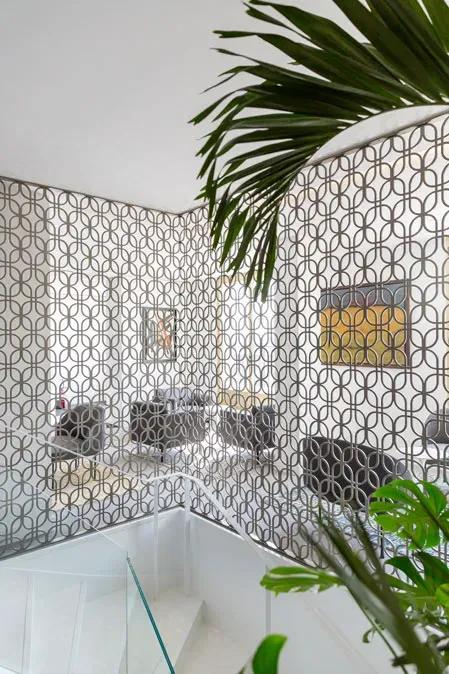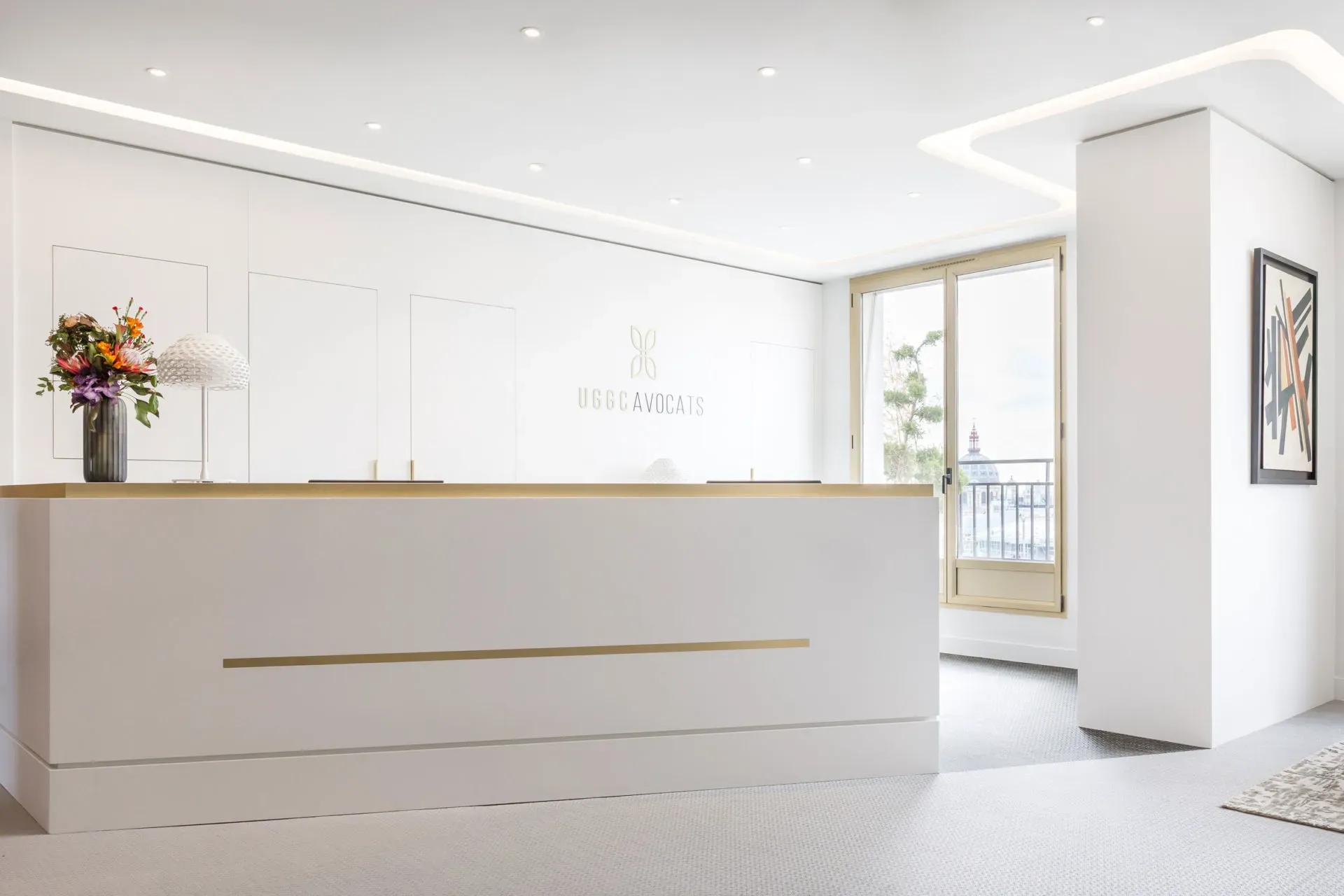 As soon as you exit the elevator, you enter the reception area, majestic and uncluttered, with its white reception counter and its tray edged in gold, a reference to the company's colour scheme.
Following the principles of the office branding, the custom-made mashrabiya features the firm's new logo. It also delimits spaces without partitioning, bringing a design touch to it all. Three waiting areas with generous armchairs and graphic carpets are organised around the staircase.
They allow customers to wait in a pleasant environment. A ribbon of lighting recessed into the ceiling elegantly follows the curves of the walls. It gives a sunny and modern luminosity to the entrance and to the corridor which guides you to the various meeting rooms.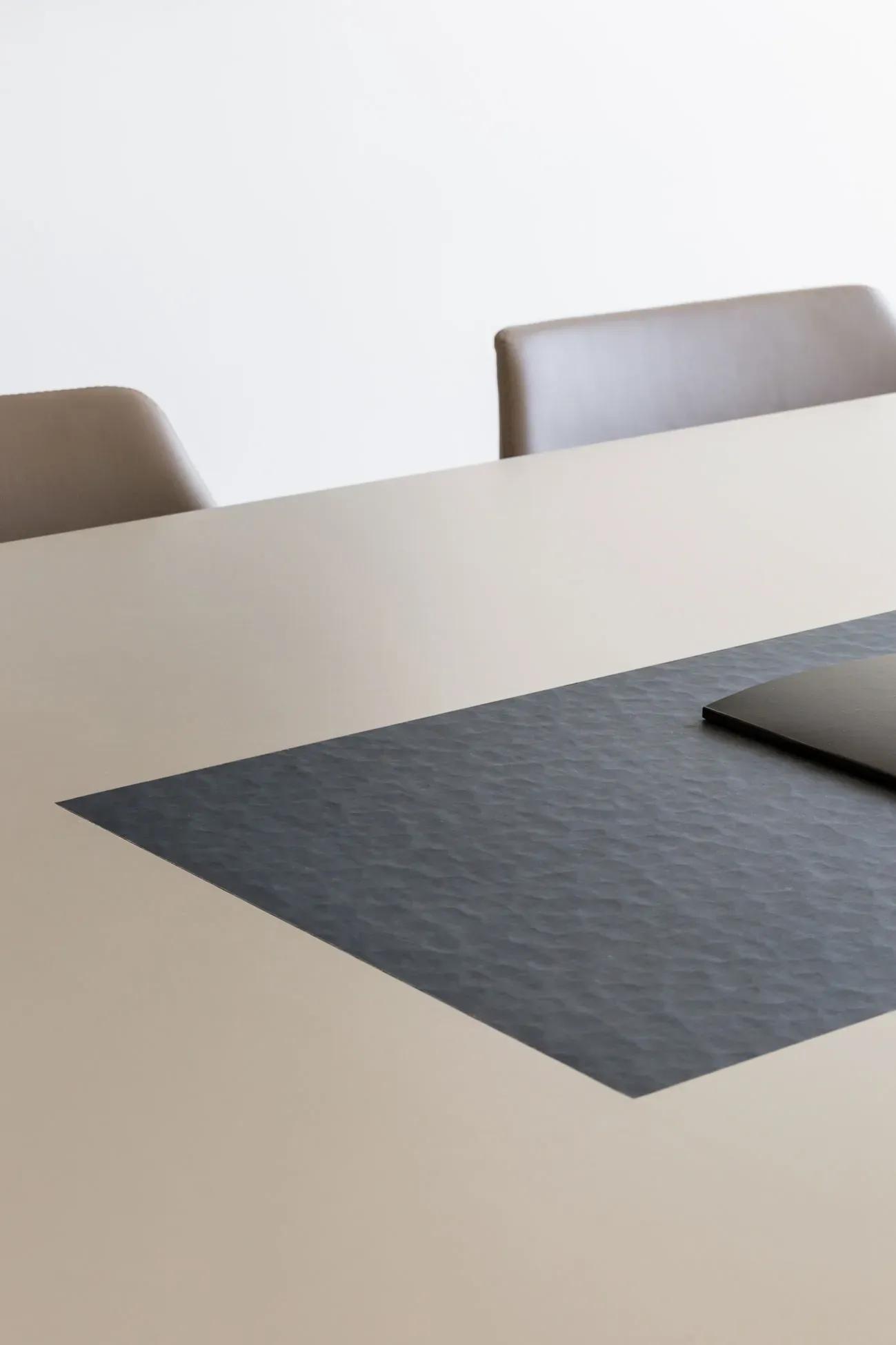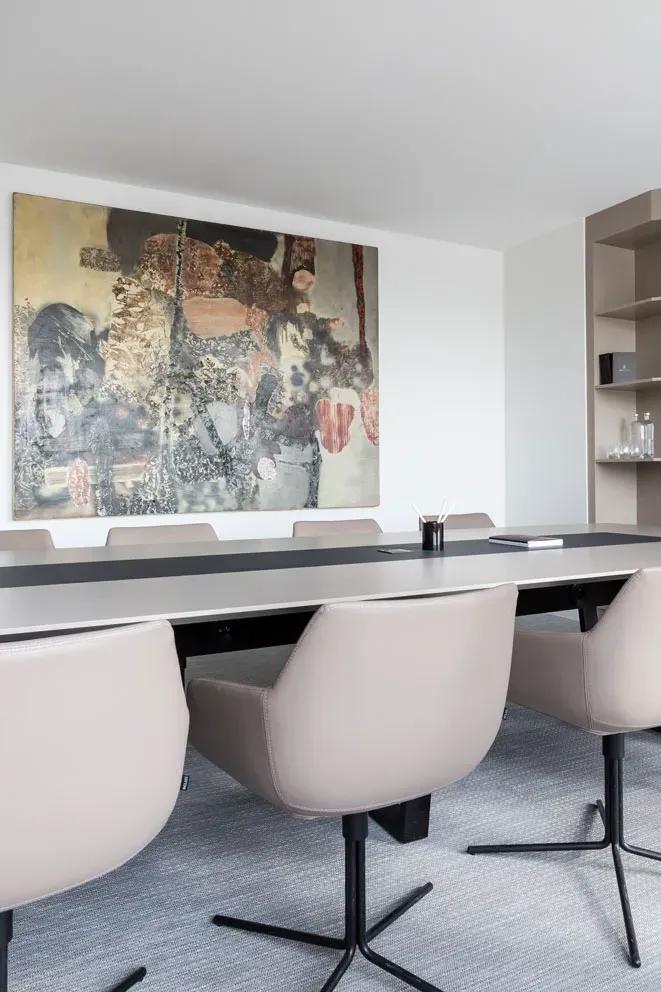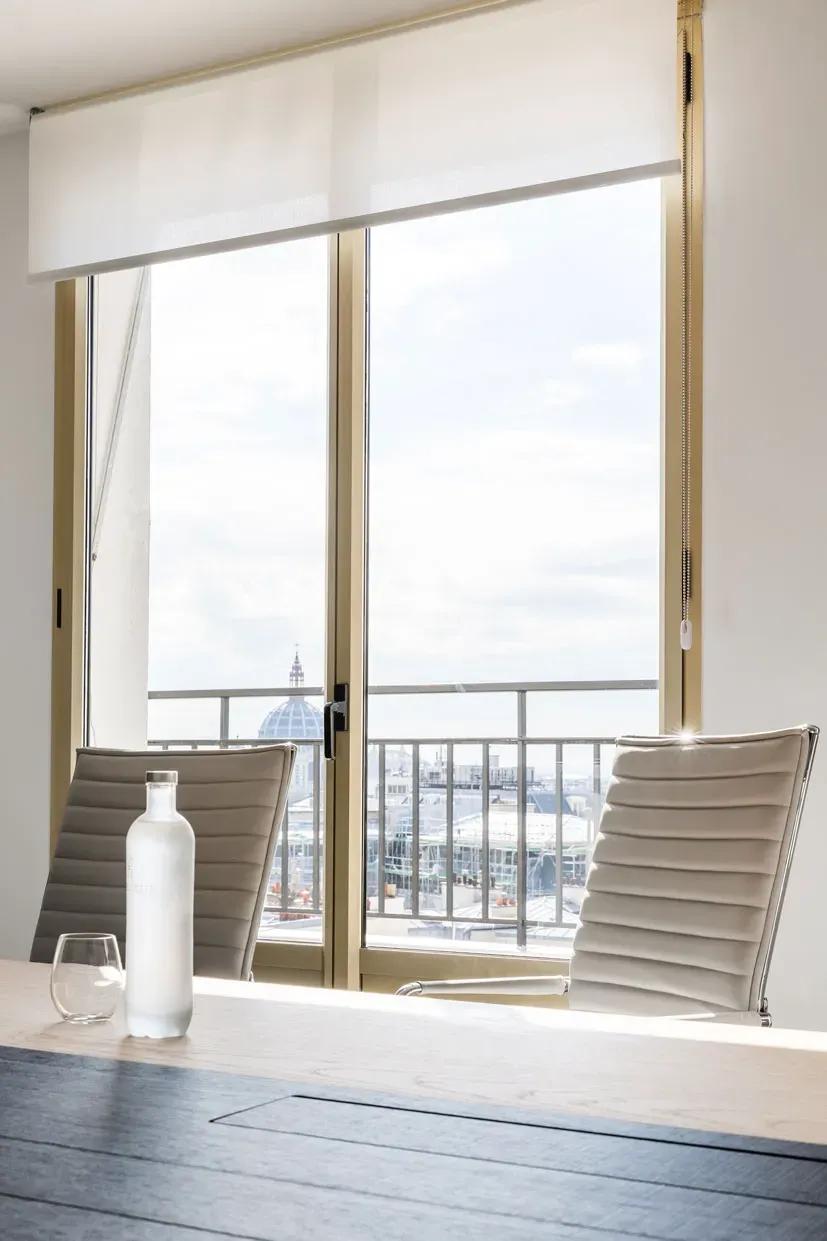 Calmly decorated meeting rooms.
Each meeting room, named after a world capital is modestly decorated with quality furniture from Moving or Inclass. The largest of the rooms has a breath-taking view of St Augustine's church. In addition, it can accommodate up to 26 people thanks to a table made exclusively for UGGC, allowing this international company to organize conference calls with the whole world.
Simplicity & Aesthetics were the key words of this project. Indeed, Factory and K Design were able to bring elegance and personality to the furnishing and decoration while remaining in pure two-tones. A real window to the outside, the reception and its meeting rooms reflect UGGC's new identity and allow it to be in total adequacy with their DNA.
---
Summary sheet

placeParis // Monceau
delivery2019
---
Engaged Expertises
Refurbishment.
Furniture and Decoration.
---
Next design
---
Boulogne-Billancourt // 1500m²
MWM
---