Metafore featured in The Good Life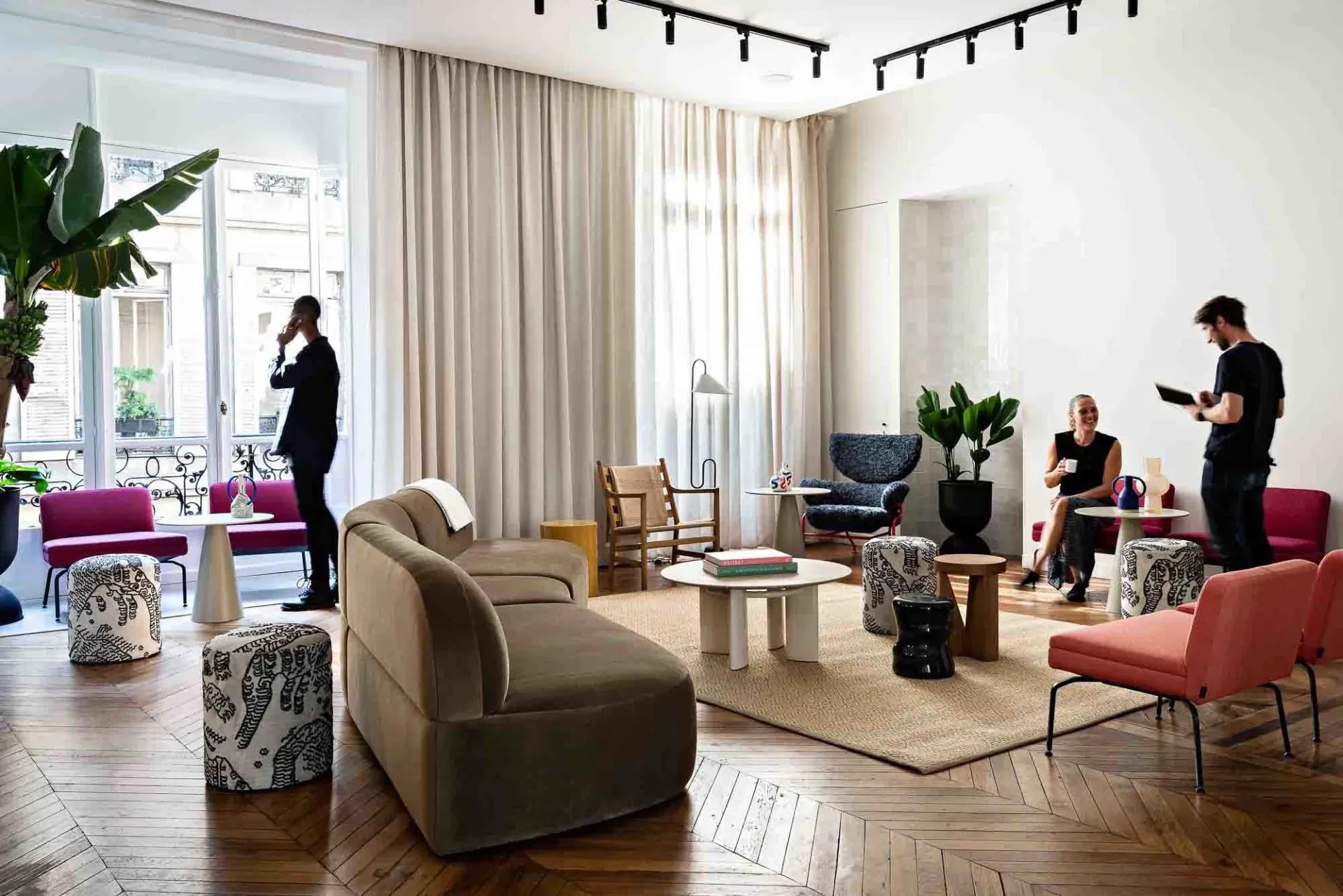 The hybrid business and lifestyle magazine: The Good Life is a magazine that looks at the world in 360 °. The inspiring and sustainable new living space Metafore was featured in their column The Good HQ. This project was carried out in partnership with the interior design agency RMGB. We have carried out on 700 m², 6 meeting rooms, brainstorming, catering, informal meetings with a polished and refined design.
The eco-friendly seminar.
Everything has been thought out to stick to a "responsible charter". The wood is treated naturally, the paint is algae-based, the wooden pencils replace the ballpoint pens, the highlighters are made of cardboard, the flipcharts give way to screens, the carpet is made from recycled fishing nets… And, in the brainstorming room, hidden behind a bookcase, the benches are lined with old carpet, which serves as insulation. Maxime Besson-Vivenzi, our guide for the occasion, assures us: "our only waste is paper towels … compostable!"
A star chef at the oven.
The two founders of Metafore not only offered a more welcoming place than a windowless room with impersonal decor in the bowels of any hotel, they also thought of the plates of the guests. To fill them, they called on Stephane Laruelle, starred for 12 years at the restaurant Le Chiberta with Guy Savoy. Its menu is made from "products from sustainable, local or 100% organic agriculture".
Metafore, the creation of a new model?
The "stays" are customizable. A customer can reserve one or more rooms, for one or more days, and, depending on their needs, the Metafore teams offer them several options. The space, which has existed for less than a month, welcomes many customers. A large group has already booked the entire La Boétie Metafore – yes, it is possible! – for two weeks in November. Proof that the concept was expected by companies … Building on this first success, Maxime Besson-Vivenzi is already imagining the brand's second address … The Parisian-chic seminar could become the next real estate phenomenon to follow closely.
To learn more about the Metafore project, read the article from The Good Life as well as our Success Story.